Uneven numbers in your wedding party? Who cares!
For the lucky ones amongst you, choosing your bridesmaids and groomsmen will be a walk in the park. You ask your siblings and best friends, he'll asks his and voilà! But for others there may be some drama surrounding who to have standing up there with you.
While the short answer to all the questions you might have is "choose who you damn well please", as with everything in weddings there are often other people's feelings to consider.
How many attendants should we have?
While there is no strict rule as to how many people you should have in your wedding party, tradition states that you should have one bridesmaid/ groomsman for every 50 guests. Goodness knows who came up with that number, but there you go.
However, remember, the more bridesmaids you have, the more likely it is that there could be disagreements on dress choices!  If you're on a limited budget, think less is more. Although your bridesmaids may be wearing their own dresses and doing their own make up, you'll still need to get everyone a bouquet and those things can really add up!
Do you have to have the same numbers of bridesmaids and groomsmen?
Of course not! I had three bridesmaids and Gareth only had a best man when we got married and it made not one ounce of difference. With must less importance being put on the classic line up photos these days anyway, who's honestly going to care if you're not evenly matched?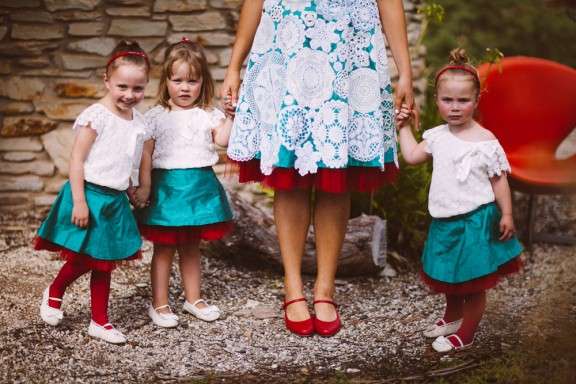 What's the deal with flowergirls and ring bearers?
Other than being cute and adorable, throwing petals as they walk down the aisle and handing you the rings, honestly not much. If you have young children, siblings or relatives it's nice to have them involved in the wedding, but if you don't then you don't have to bother.
Should all my bridesmaids wear the same dress?
Not if you don't want them too! I personally love it when bridesmaids wear mismatched but complimentary dresses, I think it looks so great in the photos.