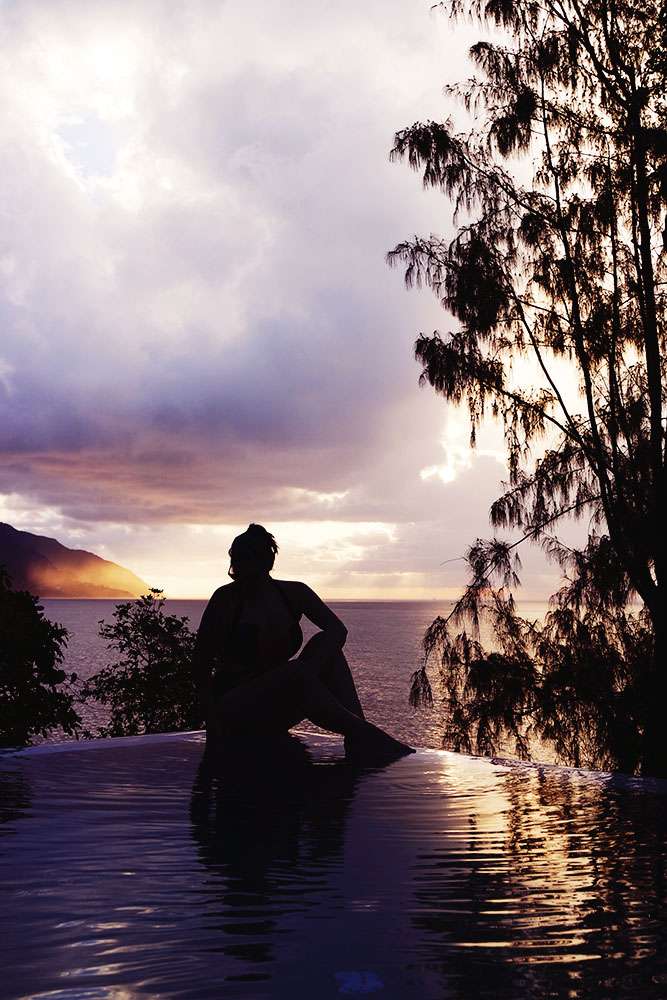 Our third and final stop on our dream vacation with Hilton Hotels was a visit to Northolme Resort & Spa. It was very different to Allamanda and Labriz and if the idea of somewhere quiet, child-free and with lots of places to explore appeals to you then I think you're gonna like it!
Ian Fleming was staying in this very hotel when he wrote For Your Eyes Only, and once you see the view you'll quickly realise why it inspired him so much. Unlike the other two resorts, Northolme is set up in the hillside, rather than right down on the beach. There are beachy areas just below, which you can walk down to through the villas, but the higher vantage point means it boasts the most spectacular panoramic view of the ocean. Plus, being located on the North West of Mahé it means that you can experience some of THE MOST incredible sunsets (see above!)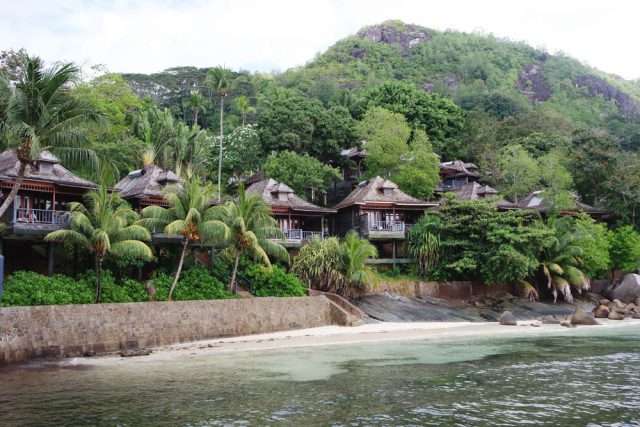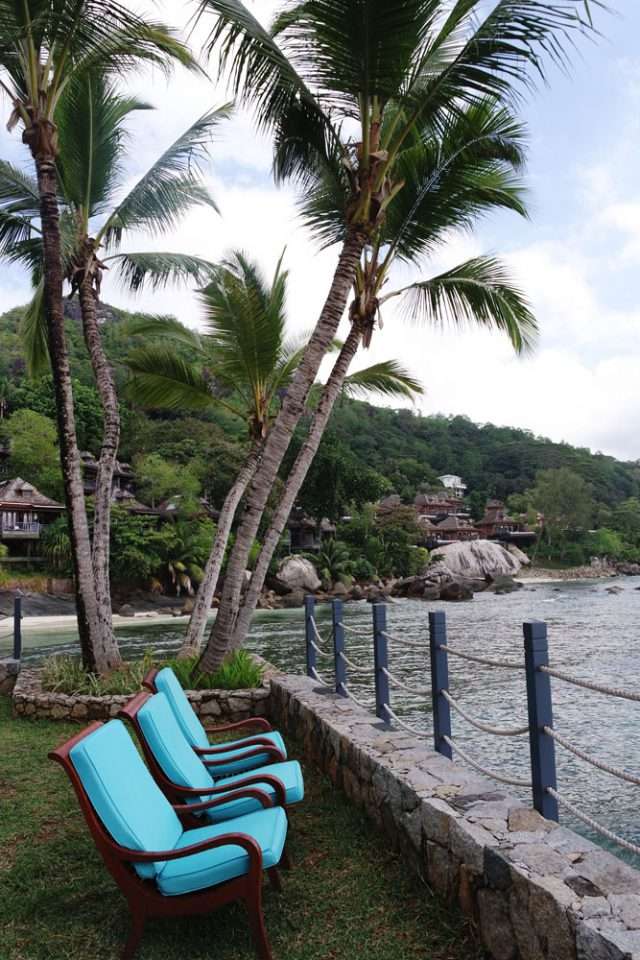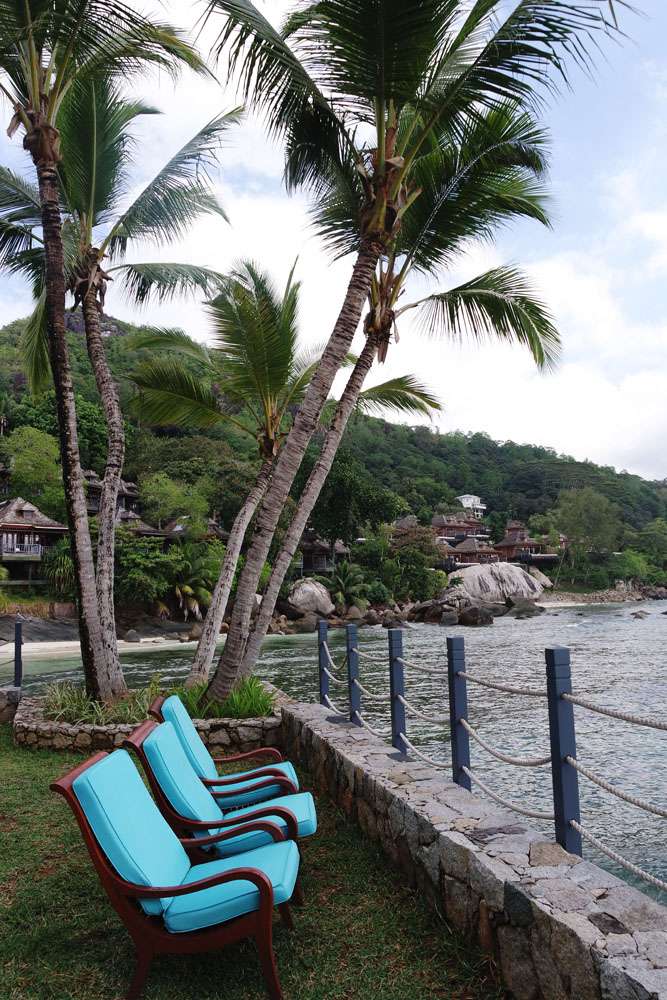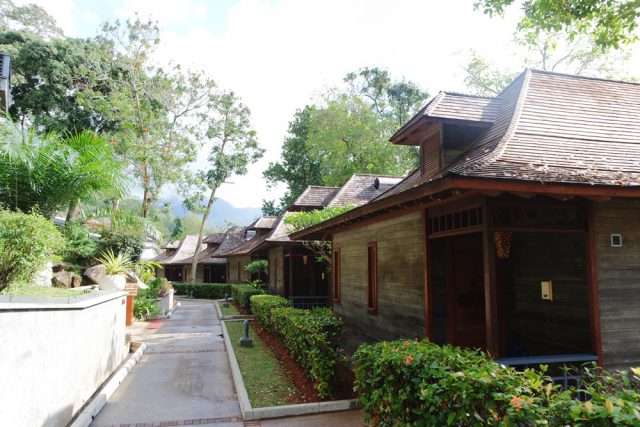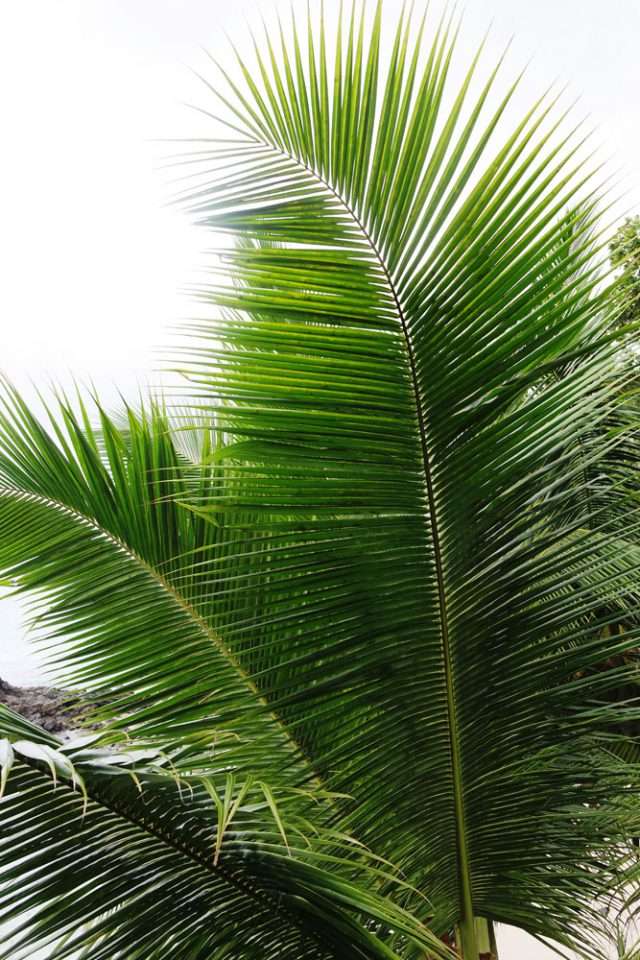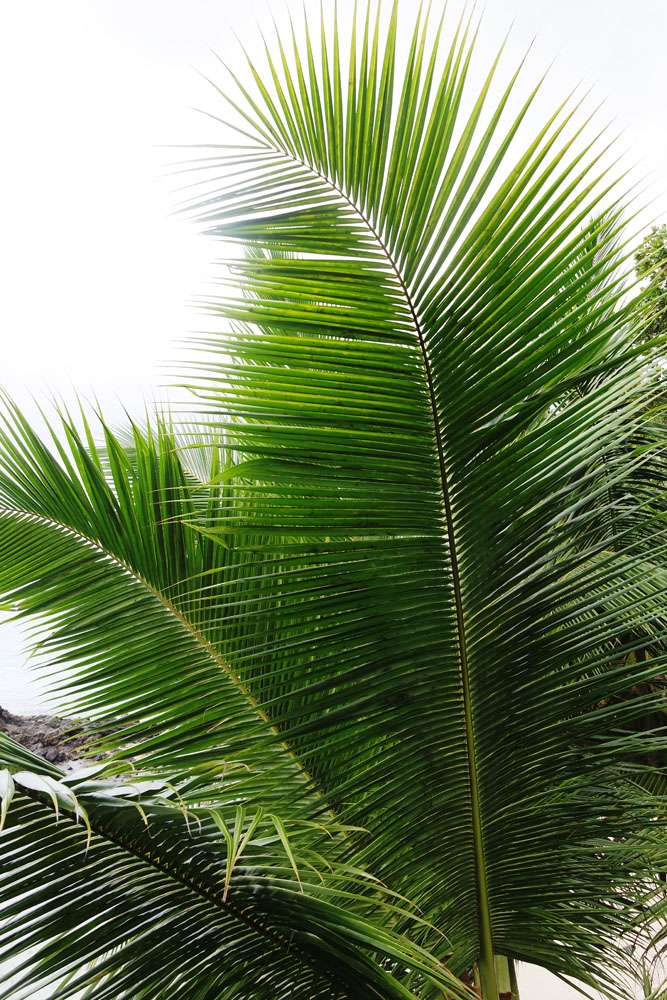 Northolme felt like a secret and secluded hideaway nestled among the hills. Only a 25 minute transfer from the Seychelles International Airport, it's surrounded by lush tropical gardens, crystal clear waters and a sheltered white-sanded beach.
I think he likes it – ha!