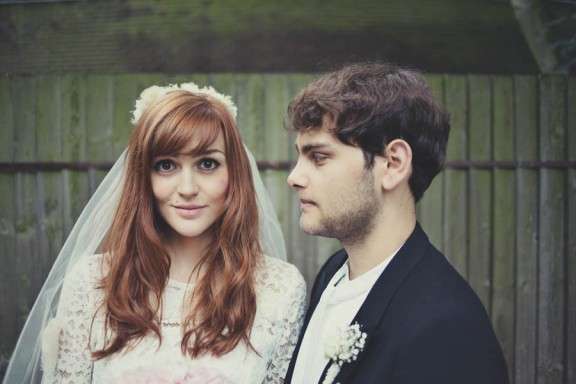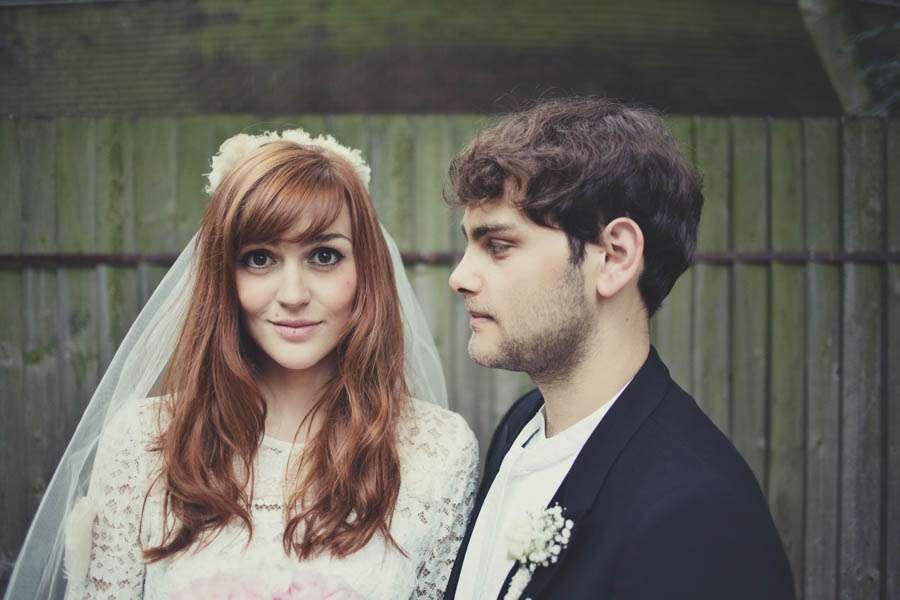 I'm definitely not only of those girly girls. I favour a bold and modern aesthetic over pretty pastels any day. But Joey & Mike's wedding slayed me when it landed in my inbox recently. And 'pretty' is really the only word I can use to best describe what I saw.
This cute and quirky couple were married in London, at Marylebone Town Hall. They had their low key and casual reception at Hardy's Brasserie. This stylish bride wore a short short white lace dress from Minna, who specialise in vintage or handmade gowns and use ethically sourced materials as much as possible. She carried a pink hydrangea bouquet.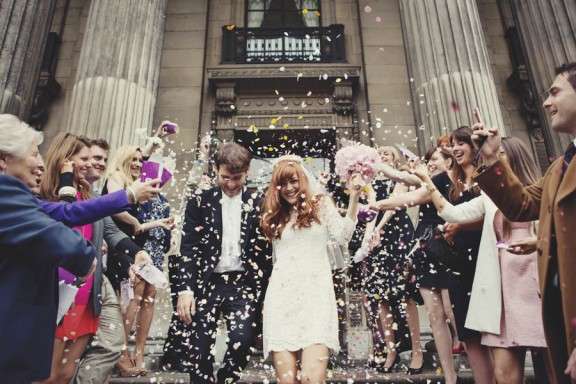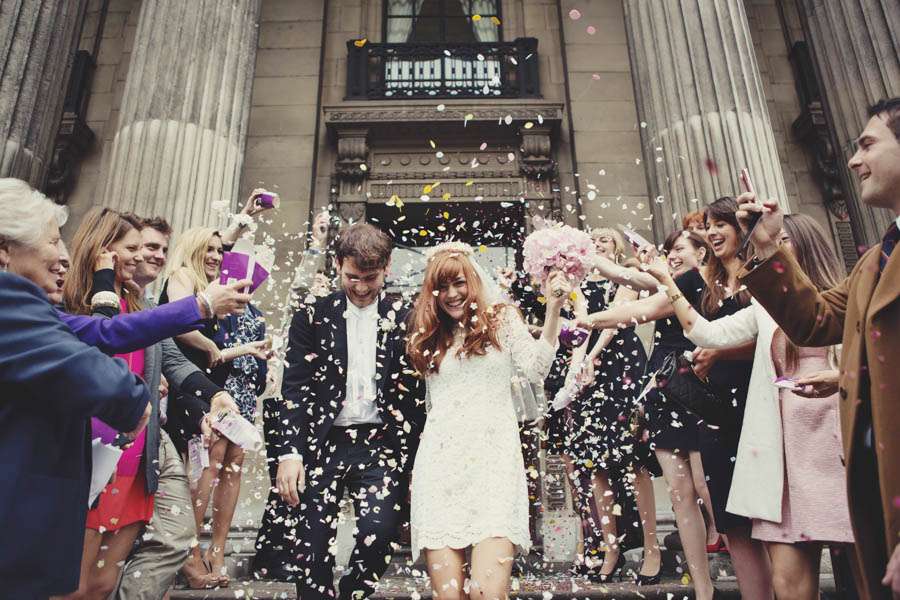 The couple did a lot of the set up themselves. The vegan cakes on offer were all homemade and included a chocolate cake with gold leaf (made by the bride), violet & blackberry cupcakes and fruit tart (made by the bridesmaids) Victoria sponge (made by mother of the bride) and coconut macaroons (made by bride's Grandmother). The flowers were all bought from New Covent Garden Flower Market the day before the wedding, and were arranged last thing before they all went to bed. They spent no more than £150 on all the blooms. Their stationery was also designed by a friend.