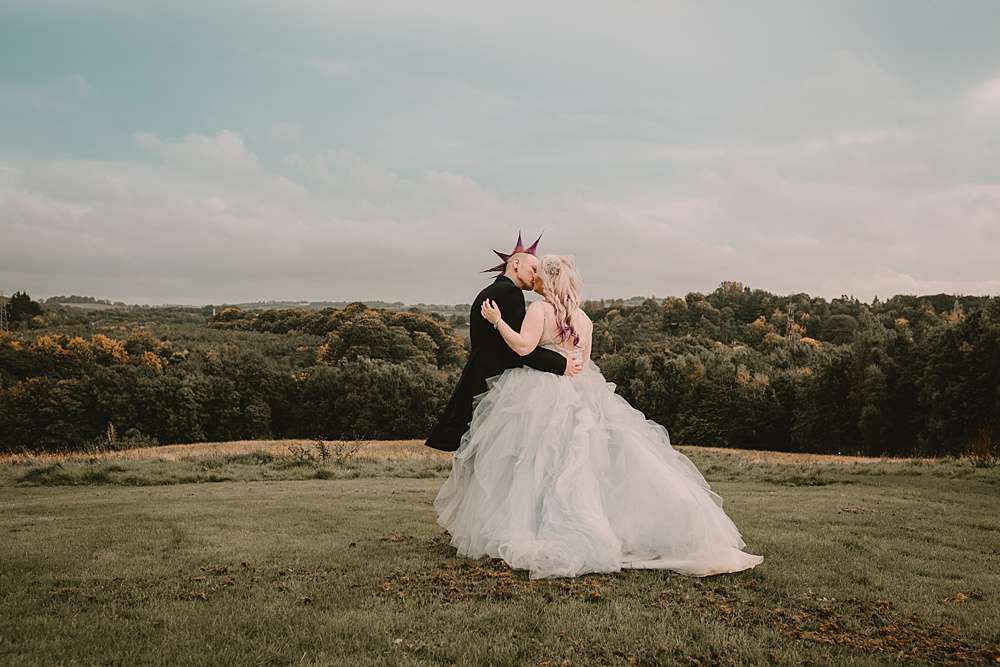 Orla and Chris' wedding is a dark and twisted fairytale in the best kind of way. Inspired by Brothers Grimm, their big day was moody and ethereal, and totally beautiful!
"The inspiration for our wedding was dark fairytales, enchanted forests and woodlands," Orla explains. "I was originally basing it on Brothers Grimm, but it ended up quite similar to the Once Upon a Time tv show!" After a spiritualist ceremony performed by Belfast Spiritualist Church, including a willow stick ceremony to make their bond everlasting, they moved through to their reception, also hosted in Malone House.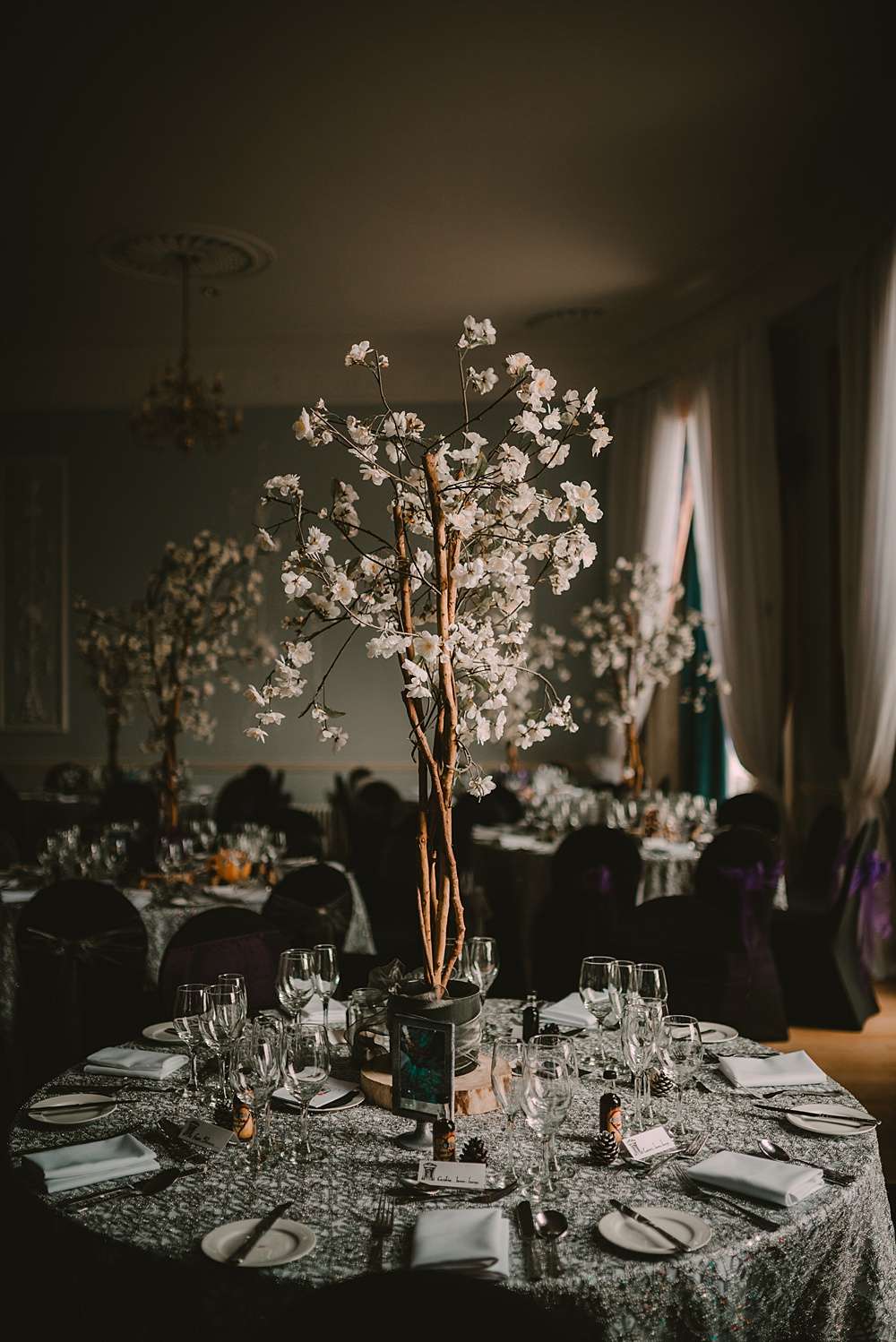 Their flowers were heavily influenced by woodlands, with a lot of foliage and thistle as well as some beautiful blooms in moody jewel tones, and their tables were decorated with icy sequin tablecloths as well as lots of curated curios, including gingerbread houses and skeletal snow globes. They also had ice sculptures around the room, including a glass slipper, a frozen rose, and a dragon with an inbuilt drinks flume. Their wedding favours were little bottles of Buckfast with love potion labels, and Orla made an enticing candy cart from an old vintage tea trolley. Not to mention Barbie Bakes Cake's creation!