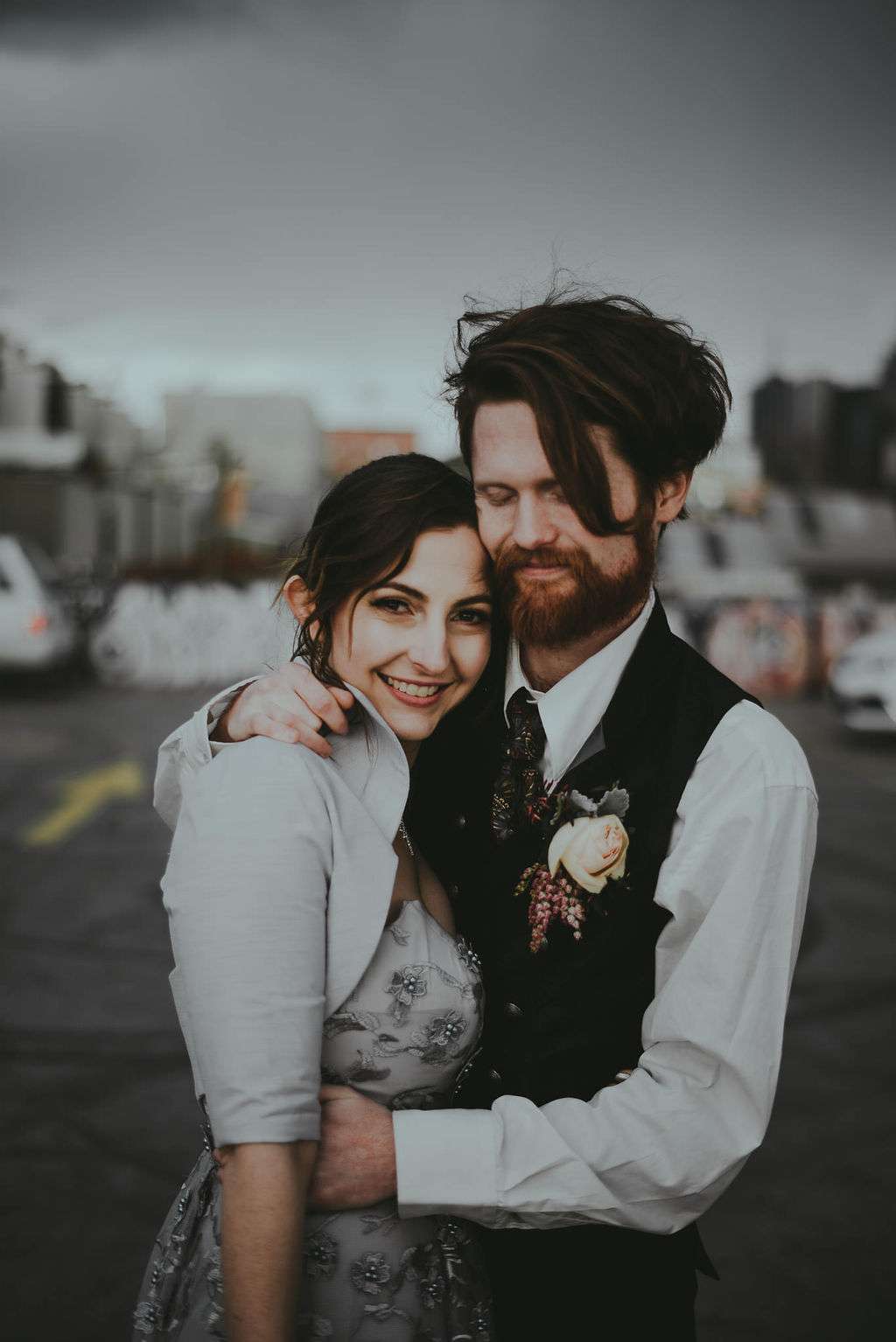 When a couple get married in an absinthe bar, you know it's going to be a good'un – and that's exactly what this pair did! Describing their wedding as whimsical chaos, Elizabeth and Patrick, wanted their wedding to feel authentic, warm, jubilant, surreal, fantastic and intimate!
Their ceremony was held in their own backyard, which friends had lovingly decorated for them. "The weather cleared for exactly long enough for the ceremony!" Liz recalls. "We'd had gloomy clouds and rain all morning and into the afternoon, but as soon as we started the ceremony, the sun came out. Perfection!"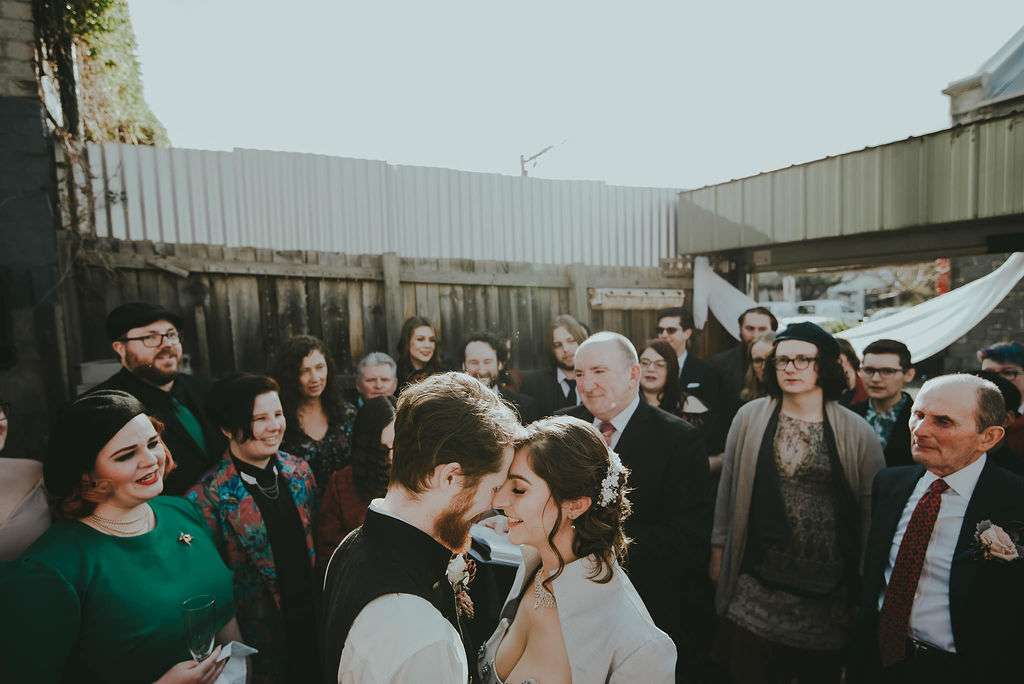 Liz walked down the aisle to Life on Mars performed by Pat's little brother, and their ceremony included a Celtic style hand-fasting with the help of both mums, which they felt seemed like a good way to mark this transition in their lives. Liz and Pat say their celebrant, Bronte Price, was super helpful in keeping their wedding true to themselves.