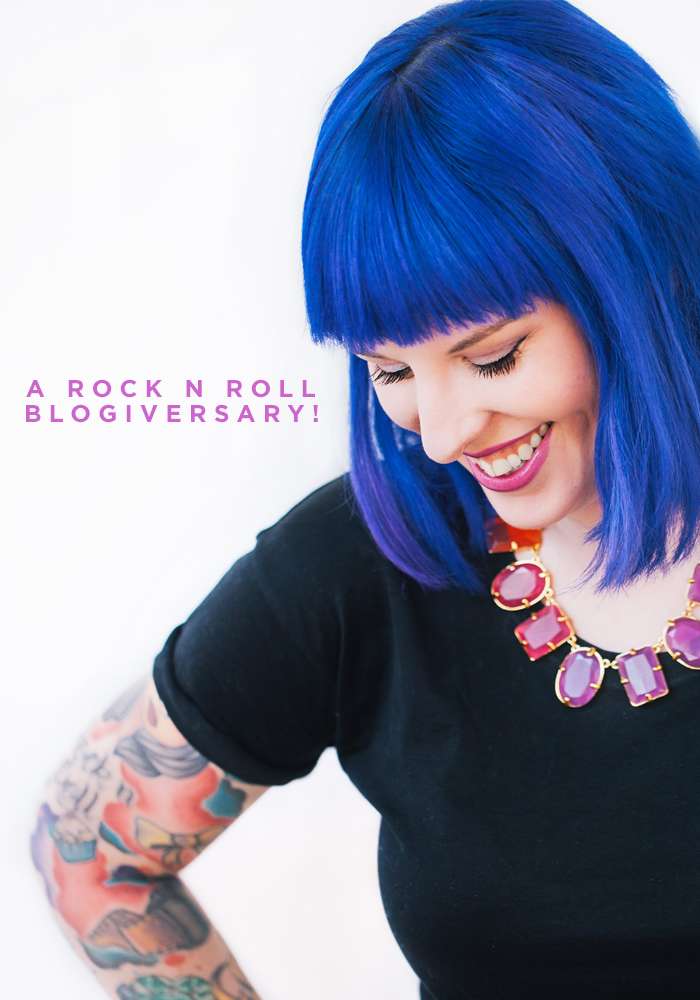 I don't remember the exact date I started blogging. My first site got deleted in a moment of technical clumsiness sometime late in 2008, so my earliest posts are no longer on the internet. I'm actually rather pleased that my initial foray into writing about weddings is gone forever though because, man, that shit was embarrassingly bad! I do know that it was sometime during October 2007 that I registered my domain, which makes Rock n Roll Bride SEVEN years old this month and a relative dinosaur in the wedding blogging world!
While looking back is hilarious and mortifying in equal measure, it's also a wonderful time capsule and a reminder of how far I've come. The (lack of) writing skill, the questionable photo choices, the terrible formatting and attempts at 'branding'. But it's all part of what got me to where I am today. Not having a clue, bumbling through, excitedly posting things at all hours of the day and night because I was just so damn enthusiastic about weddings!
While condensing everything I've discovered about blogging into one article would be impossible, here are five little lessons that I hope will inspire aspiring bloggers.
1. You have to be yourself
"Be yourself, everyone else is taken". That overly quoted line by Oscar Wilde is a cliché for a reason. As with everything in life, you have to be yourself when it comes to blogging. Forget about trying to be the next whoever, be loud and proud and focus on being you!
People will love you for it. OK so some people might not, but screw them! Trying to be something you're not is bloody exhausting, it's much more fun to be unashamedly weird. Plus, the people who think like you do will powerfully connect with your blog because it speaks to them specifically. It's much easier to write about things you genuinely like, and for people that feel the same way you do. Never try to be all things to all people, its a recipe for disaster.
2. Focus on your readers
Last week I was named Best Alternative Wedding Blog at the Wedding Blog Awards in London. In my unrehearsed, champagne-fuelled speech, I thanked the industry for embracing me, but most of all I wanted to have a massive gush about my readers. "Without them", I said, "I'd be working in McDonalds".
Without readers you don't have a blog at all, so they should be your top priority. When you start to write something, always ask yourself if your readers will get something out of it. Is it helpful or entertaining (preferably both), or is it just something that's promoting you?
If your content helps people they won't be able to stop themselves coming back for more.