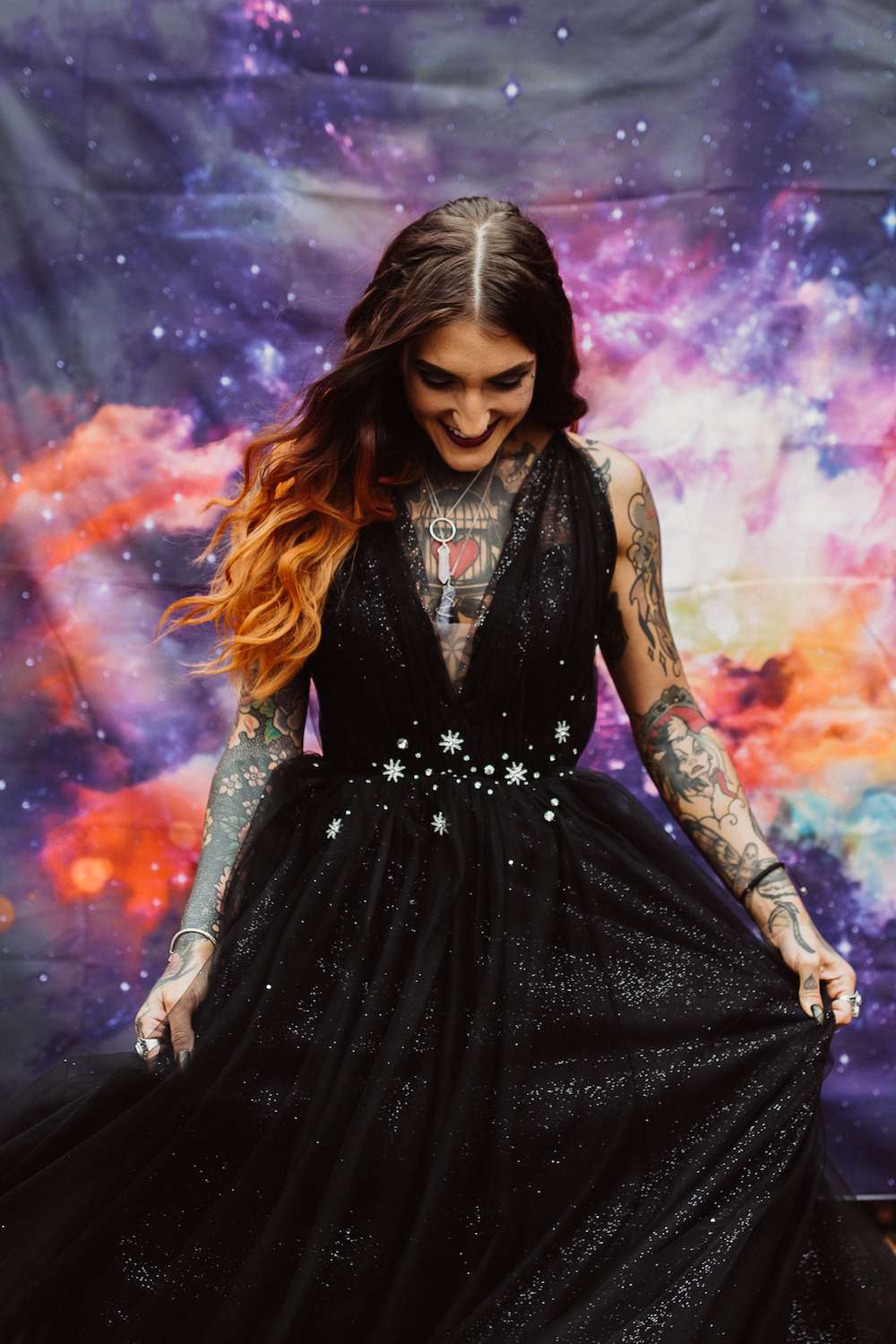 Am I going to hear collective groans if I tell you today's styled shoot is out of this world? OK, probably deserved, but you're going to replace those groans with gasps when you see it in all of its dark and celestial beauty!
The shoot was styled by Cathy at Boelle Events, who wanted to push boundaries (a cause we can get totally behind!) "The idea for the shoot came from wanting to rethink 'celestial' styling and show that you can still go big and bold and create a daring, unique and sophisticated look", she explained.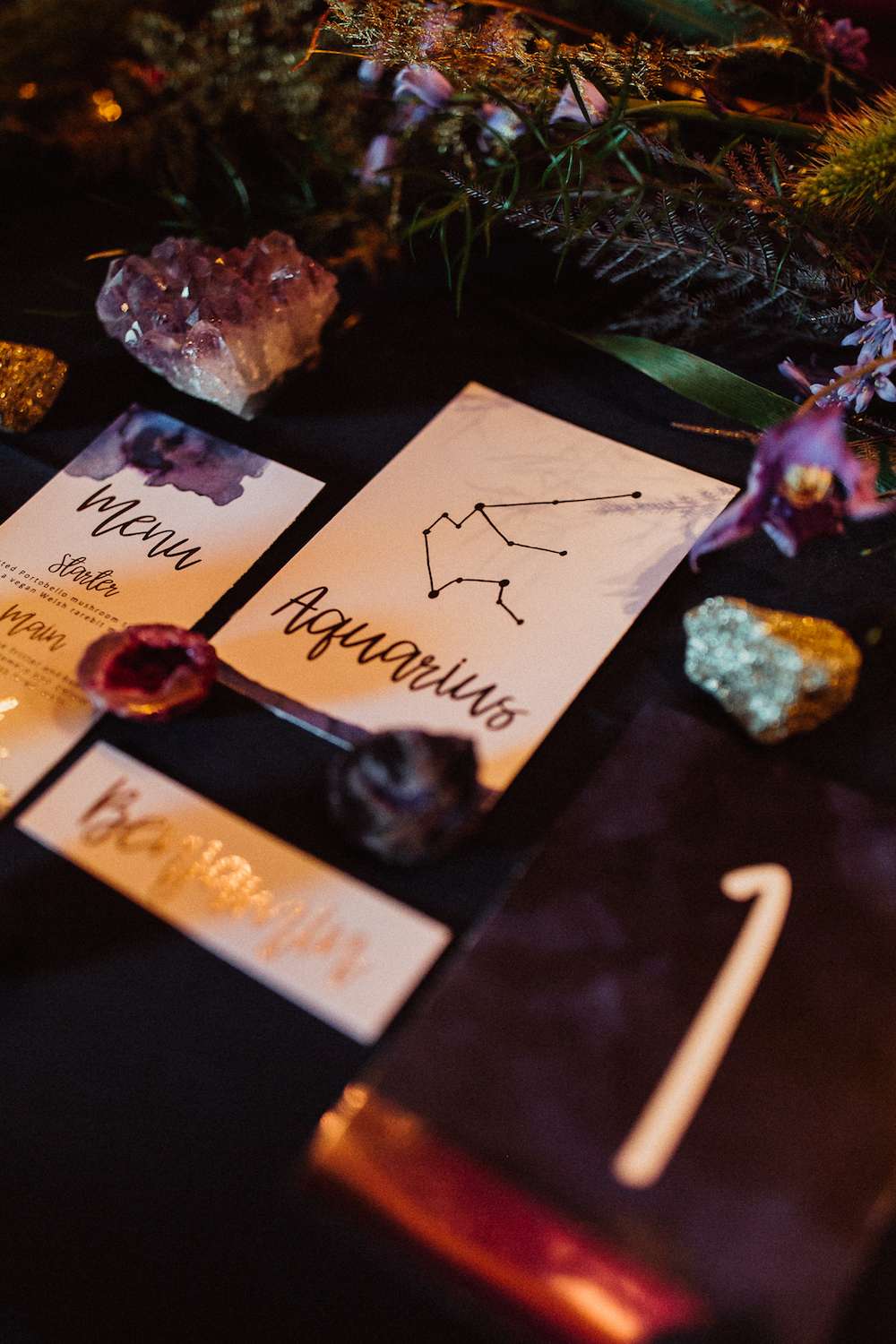 "As a venue stylist I'm always trying to show that you take any theme and really run with it. I wanted to play on the moody and magical colours associated with space so decided to work with deep blues, golds, magentas and blacks which were brought to life by wild flowers and vibrant crystals."
If you've got Issue 22 of the magazine (it's on sale now, so do go grab it!) you'll notice the stellar backdrop Cathy used to showcase the gorgeous Legend Bridal Designs dresses. "It's important for me to show couples that you can step away from the traditional dress and styling and still have something utterly gorgeous, but unique to you," Cathy explains.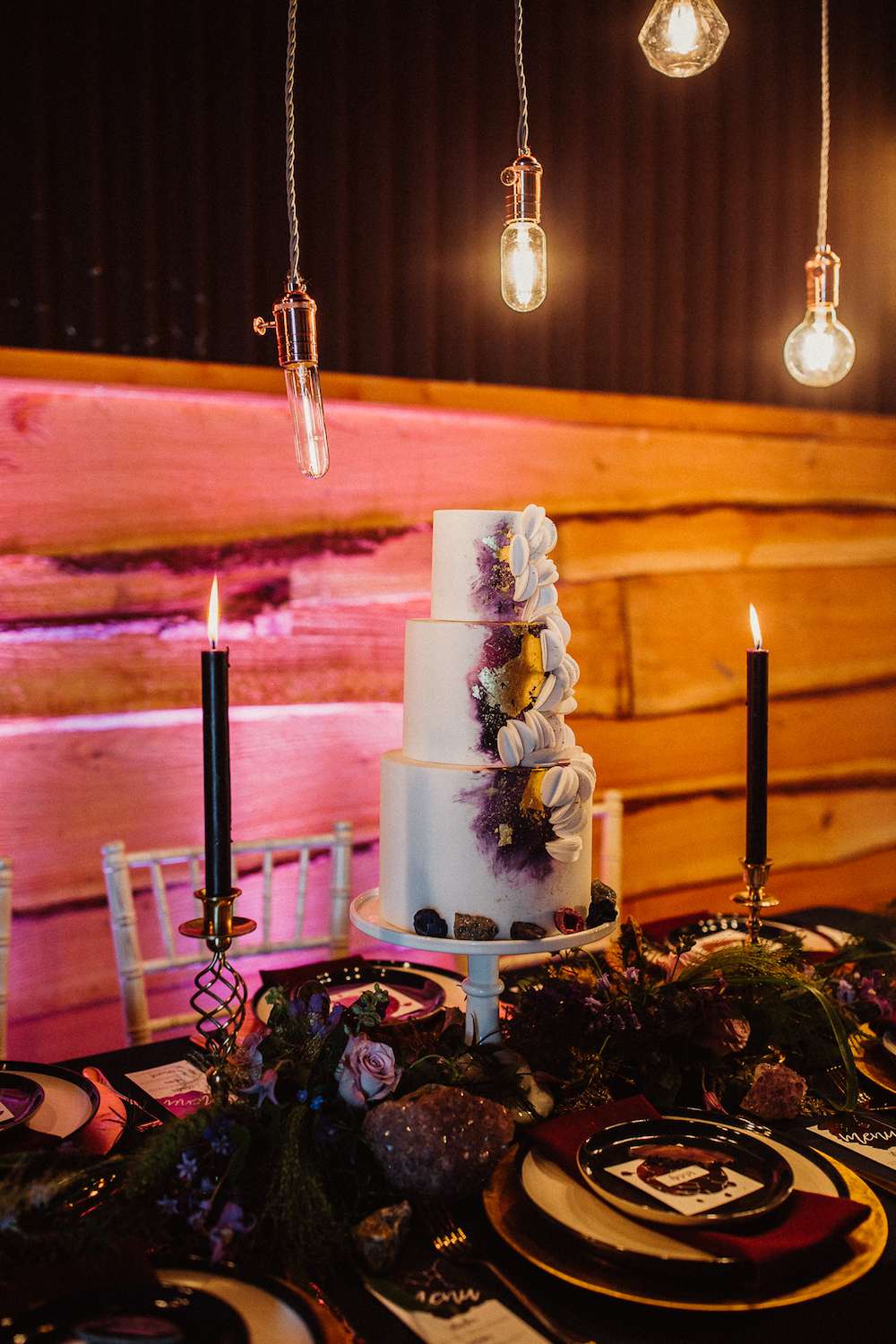 Both models are wearing Legends Bridal Designs, showing a gorgeous light and dark interpretation of the theme. One of the models is wearing a divine plunge neck dress in black sparkles and star embellishments around the waist (not to mention the pentagram ribbon lacing at the back!) whilst the other is wearing a super cute white lace two-piece with an angular bodice section and full skirt. Peep the little star freckles by Rebecca Anderton too!