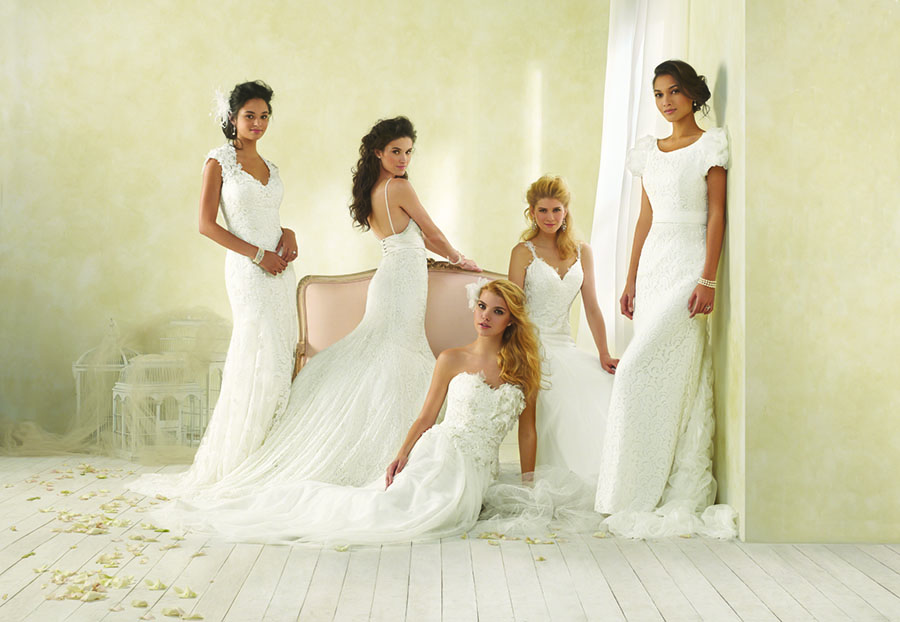 Alfred Angelo, America's oldest and largest family-owned and operated bridal company, was founded by Alfred Angelo Piccione in Philadelphia. Since 1933 they have been designing wedding attire for brides of all tastes, styles and budgets. So when they got in touch asking if I'd like to showcase some of their quirkier styles on my blog, I jumped at the chance. After all, that's what I do best!
Their range is extensive (250 dresses and counting!) so it really wasn't that difficult for me to find dresses that would please even the pickiest of alternative brides. Oh I do love my job.
Rock Princess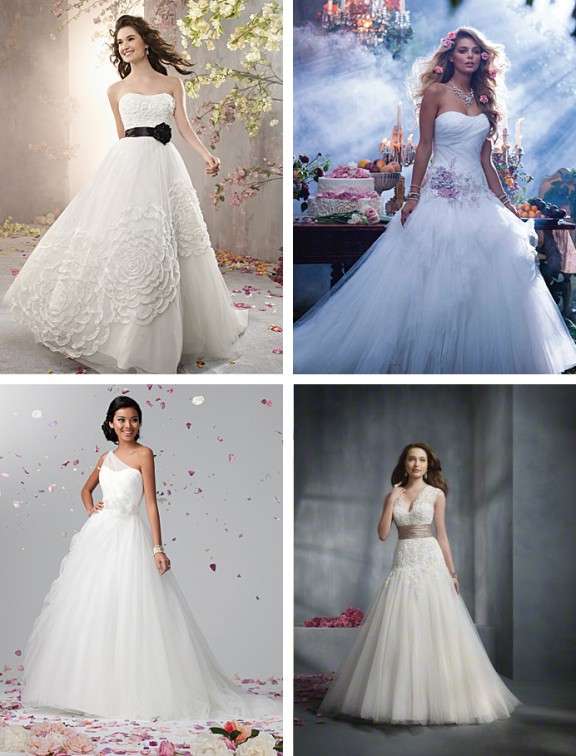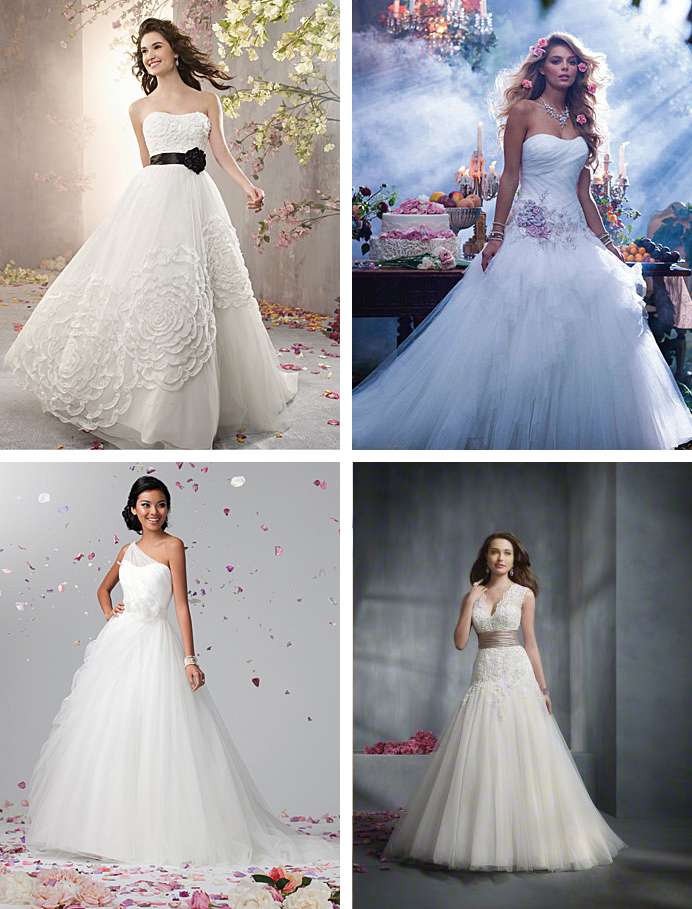 Clockwise from top left: Style 2369, Style 238, Style 2243, Style 2388

Even the most Rock n Roll amongst us do sometimes dream of being a princess for the day – there's no shame in that! If a big beautiful ballgown is what you're after then feast your eyes on these beauties. Add some Alexander McQueen skull suede pumps, a Butler and Wilson skull tiara and oddles of black leather jewellery and you're ready to rock my friend.
Boho Babe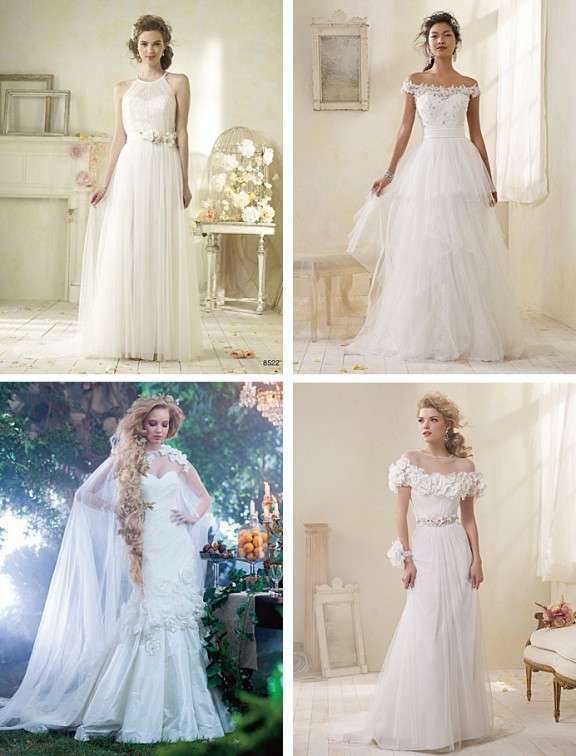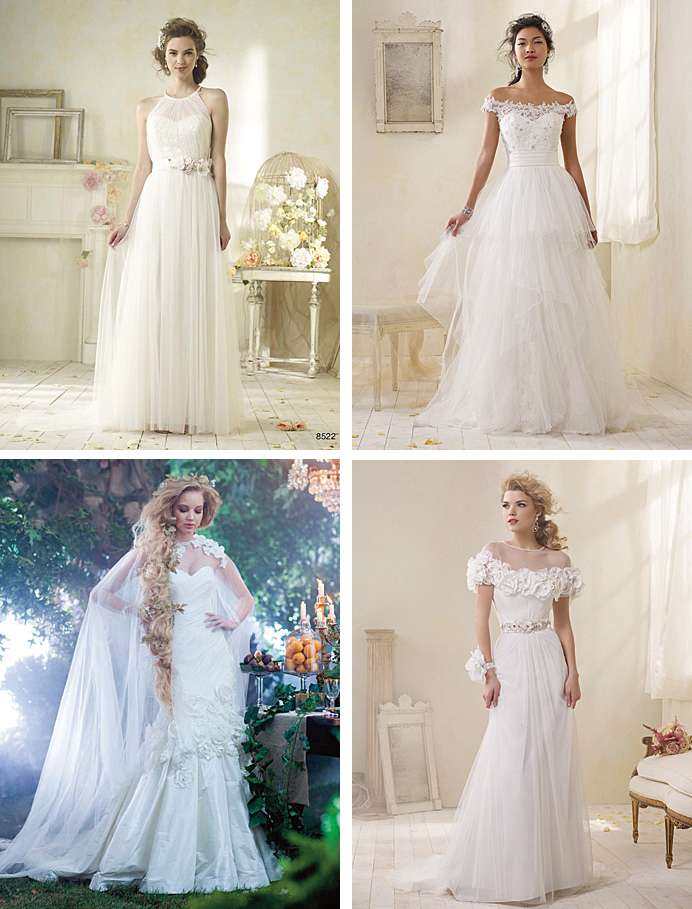 Clockwise from top left: Style 8522, Style 8506, Style 8503J, Style 234