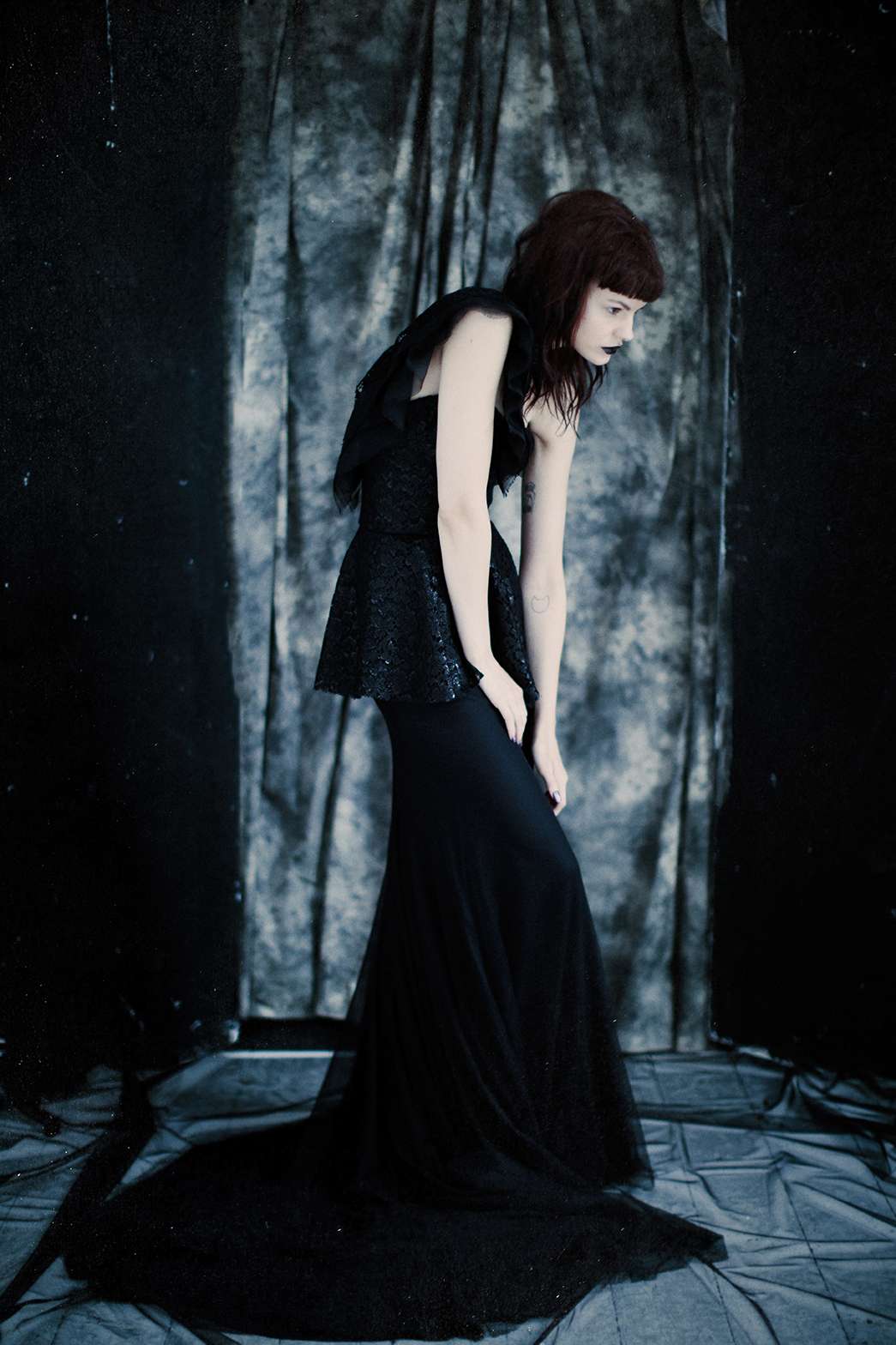 If pastels and glitter aren't really your vibe, if you'd prefer to going over to the dark side for your wedding day, then a gothic themed wedding is going to be right up your street. First and foremost, you've probably considered your outfit, and as well as finding your perfect unconventional dress, the accessories you choose to go with will make or break your vision.
Whether you're going full-on vampire, or just adding a touch of goth to the proceedings, we know you're going to love these Rock n Roll Bride approved, goth-loving suppliers!
Carbickova Crowns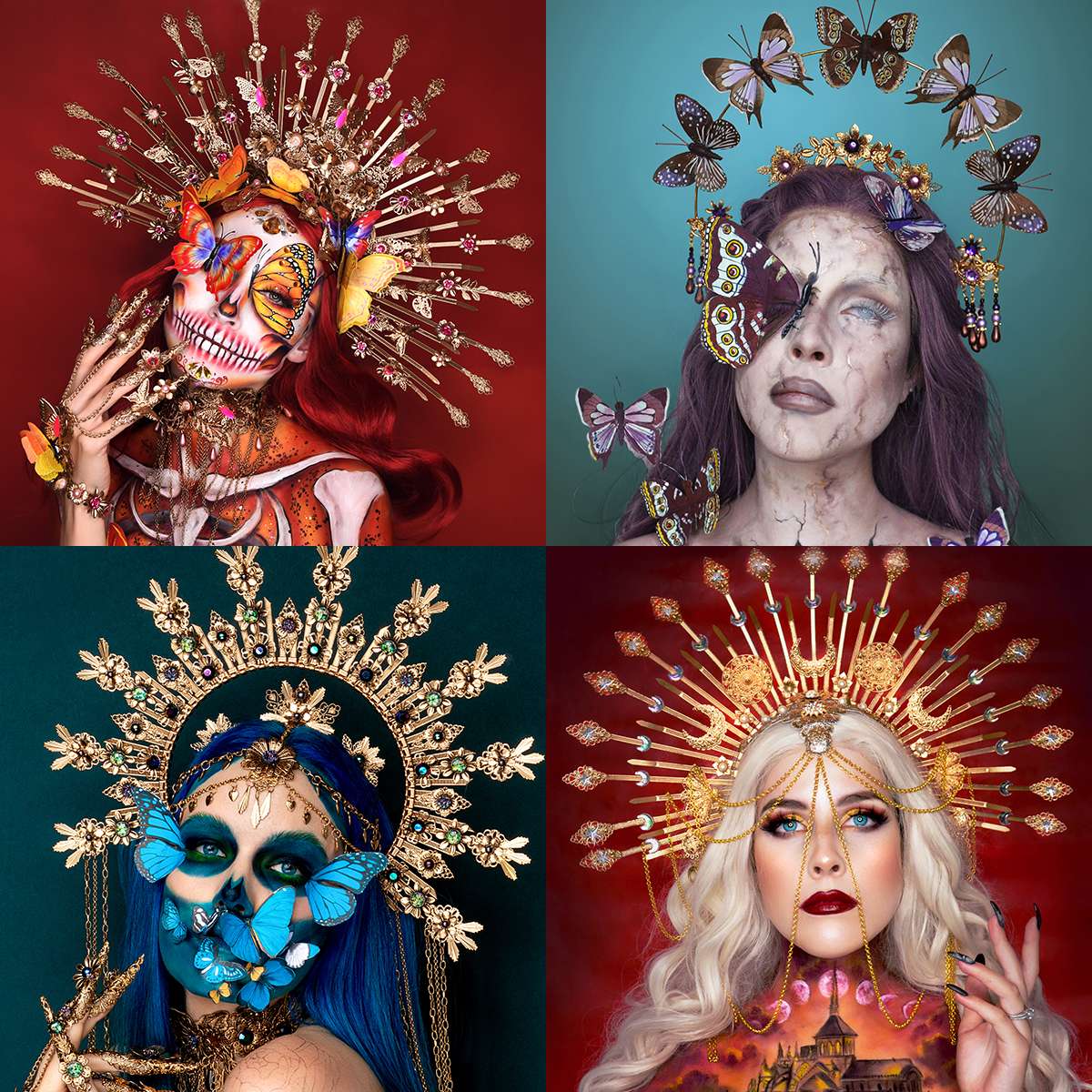 The story of Carbickova Crowns began 30 years ago in eastern Slovakia. When designer Anna was a small child, her parents started making rosaries by hand. She would steal glass beads from them and make sun decorations for windows. Today, she still loves symbols of the universe: the sun, moon and stars, and likes to weave them throughout her incredible creations. Together with her husband, she produces crowns for goddesses from their studio in the north of the Czech Republic.
Their halo crowns are made of filigree, pearls, jewellery components and minerals. The crowns are made with love, positive energy and carry authentic their handwriting. Khloe Kardashian is even a past customer!
"It will be a great honour for us to make the crown for your special occasion", Anna writes. "We love to stand out from the crowd and we know that you too."
Holly Winter Couture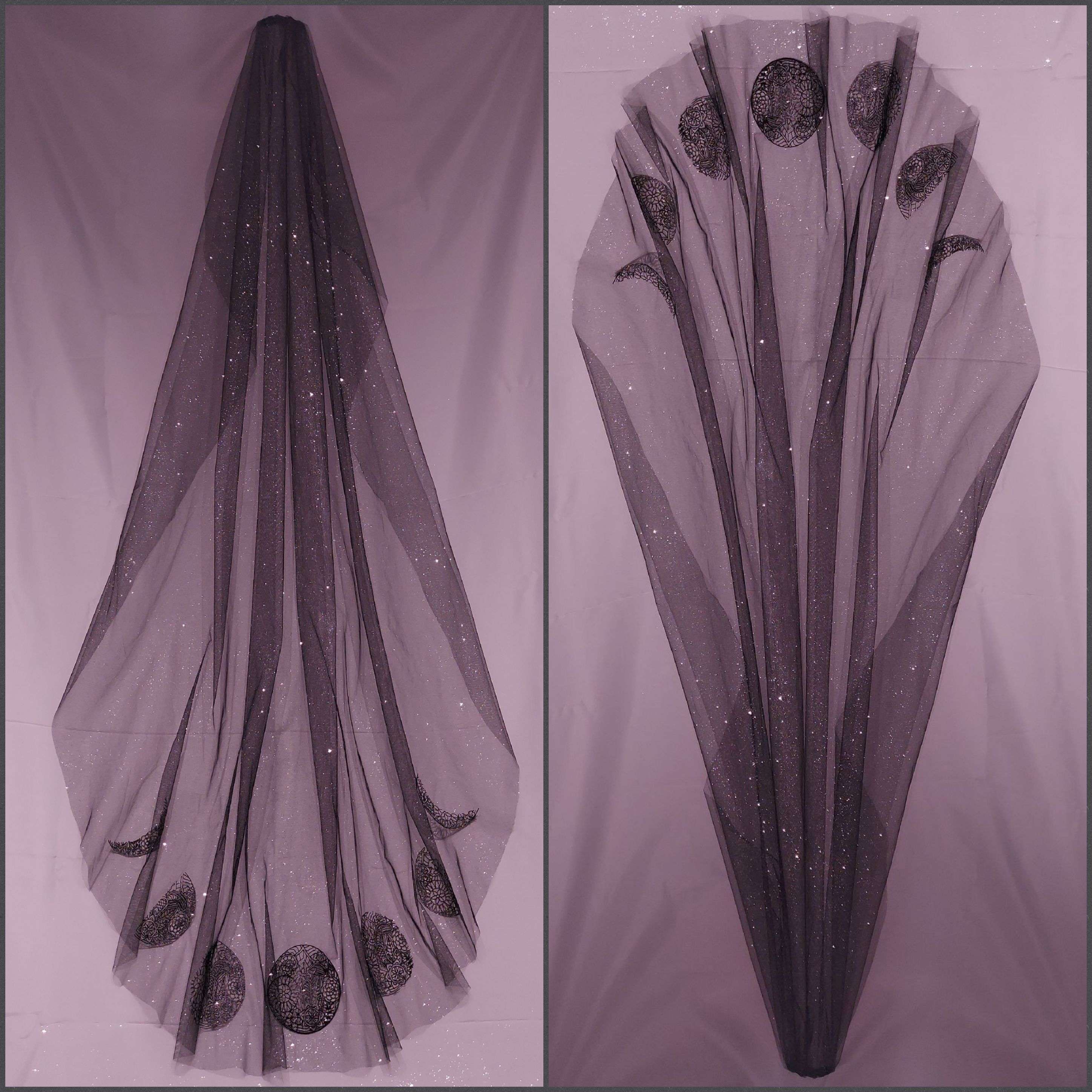 Holly Winter Couture is a bijou bridal design and dressmaking house specialising in styles a little off the beaten bridal track. With an atelier on the Surrey, Hampshire and Berkshire borders, the brand has created made-to-measure masterpiece dresses, separates, jumpsuits and veils for hundreds of brides around the world. Part of the 'slow fashion' revolution, lead designer and dressmaker Holly Winter and her team make every piece made to order.
Holly Winter Couture's ethereal embroidered veils are legendarily beautiful – have you seen the collection of moon-phase veils on her website!? She spent much of lockdown designing and making FREE wedding dresses for NHS brides who had postponed their weddings because of Covid-19. What a babe!
Holly says, "My brides know their own style and what works for them and don't find it in traditional boutiques. Whether the result features innovative sculptural silhouettes, bespoke embroidery or unexpected flashes of colour, I start with how each bride wants to feel when she sets foot on the aisle and then uncover the individual elements that will make that a reality. It's a very intimate, holistic process playing with beautiful fabrics, wild ideas and lots of brainstorming and chats over cups of tea. Lots of tea."
Tatty Devine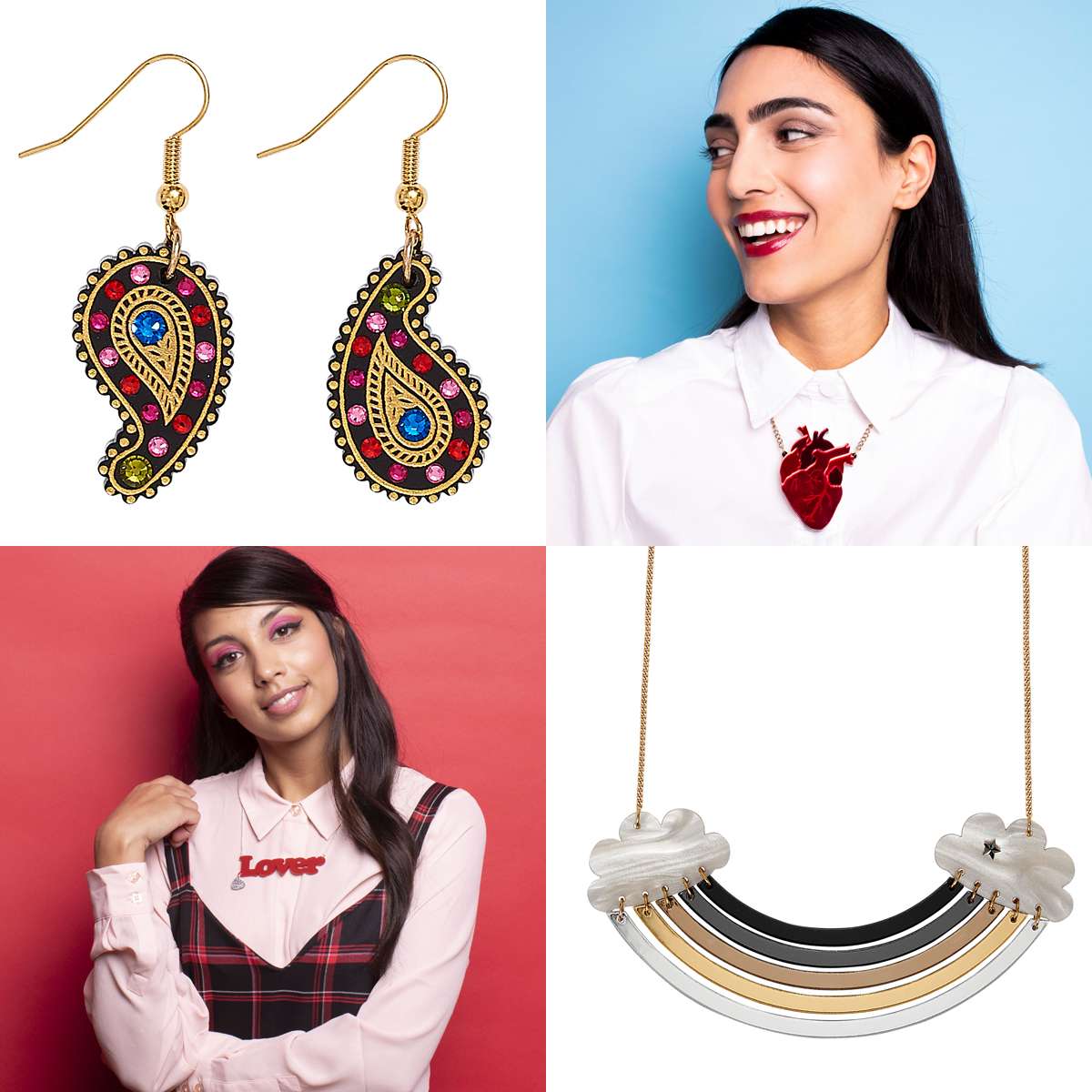 Continue reading