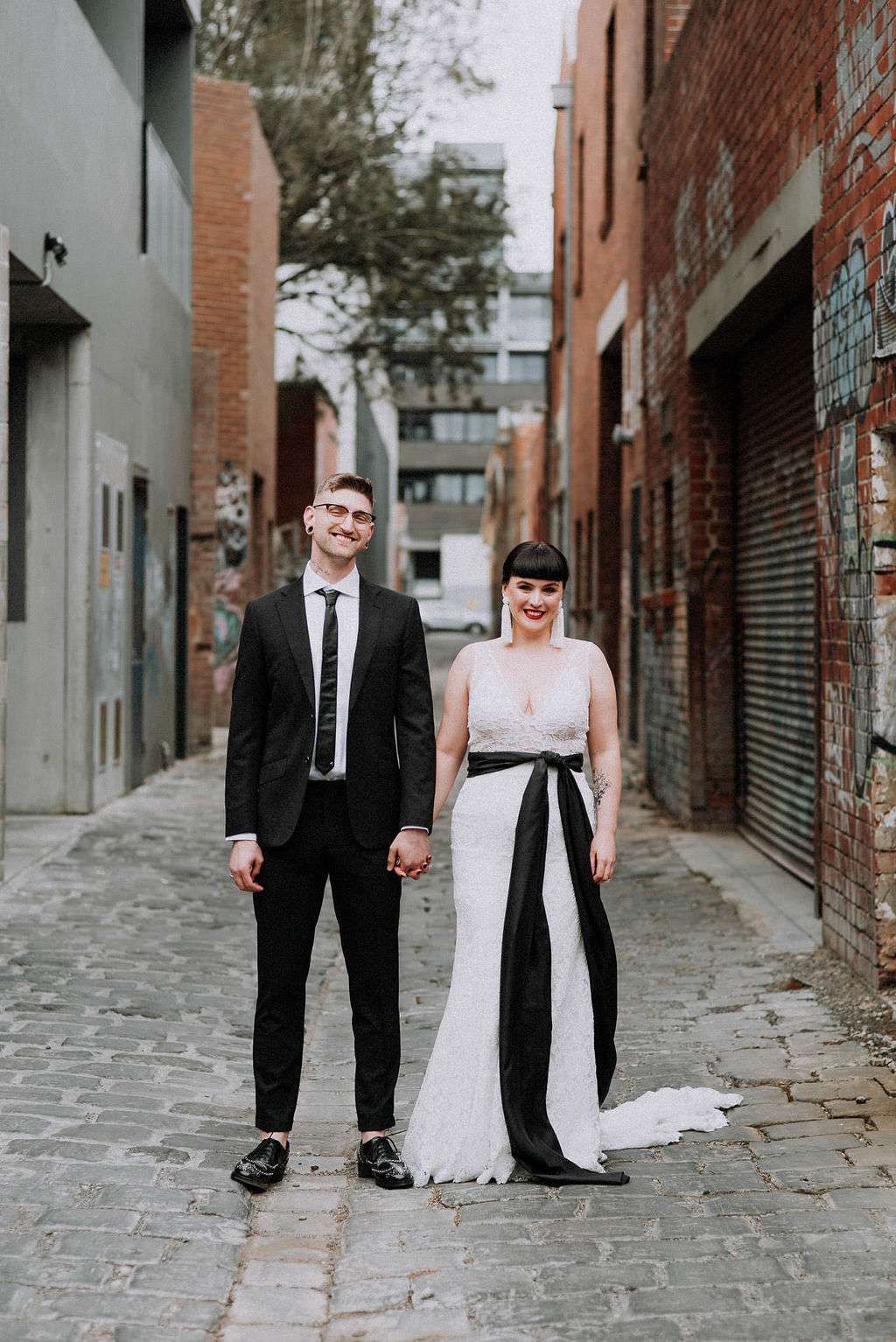 Marlie and Ben's love story is like something out of a rom-com – they met officially in 2010, but were too shy to speak to one another. They spent a few years politely waving at each other when their paths crossed, until Ben came to Marlie's rescue while she was stuck in the pouring rain and they finally spoke. They moved in together six weeks later!
Eight years after this, they had just witnessed one of Australia's first gay weddings and felt so moved by the experience. "We had always said we would only get married when Australia had marriage equality," explained Marlie. "That day Ben said 'Let's do it', and we cried so many happy tears as we knew it was the best decision ever!"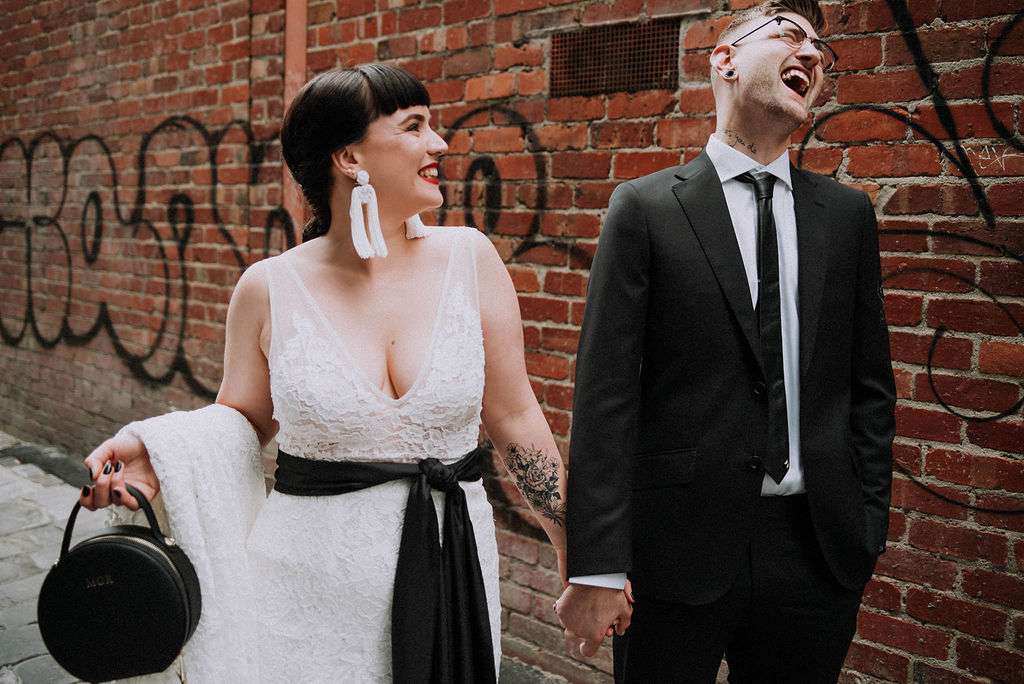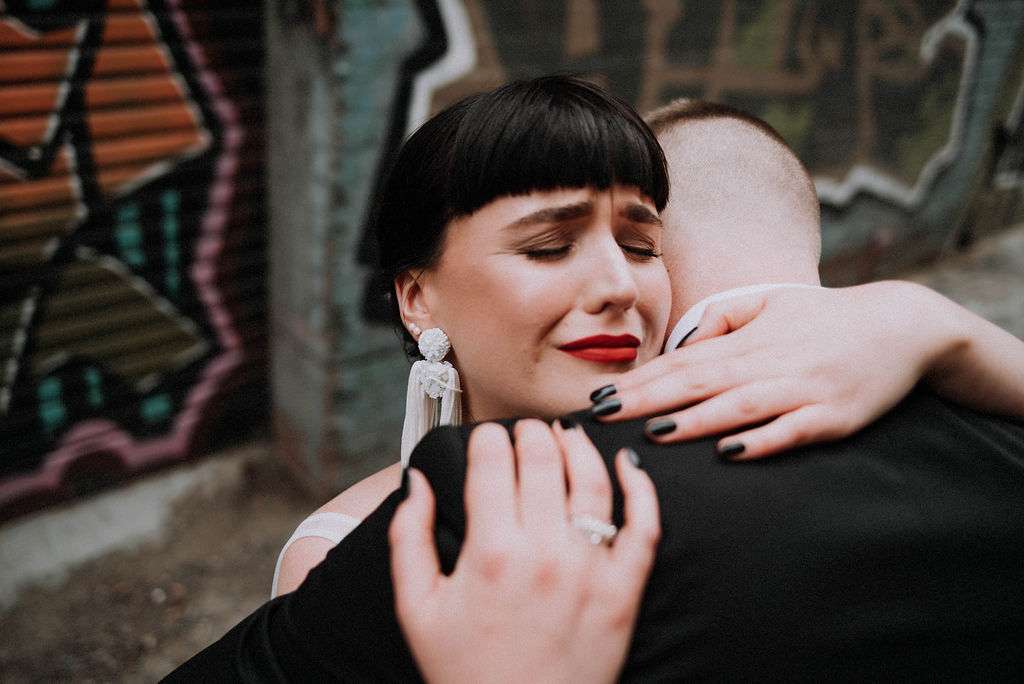 They wanted their wedding to be non-traditional, relaxed, fun, and very true to themselves. They didn't set on a particular theme, just making decisions based on the things they loved to create a day that was very authentic to them.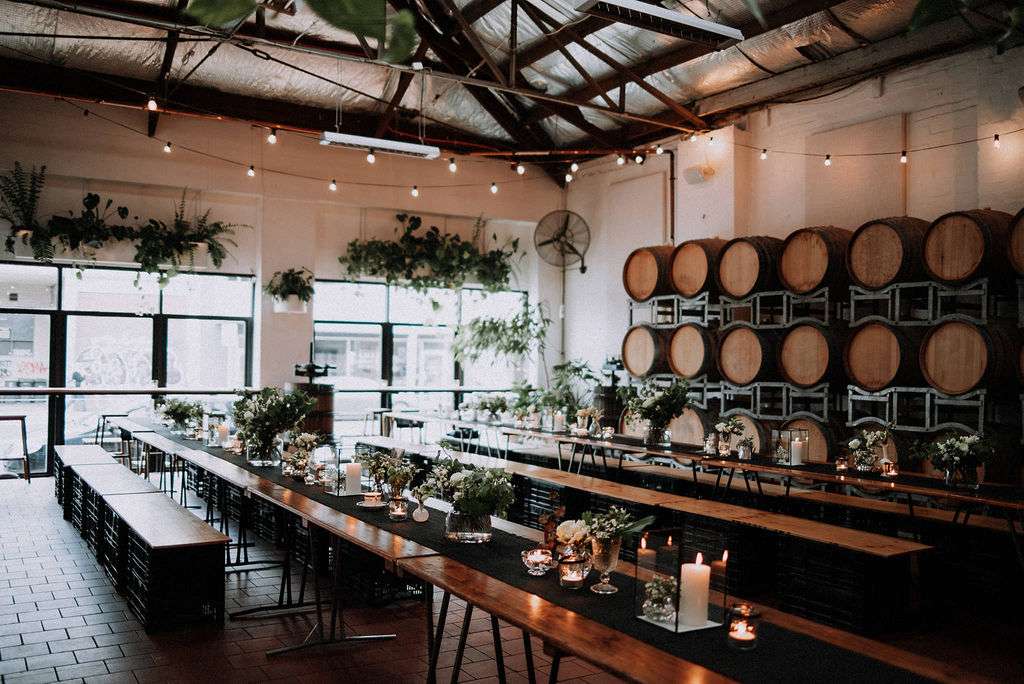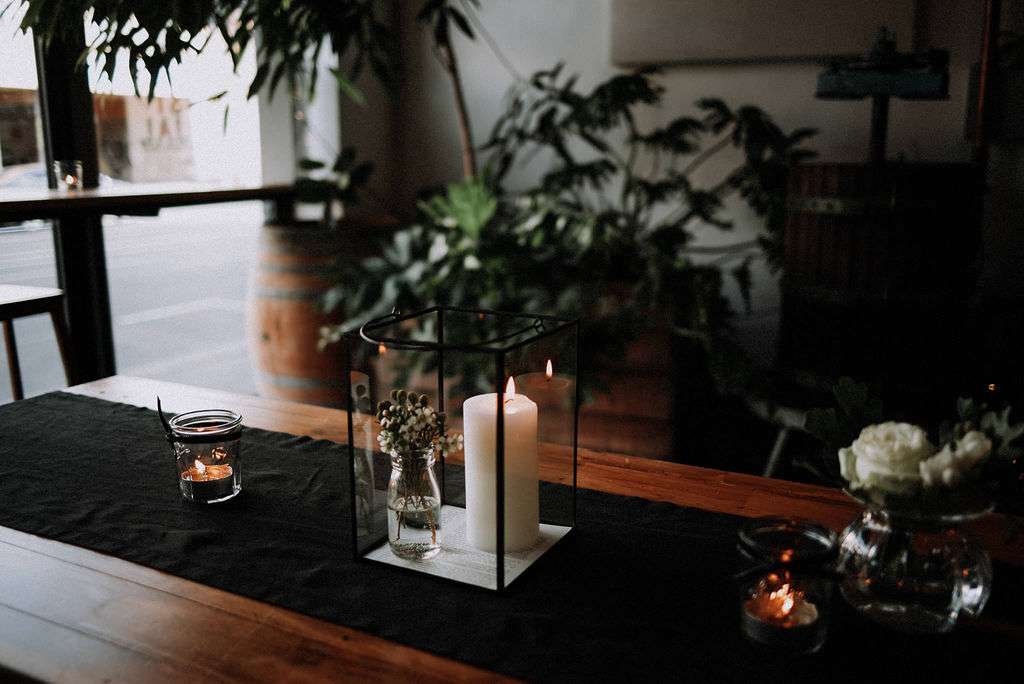 For Marlie and Ben, this meant meant holding their day at an urban winery where all their guests could let loose and enjoy the day. It meant serving pizza on the dance floor and having a punk-rock reception. It meant choosing a photographer who got their relaxed style and didn't make them pose for photos. It meant smashing the patriarchy and re-appropriating old traditions into something relevant to them. "For us, marriage means equality, and celebrating love!" explained Marnie.  "We stayed true to our style and personalities and it went down a treat. When you realise people are there to celebrate YOU, not some weird wedding version of you but the REAL YOU, you can get on with focusing on whats important for you, instead of what you think is expected of you!"