So you're probably sick of hearing about The Designer Vintage Bridal Show (I have banged on about it somewhat) but I've just received the official show photographs from my bestie Emma Case and I wanted to share them soon as… I know some of you will want to see my tutu at least!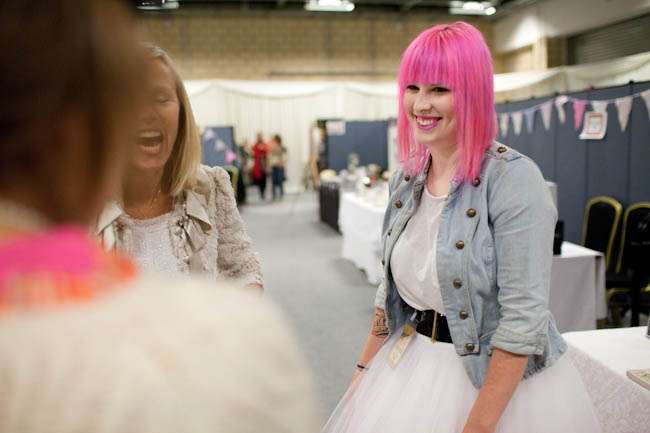 You've read all about the Rock n Roll Bride Magazine that we were handing out, but I thought you might like to see our stand too…cute huh?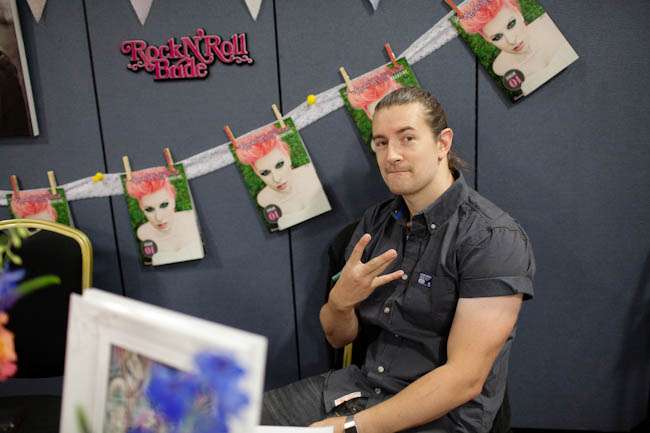 (and no I'm not just talking about my husband…although he totally is)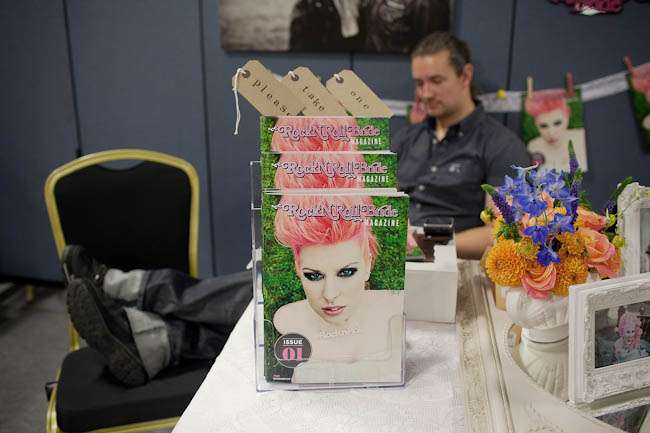 All the love and adoration must go to Gareth who organised most of it, Ava Event Styling who helped me source my 'props', Sugalily for the little price tags and the incredible Cutture who made our logo into a beautiful perspex creation. I love it!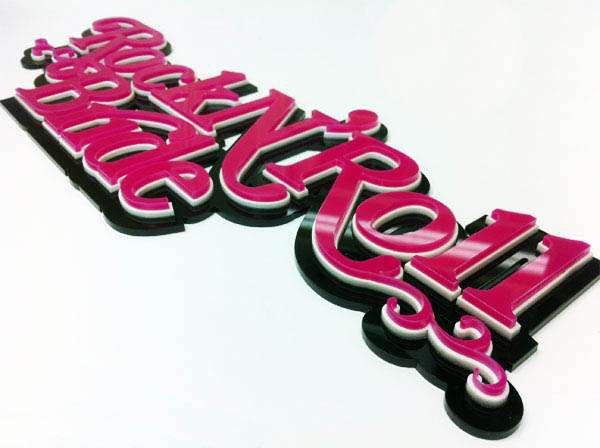 Photo by Cutture
As promised, I wore a massive tutu all weekend. You could always spot me coming! Thanks to the AMAZING Monique of Ouma Cothing who made it for me. It was perfect.