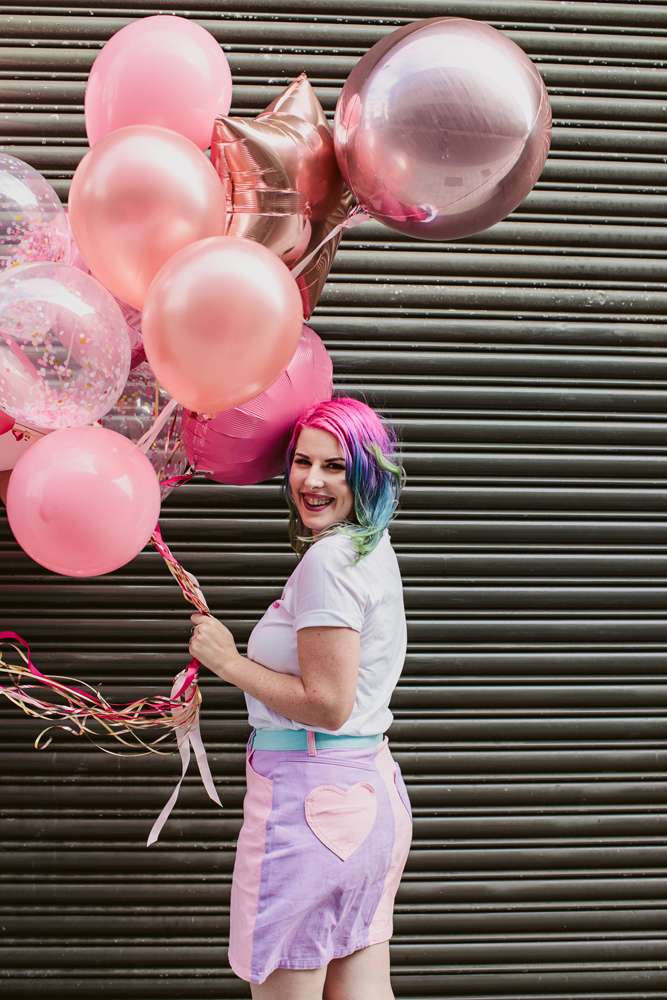 October 2007 was when I first started writing about weddings on the internet. As a newly engaged 23-year-old I was quickly disillusioned with the wedding world that I was presented with and although Gareth and I didn't really know what we wanted for our wedding, we knew we didn't want any of what the wedding magazines were showing us. Spend £30k? Travel in a horse and carriage? Wear a big poofy strapless dress and designer shoes? NO THANK YOU.
So, I started this blog to document planning our 'alternative' route to the alter. Looking back, and somewhat ironically, our wedding didn't end up being that alternative really (after all, we didn't have Rock n Roll Bride to guide us!) but what this toe-dip into blogging did teach me is that I was quickly obsessed with finding and re-sharing weddings that sauntered off the beaten path, weddings that showed the personality of the couple, and weddings that were, for the most part, seen as pretty 'weird'.
When I first started publishing online, I never ever considered that this could be a career (for both Gareth and myself!) and I certainly could have never in my wildest fantasies have imagined that we'd have a print magazine, I'd have written and book and I'd still be doing it ELEVEN YEARS LATER – I mean, wow!
To celebrate this incredible milestone, and as a huge, enormous THANK YOU to everyone for supporting what we do, we're doing our biggest giveaway ever! One lucky reader will win:
♥ A 6 month subscription to Rock n Roll Bride magazine
♥ A SIGNED book
♥ A Rock n Roll Bride x Couture Company belt (in their choice of belt colour!)
♥ A Rock n Roll Bride x Veronica Dearly planner and set of pins
♥ £50 to spend on the Rock n Roll Bride x Crown and Glory collection
♥ A free couple shoot with one of my favourite wedding photographers – Neil Thomas Douglas or Lisa Devlin (the winner can choose whoever they prefer, which may be based on their location).