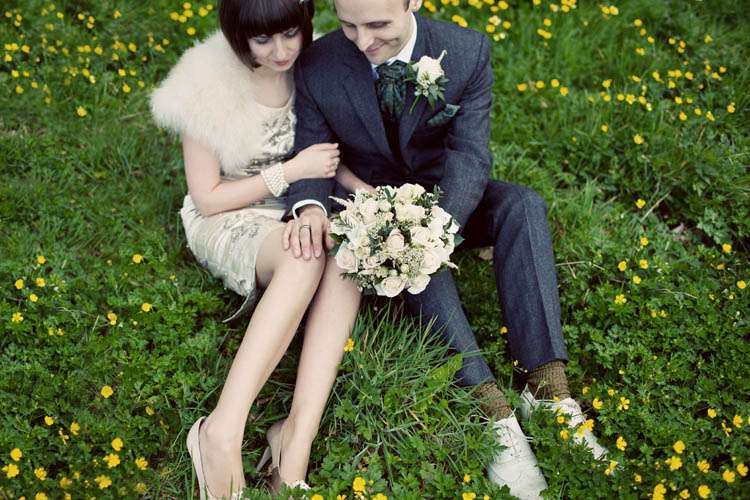 Katie & Michael glamorous 1920's wedding was held at East Close in the New Forest. The couple knew it was the venue for them as soon as they saw it – they didn't even look elsewhere! Katie's beautiful vintage dress came from Fur Coat No Knickers and she wore it with a marabou feather shrug from Queens and Bowl. The groom looked just as dapper with his bespoke King and Allen suit. Michael even sourced his own vintage buttons for his outfit from Button Queen and a haberdashers in Brighton. His vintage pocket watch was a gift from Katie.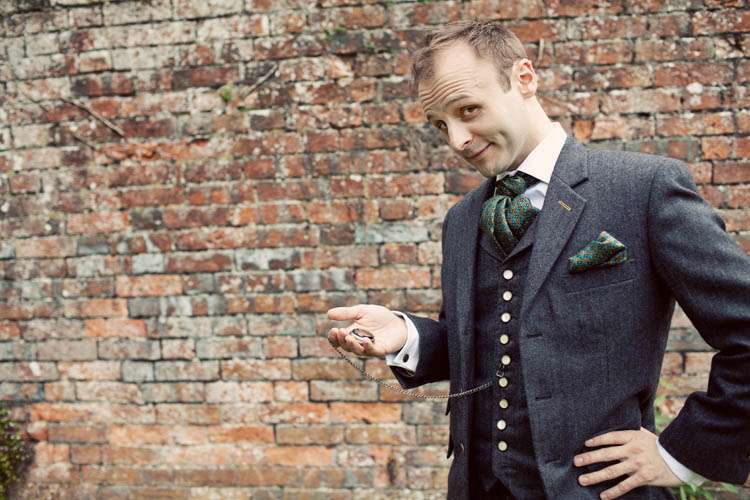 "We wanted our wedding to be very 'us' and for everyone to have a really great time," Katie told me. "It was brilliant – we just had all the stuff, the people and the music we love around us all day. We love art deco, the 1920/30's swing era, mismatched stuff, sparkle… We've both worked in theatre and like a bit of drama. We made all our invites, place names, table names etc. Michael is a photographer so we tried to use lots of photography throughout. We just kept everything very casual and relaxed and friendly. We ignored everything people told us we should do and stuck to what we like – I think every wedding should be personal. We also wanted to make sure that everyone looked like themselves and felt really good. Michael hadn't seen my dress but had said to me that he wanted to be marrying me as he knew me and not me looking like somebody different!"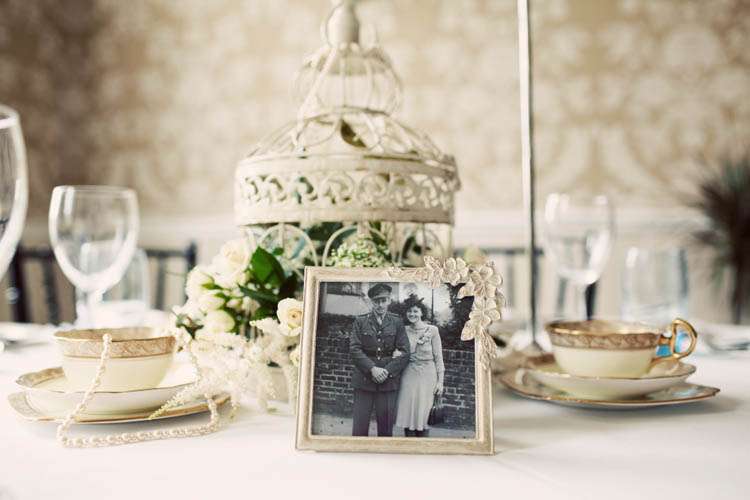 The couple loved the mismatched look and so all the bridesmaids wore different dresses and the groomsmen wore different suits. The girl's dresses all came from Coast, but each wore a different style and colours to individually suit.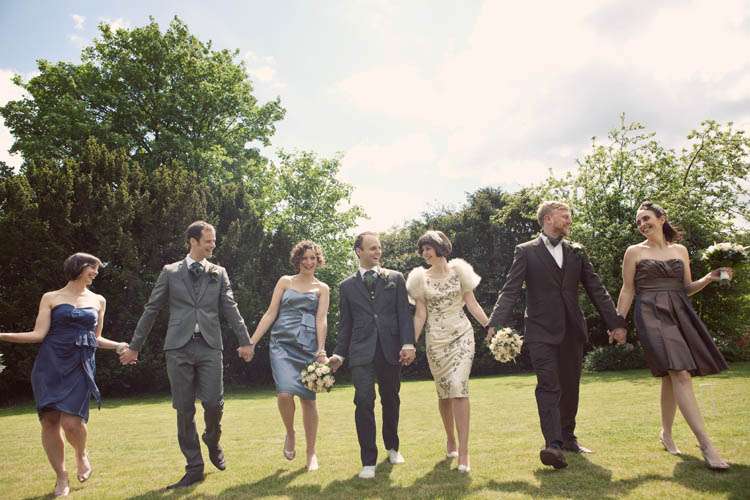 The couple used to live in Brighton and has spent many a day lusting over the display in the Choccywoccydoodah cake shop. So when it came to planning their wedding, there really was no other choice for who they wanted to make their cake!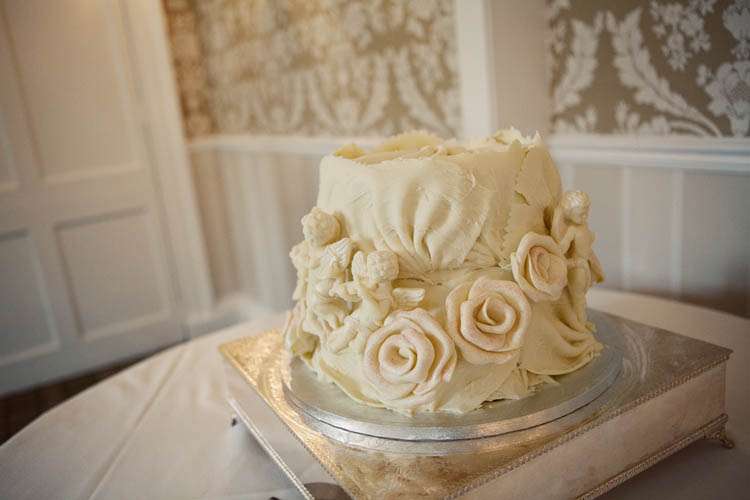 "Our tables were named after wine regions we had visited on our travels," the bride continued. "Michael took me away to the Yarra Valley when he proposed and we sourced Innocent Bystander Pinot Noir for our wedding breakfast – this was the winery he took me to the night before he proposed and it is the most delicious Pinot Noir I have ever tasted. The tables were filled with antique pieces that we had collected from antiques markets and charity shops."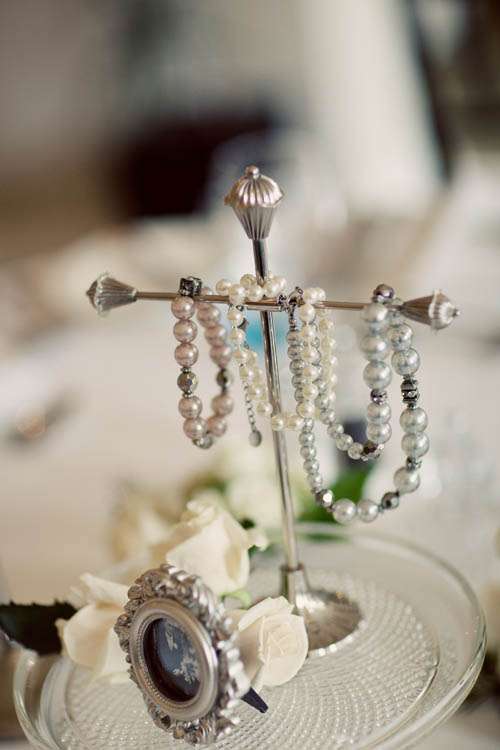 "We wanted the tables to sparkle so they were filled with cut glass, silver and copperware. We also had photos on each table of our older relatives (who are no longer around) on their wedding days – the outfits they wore are incredible and there are some great hairstyles! I love pearls so I wanted strings of pearls and flowers to tie everything in together. I'm also quite obsessed with buttons and have a huge collection so our favours were small collections of vintage buttons."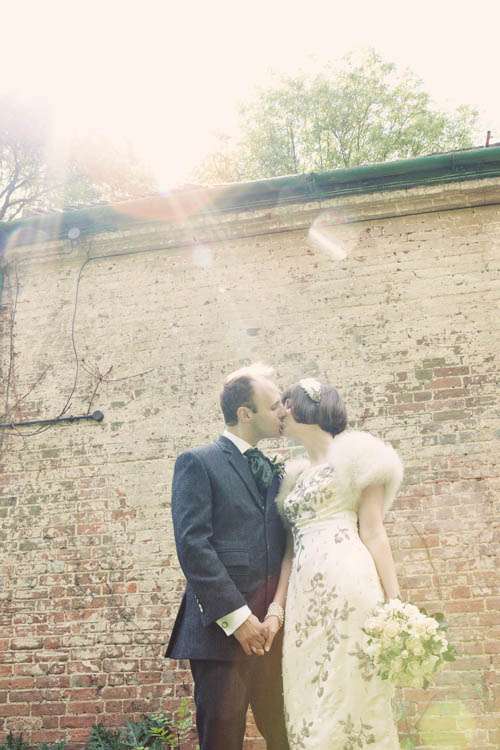 Continue reading