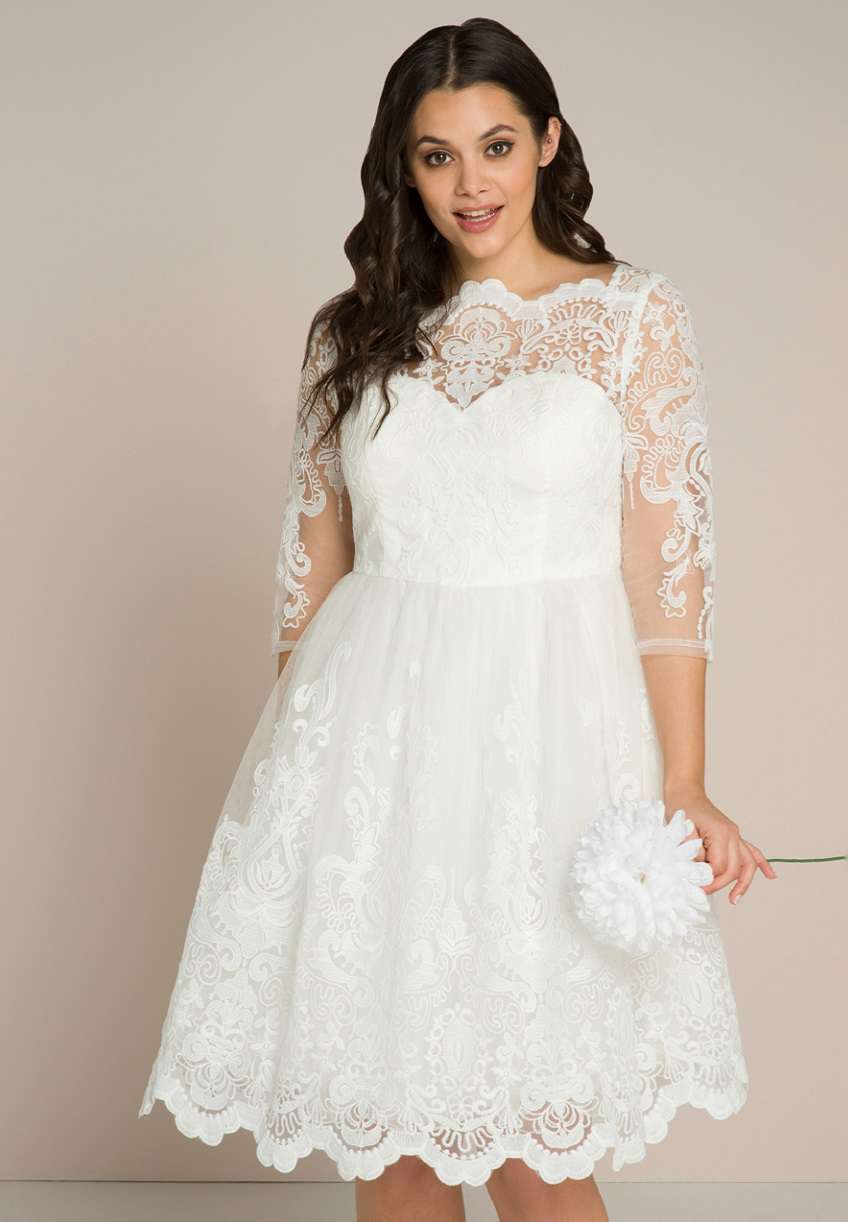 'Flora' by Chi Chi London, £74.99
For many brides, the dress shopping experience is one of the most exciting times of planning a wedding. Getting together with a gaggle of girlfriends, swooning over all the pretties hanging on the rails, experiencing that magical moment when you find 'the one' and (hopefully) making everyone cry! Brides have been buying their wedding dresses this way for a very long time, hell I even did it, and I loved every moment.
However the 2017 bride has way more choice and shopping for a wedding dress doesn't have to be the same experience that it's always been. In fact recent reports suggest that brides are choosing to spend less money on their wedding dress in a bid to focus their financial efforts elsewhere – on say, buying a house, or starting a family.
The media loves to blast the wedding industry for over-inflated prices and outrageously expensive wedding dresses. Don't worry, this article is not another one of those! While I have always championed not going into debt for your wedding, and the fact that if you don't want to spend a lot to get married you don't have to, I am also of the belief that quality costs money for a reason (higher quality of fabrics, hand made techniques that take a lot of time etc). However if you can't, or don't want to, spend a mortgage payment on your wedding dress, there have never been more budget-friendly alternatives available to you than right now!
Another thing I'm hearing more and more from my readers is the struggle that plus size brides are having marrying (boom boom!) a more cost effective wedding dress option with something that fits (and suits!) them. I mean, the Topshop bridal collection was lovely and all, but was pretty much exclusively aimed at women under a size 12 IMHO.
So today, I wanted to share with you some of my favourite plus size inclusive bridal brands that not only make dresses that will look amazing on you whatever your shape or size, but they'll keep your wallet happy too!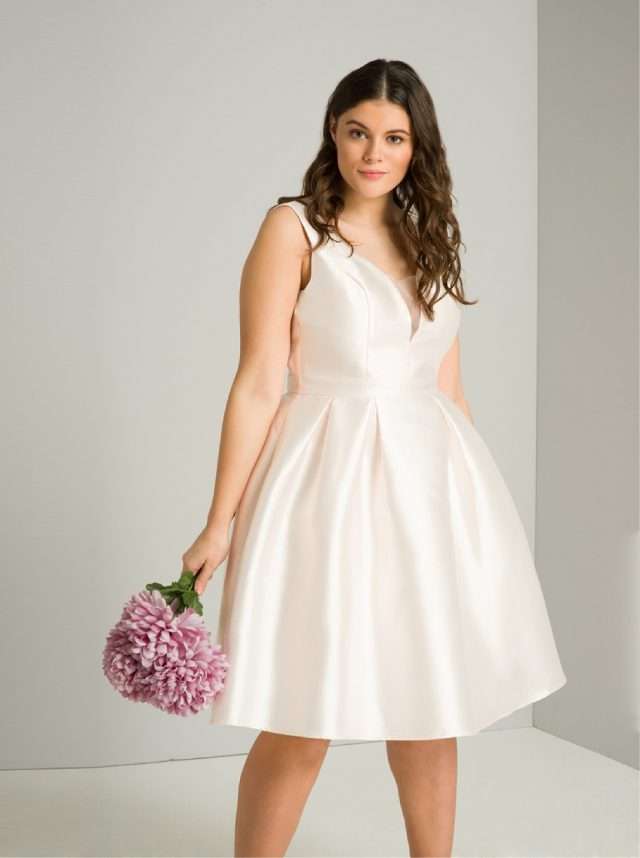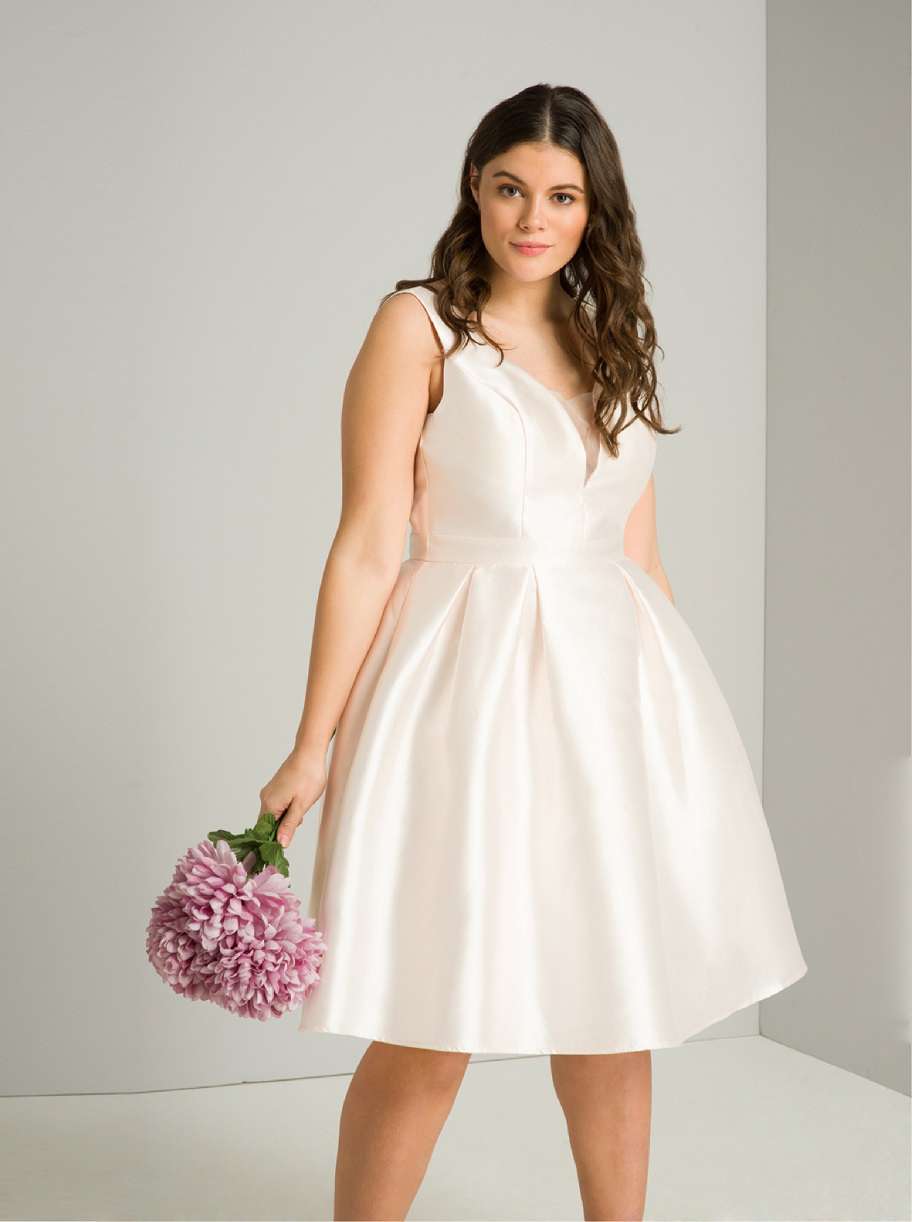 'Carmen' by Chi Chi London, £64.99
Voodoo Vixen's curve line ranges from 1XL-4XL (UK sizes 16-26) and includes a number of adorable bridal dresses. Unfortunately not all of their occasion dresses are available in their curve sizes, but their prices are incredibly reasonable, starting from just £60!
Chi Chi London have been a Rock n Roll Bride favourite for a while now, and with good reason. Their dresses are cute, great quality and insanely affordable. PLUS, after noticing that more and more brides on a budget were rocking their dresses for their weddings, they have just released an actual wedding collection meaning there is now more choice than ever! While not every style is available in every size, their curve collection does goes up to a UK size 26. 
Vivien of Holloway, one of the original purveyor of reproduction retro style dresses, have been offering a bridal range for many years. Their stunning satin gowns start from £99 and are done by measurements, rather than standard sizing. The largest size they offer is a 46 in bust and a 38 in waist.
Monsoon's wedding dress collection might not be priced at under £150 (they're more like £250-£500, so still a great price!) but did you know they also go up to a size 22 in a lot of their gowns? Perfect for the babe who wants something a bit more bohemian in style.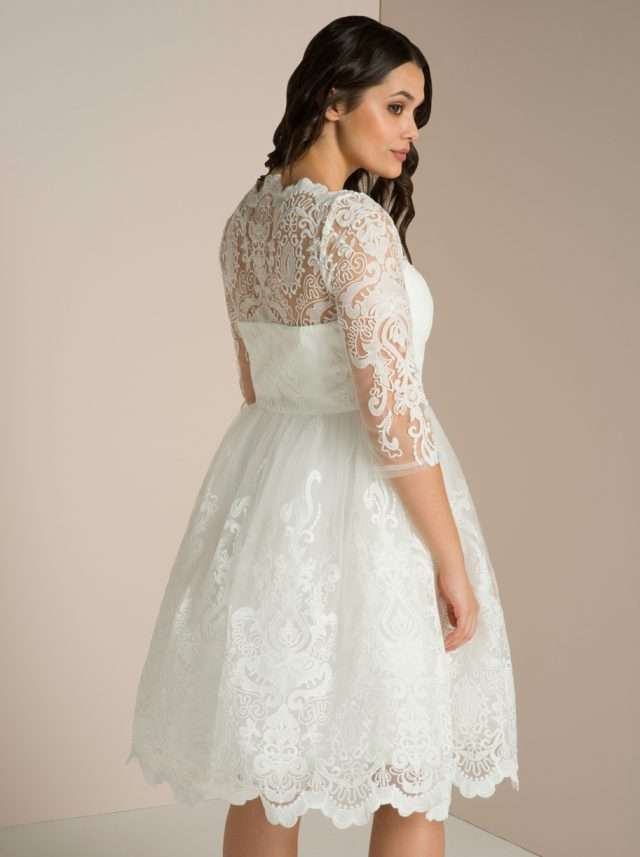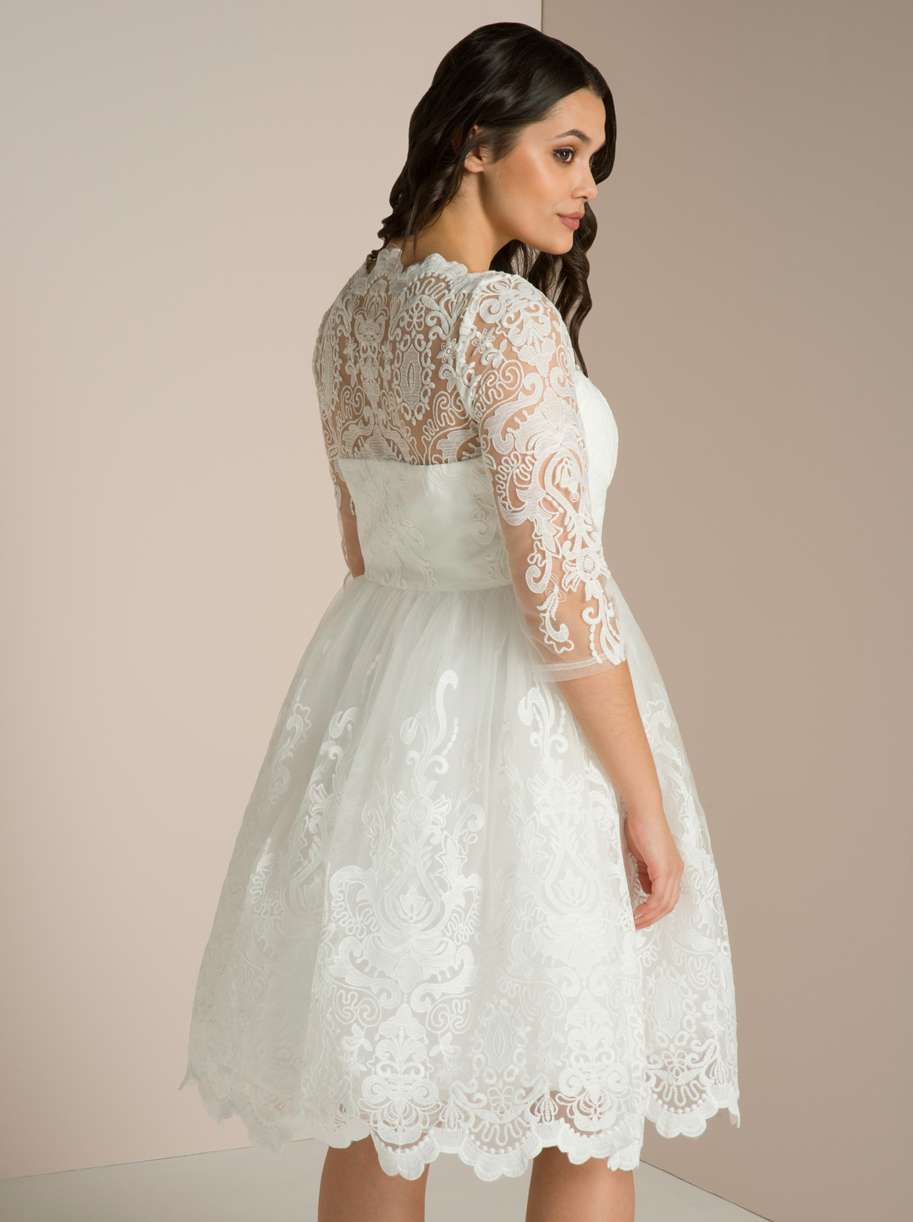 'Flora' by Chi Chi London, £74.99