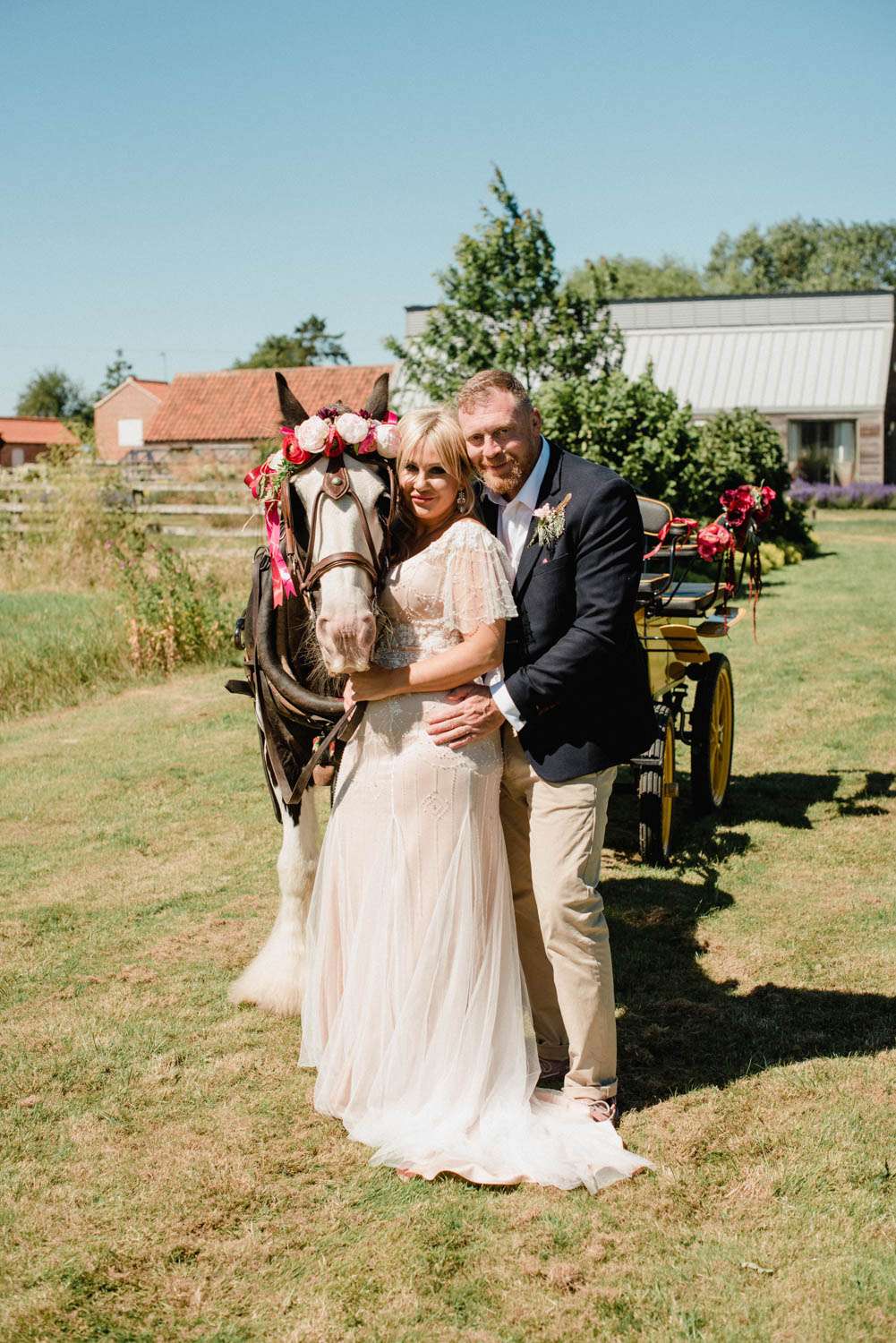 James and Bex go to Glastonbury every single year, but as there was no festival in 2018, they decided they would get married on the same weekend and host their own! The day was held at The Pheasantry Brewery, near their home in Nottinghamshire. As well as making their day feel perfect for them, their family and in particular their children were a really important part of the day. Between them they have five kids, two each from previous relationships and the youngest, Frank, together. They even painted Frank's buggy with the pyramid stage and portraits of Michael Eavis and Dave Grohl on it!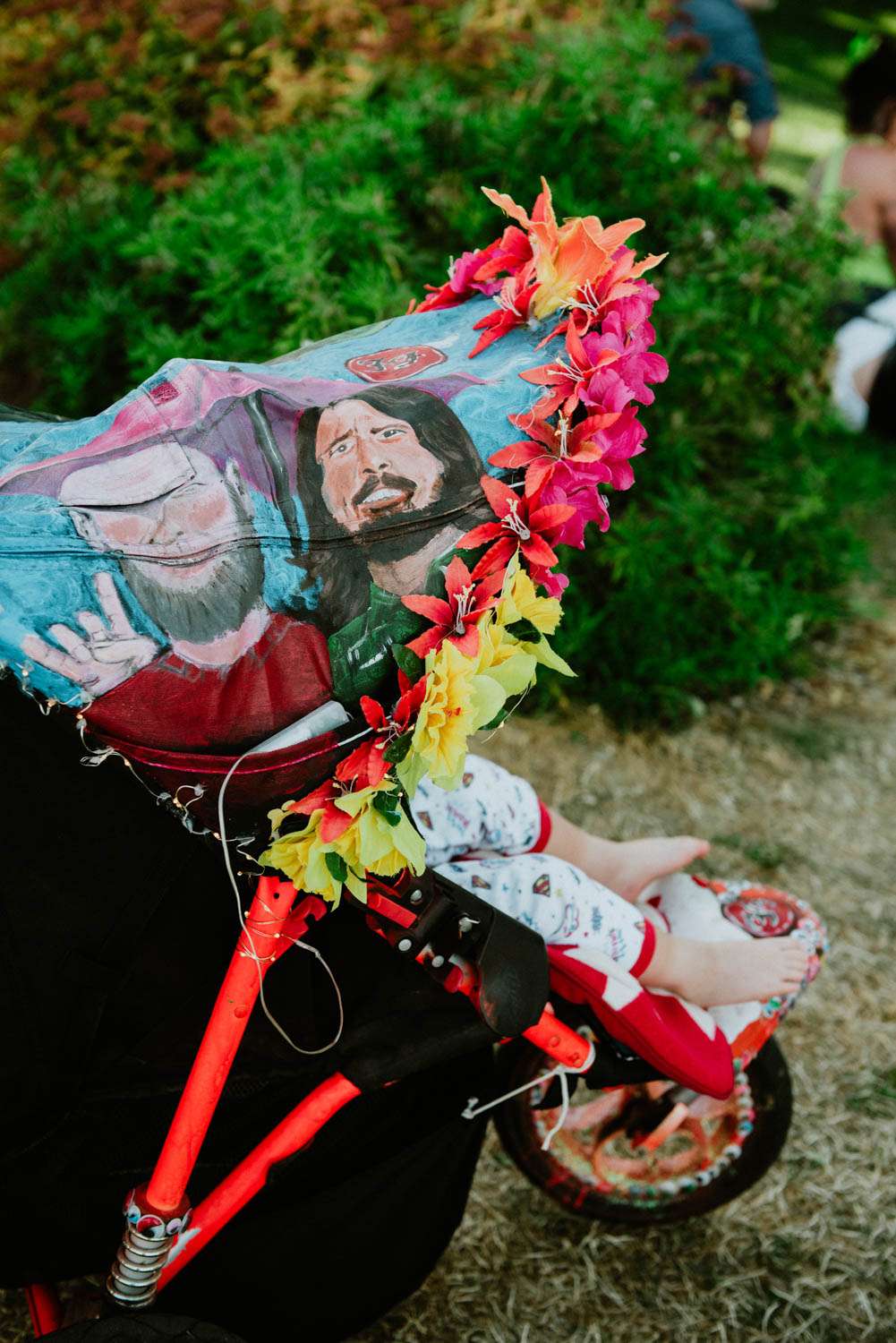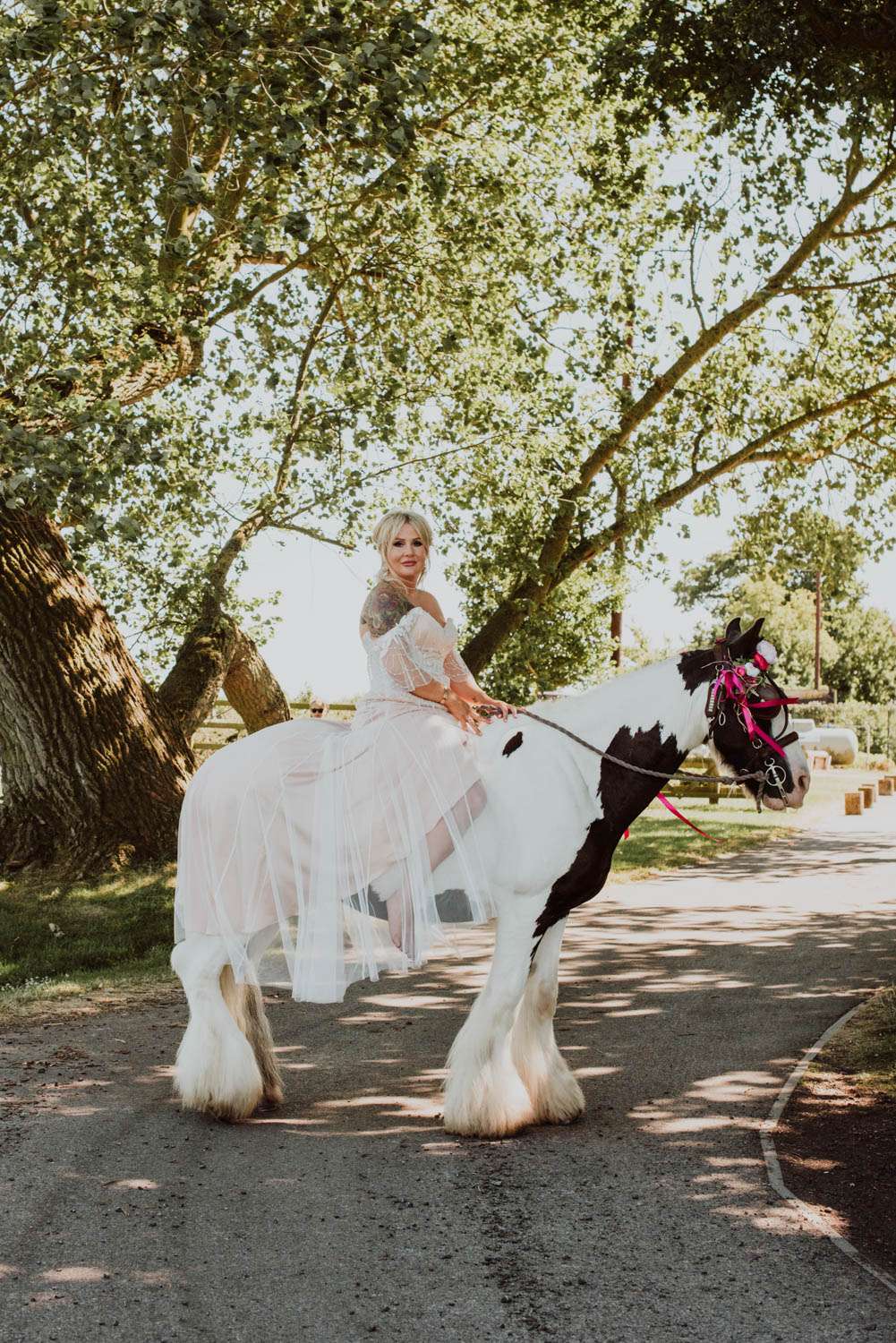 "Our wedding was a Midsummer Night's Dream meets Glastonbury festival meets English village fete meets The Wicker Man!" said the bride.  "As a family we usually go to Glastonbury Festival, its where James proposed in fact, and on hearing 2018 would be a fallow year and there would be no festival we decided to have our own, that way we get to celebrate our anniversaries there!"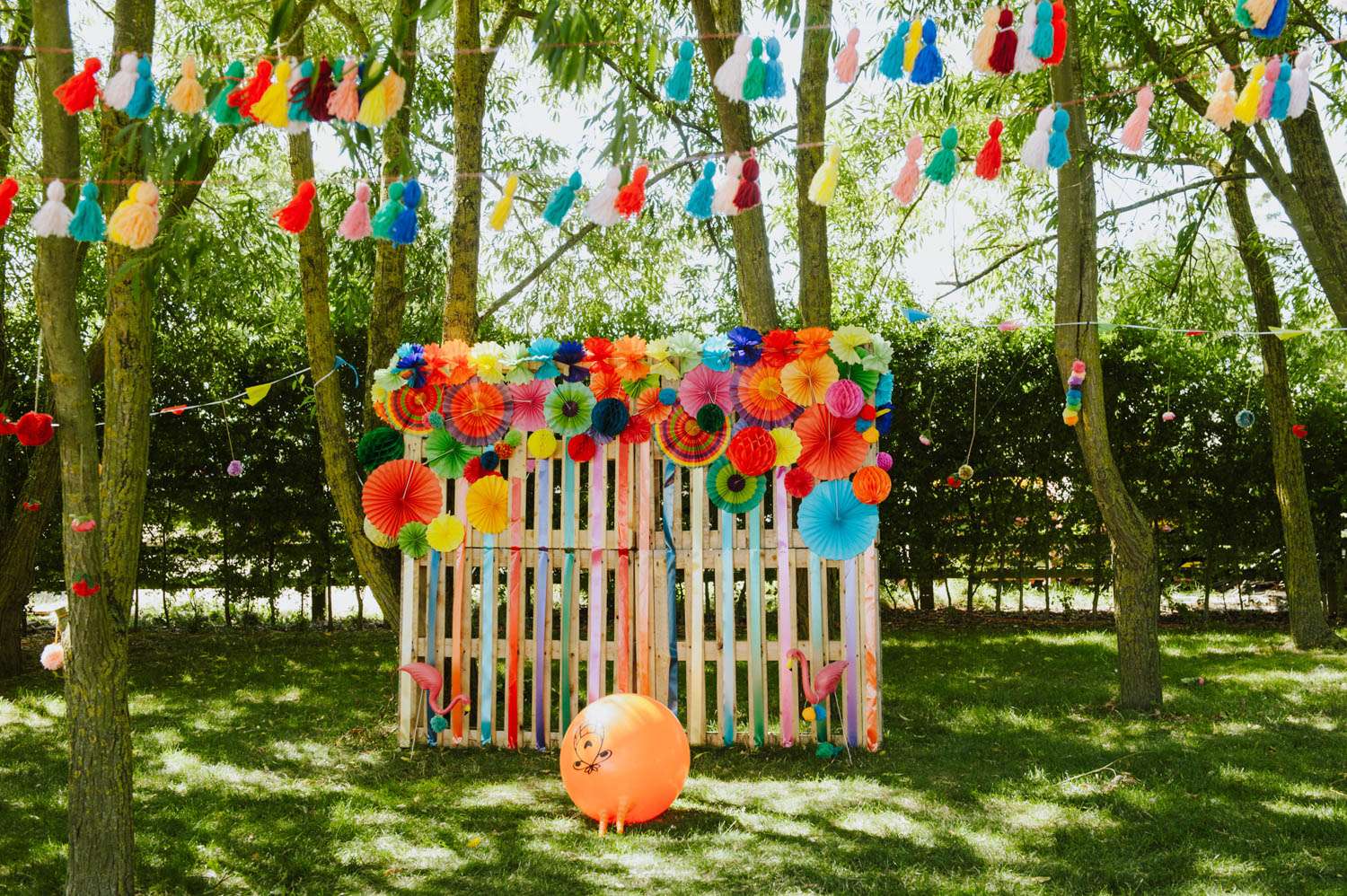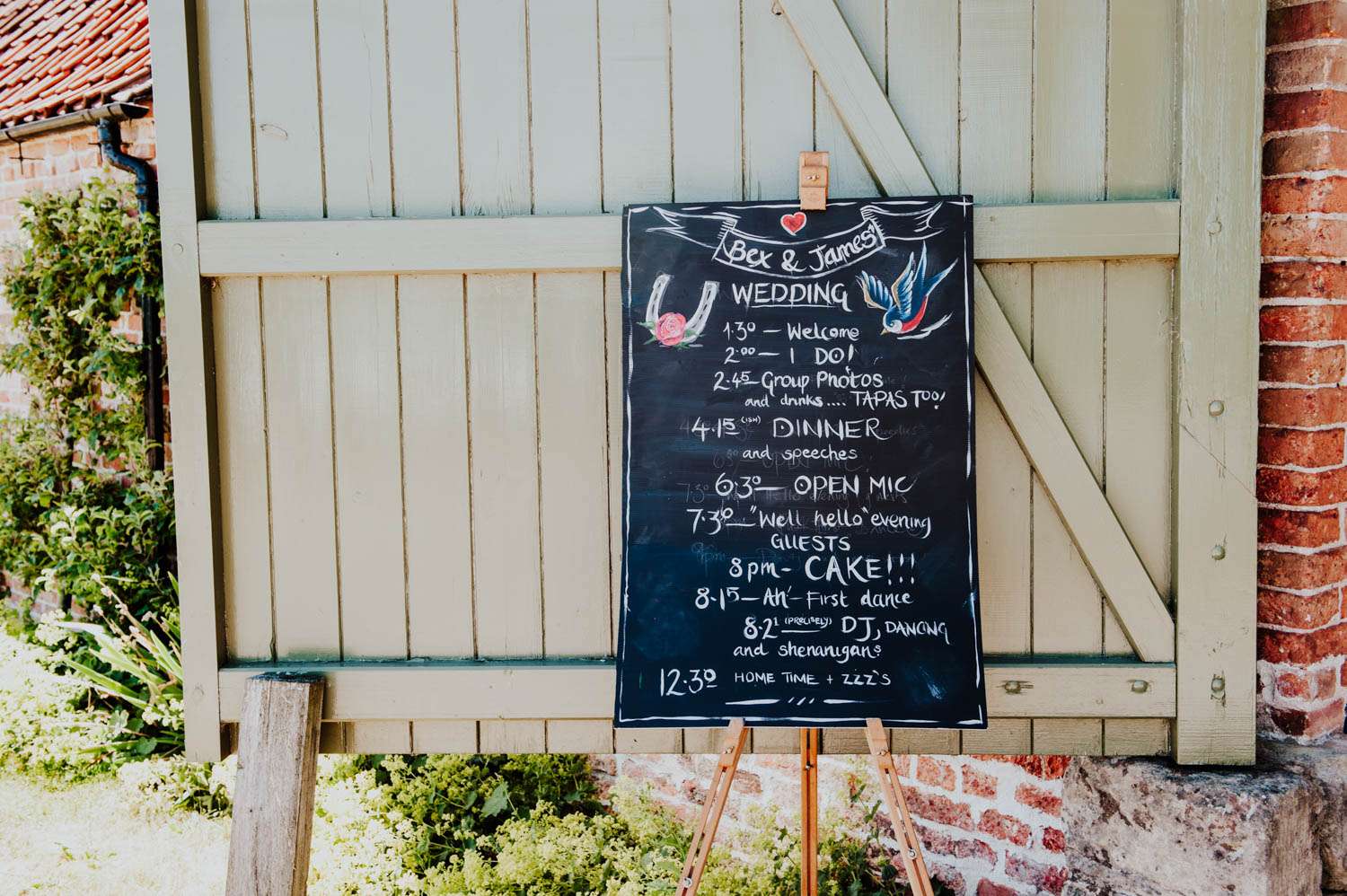 The druid handfasting ceremony was a really special moment (they did the legal ceremony a few days prior). Instead of an aisle, their guests were gathered in a circle around them, their children were also really involved.
Being a festival wedding, the entertainment was obviously a big consideration… Their children are all quite musical so they held an open mic session at the reception where anyone could stand up and perform! All the kids sang, as did Bex and her bridesmaids.