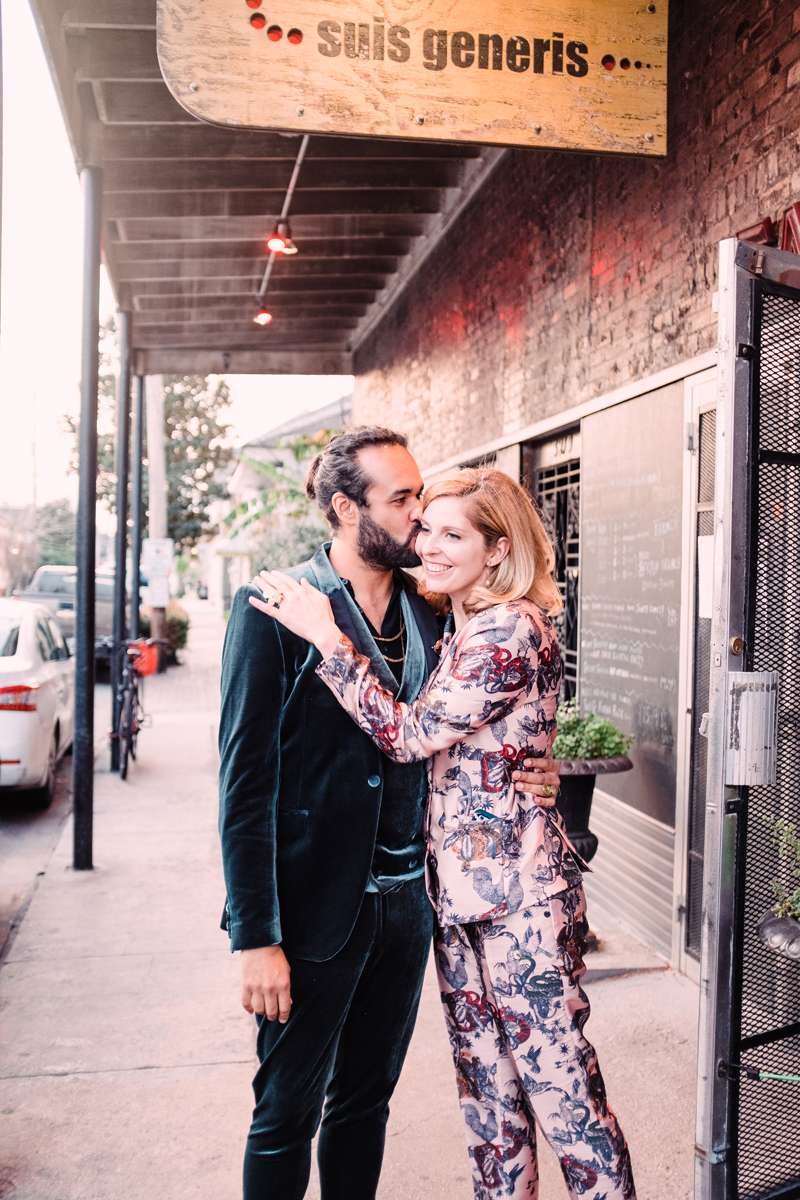 They wanted their New Orleans wedding to be a celebration of their love that wasn't bound up in ideas about gender or consumerism. Quinn, who married Natan in February, wore a stunning Scotch and Soda suit instead of anything traditionally bridal. They also didn't have a bridal party, their low key ceremony was in a park and they ended the day with an intimate gathering in one of their favourite restaurants.
"I would not have been comfortable in a traditional wedding dress, nor would I have been comfortable spending lots of money on something I would wear only once", Quinn explained, "Giving ourselves permission to ignore tradition and precedent meant that we could have a celebration that felt authentic to us."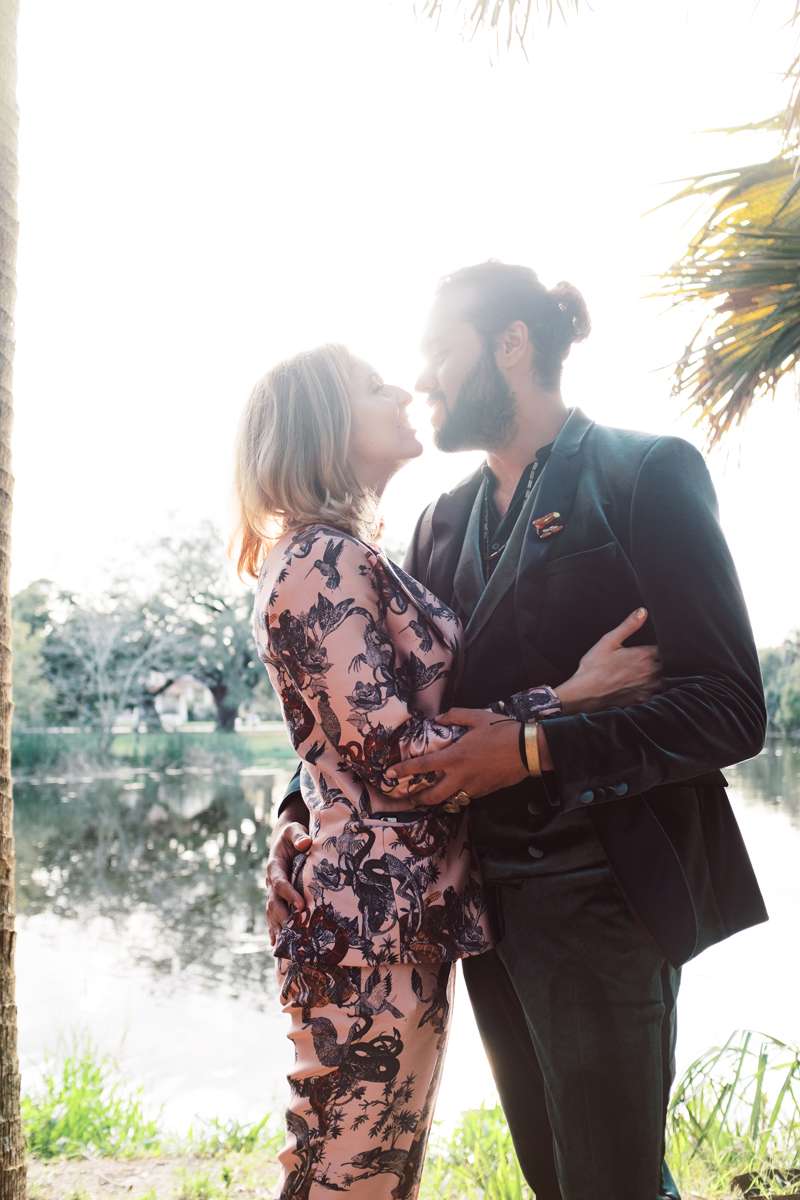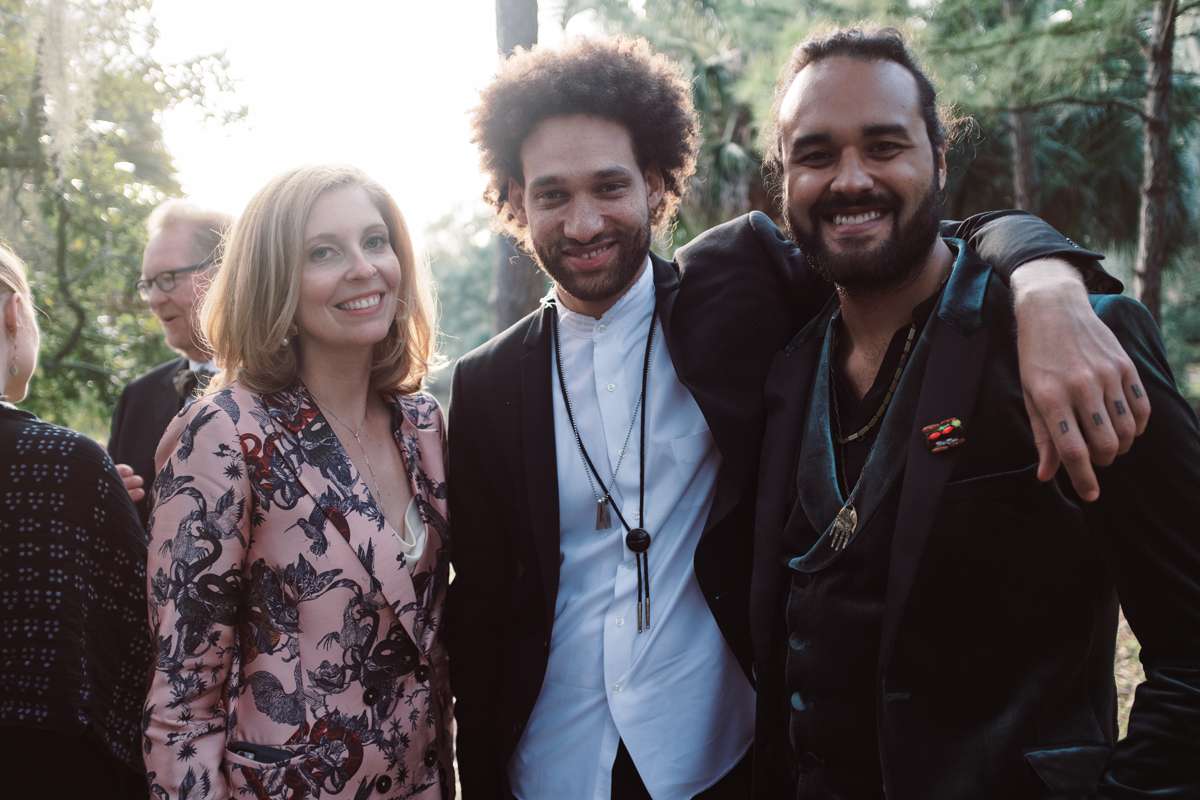 She spotted her pink, printed silk suit in a shop window in New York, before they were even engaged. "I kept an eye on it online for several months once we started talking about getting married. Once we officially got engaged, it was my first purchase in preparation for the wedding. I ordered it a size up from what I'd usually buy, just to be safe. We later had the suit tailored by a seamstress for the perfect fit."
She paired it with jewellery, 'something borrowed' from her mum, and a gold platform wedge shoe. Natan wore a dark green ASOS suit, with brass jewellery from their shared necklace collection.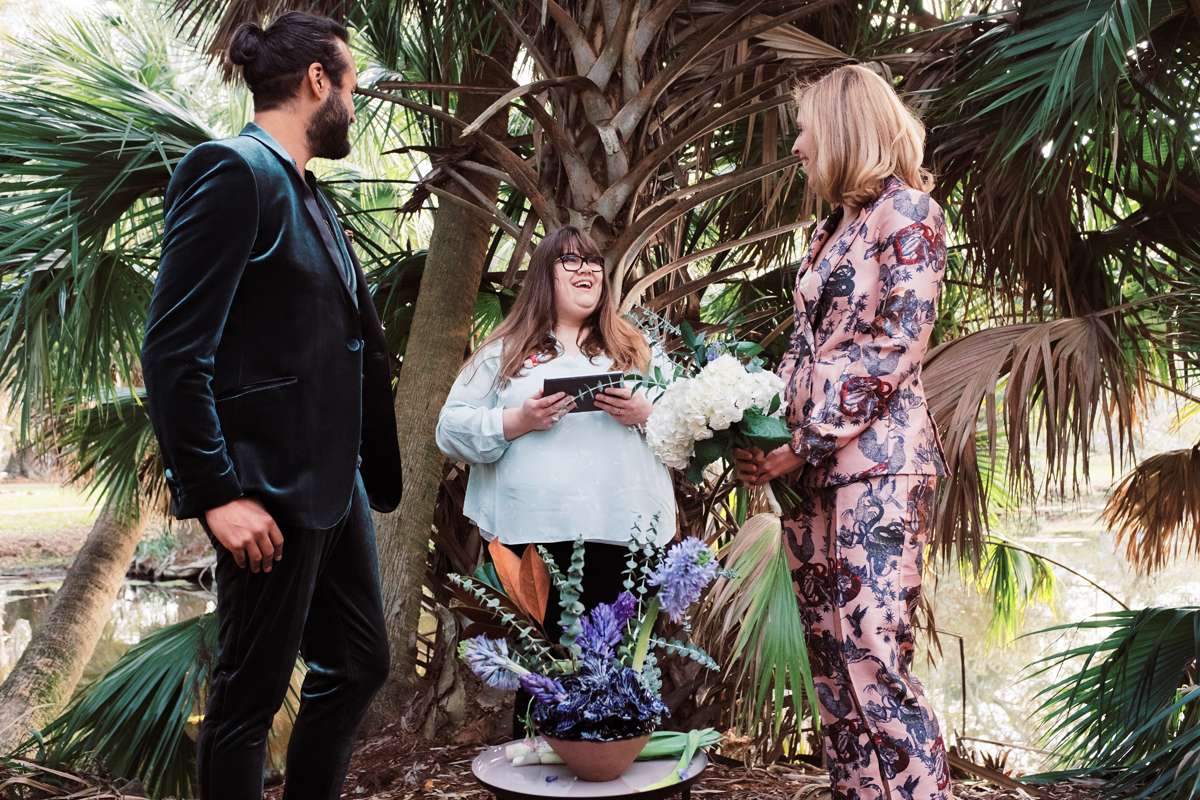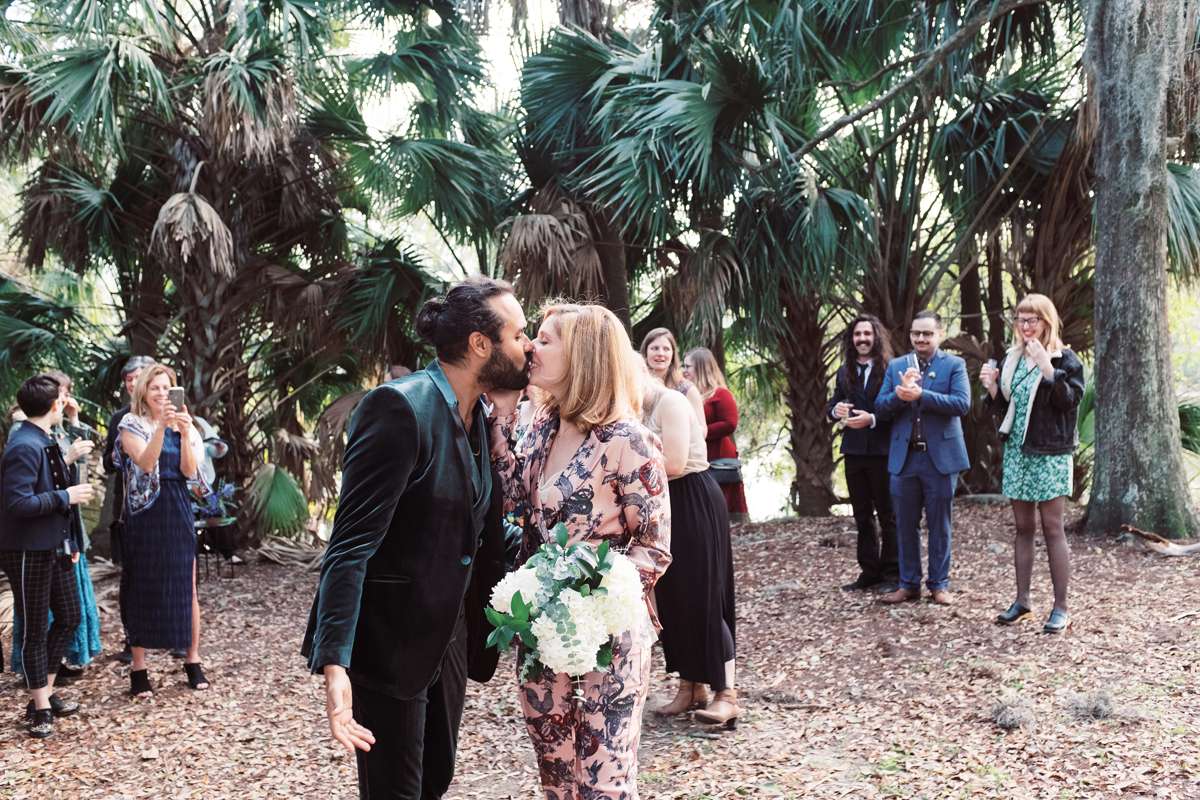 Continue reading