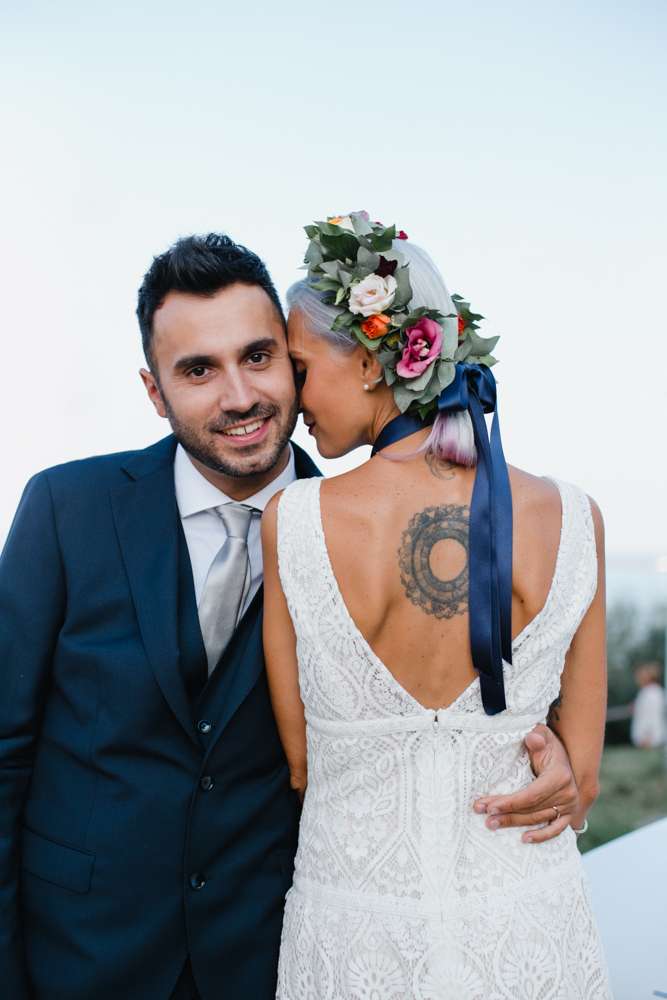 Eleonora and Michele's wedding day was boho chic to the max. They mixed fun vintage-inspired details with more traditional Italian elements for a knock-out day to remember!
"Our wedding was a total colour explosion," Eleonora says, "so totally different from traditional weddings that are very white  and classic. Everything was very natural and spontaneous, with real happiness as a family party."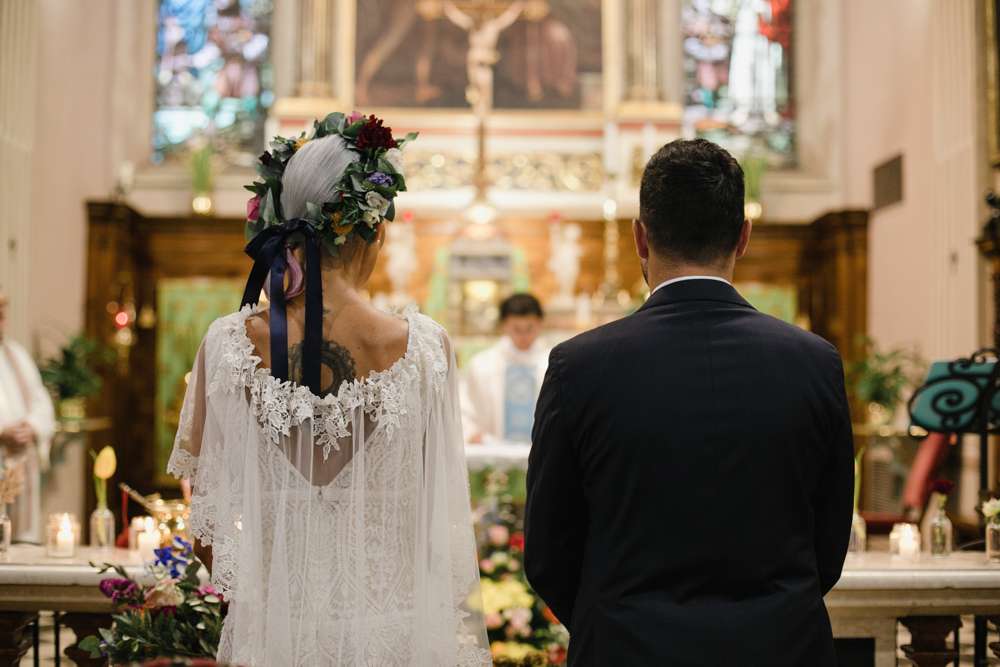 They had a traditional ceremony at Madonna di Valverde Sanctuary, which they decorated with candles and single-stemmed jarred flowers in bright colours. Eleonora's statement flower crown was in a similarly bold colour palette over her beautiful blue-toned hair and added a playful element to her stunning vintage-inspired dress from Atelier Dorio.