If I'm being 100% truthful, I've been a little bit over styled wedding shoots for a while now. Some of you might have noticed that I share less and less of them on my site these days. In the most part it's actually because I simply have too many awesome weddings I want to share instead (yay!) but in others its because there really are a lot of boring shoots being produced. Harsh but true!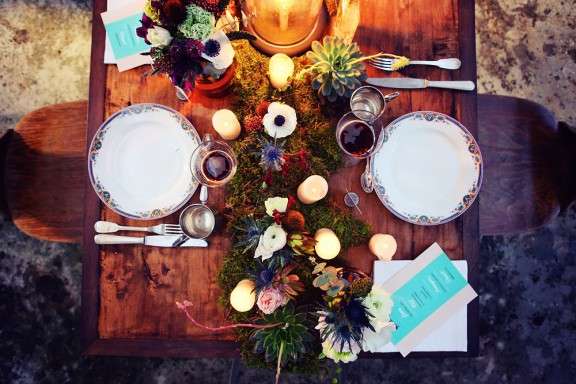 No such words can be uttered about this steampunk-y boho-y shoot that was sent to me recently though. Warehouses! Coloured smoke bombs! Hipster models! Rad ink! Rainbows! A skateboarding bride!
There's so much good stuff in here I almost don't know where to begin.