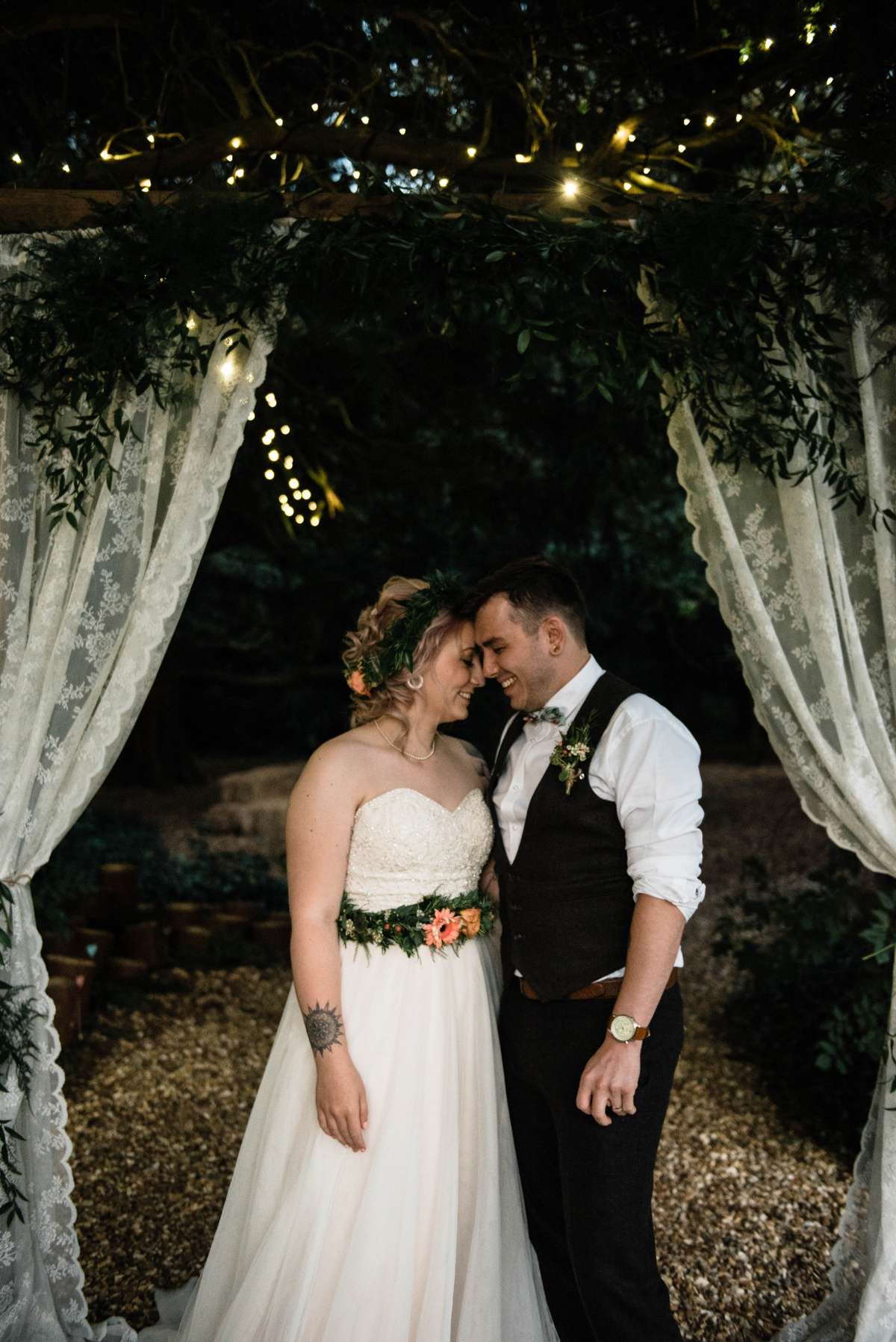 Sarah and Scott's September wedding was originally meant to be held completely outside in a beautiful hollow in the trees at Hirst Priory, amidst beautiful lighting and hay bails for everyone to sit on. However, thanks to the UK weather and its mischief, they had to rethink and bring the outdoors in for much of it, including the arch! But then check out those moody skies and try and tell me you don't love them. Do not fear the rain, people. It can never bring a good wedding day down.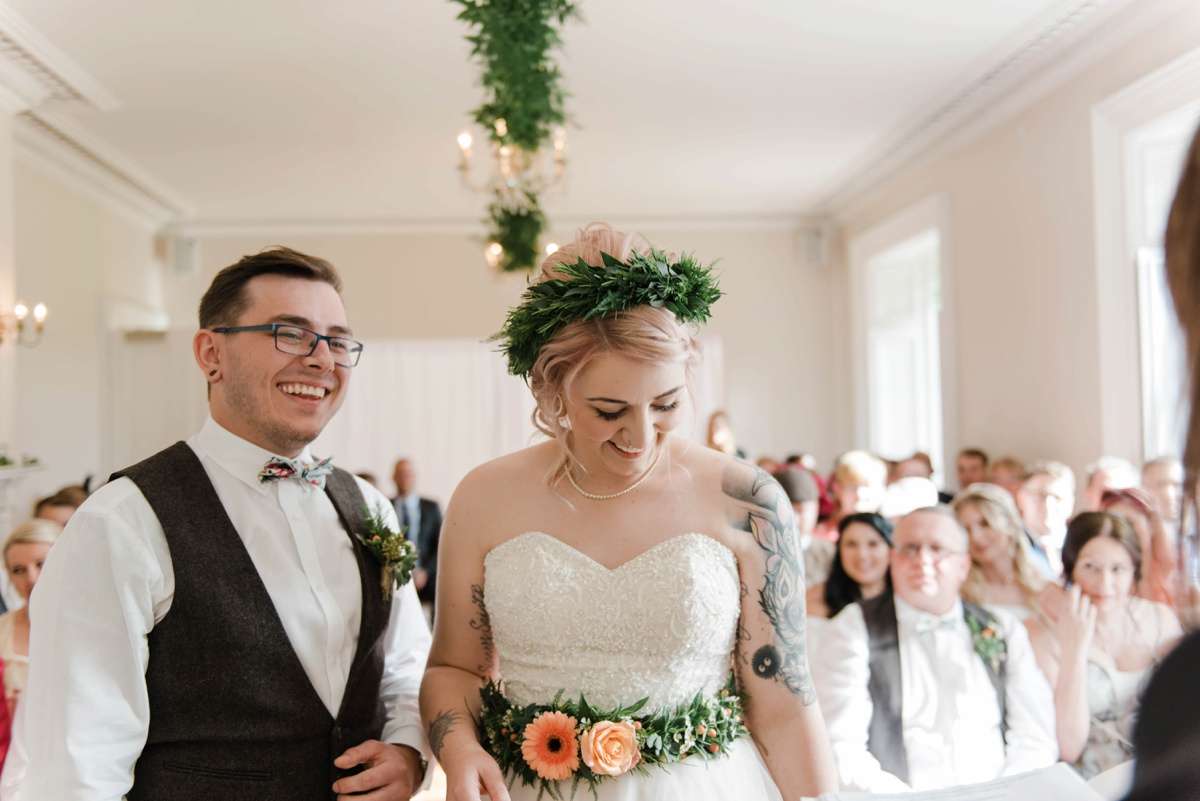 You also have to admire this couple's gung-ho attitude towards the budget. Sarah told us, "We didn't have one! We decided from the beginning that we would do everything the way we wanted to without worrying about the cost. We wanted beautiful quality and that is 100% what we got!" When we asked was there anything they really saved money on, the reply was "No haha!! The biggest expense of our day, apart from the venue and two dresses, were our flowers because I wanted (needed!!) so many, and let's face it they were so beautiful!" Yes, girl!!
Sarah, who got much of her inspiration from Pinterest, described their vibe as "Botanically rustic with a sparkly twist", and their day really was all about the florals with her flower belt, flower crown and amazing bouquets.