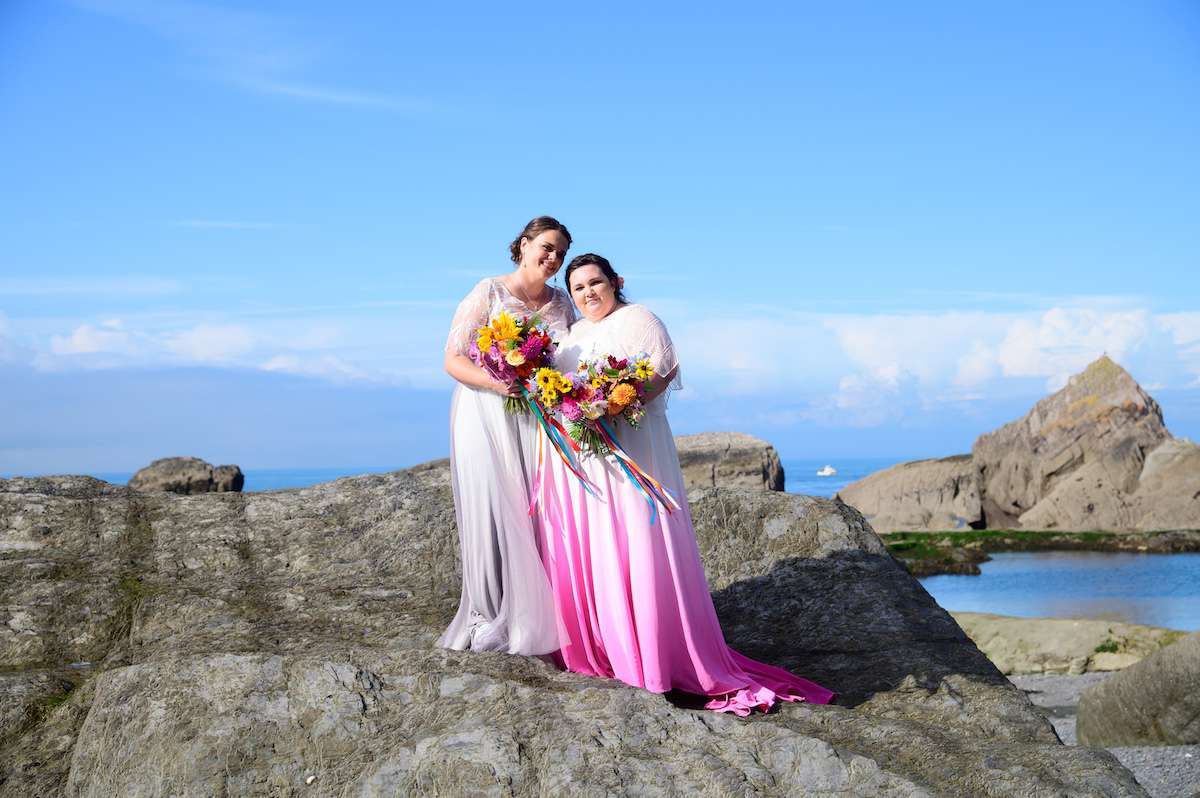 Renting one big property for their guests to stay in, Sam and Lydia made a week of it, taking plenty of time to celebrate their wedding with all the people they loved. They wanted all their guests to feel comfortable, even if they were attending alone, so gave plenty of time for relaxed pre-wedding mingling.
Lydia told us, "We had a pre-wedding mixer with drinks and food so everyone had a chance to break the ice before the big day, because there is nothing worse than awkward small talk! This gave our guests the chance to meet each other so they weren't feeling lonely when the canapes emerged!"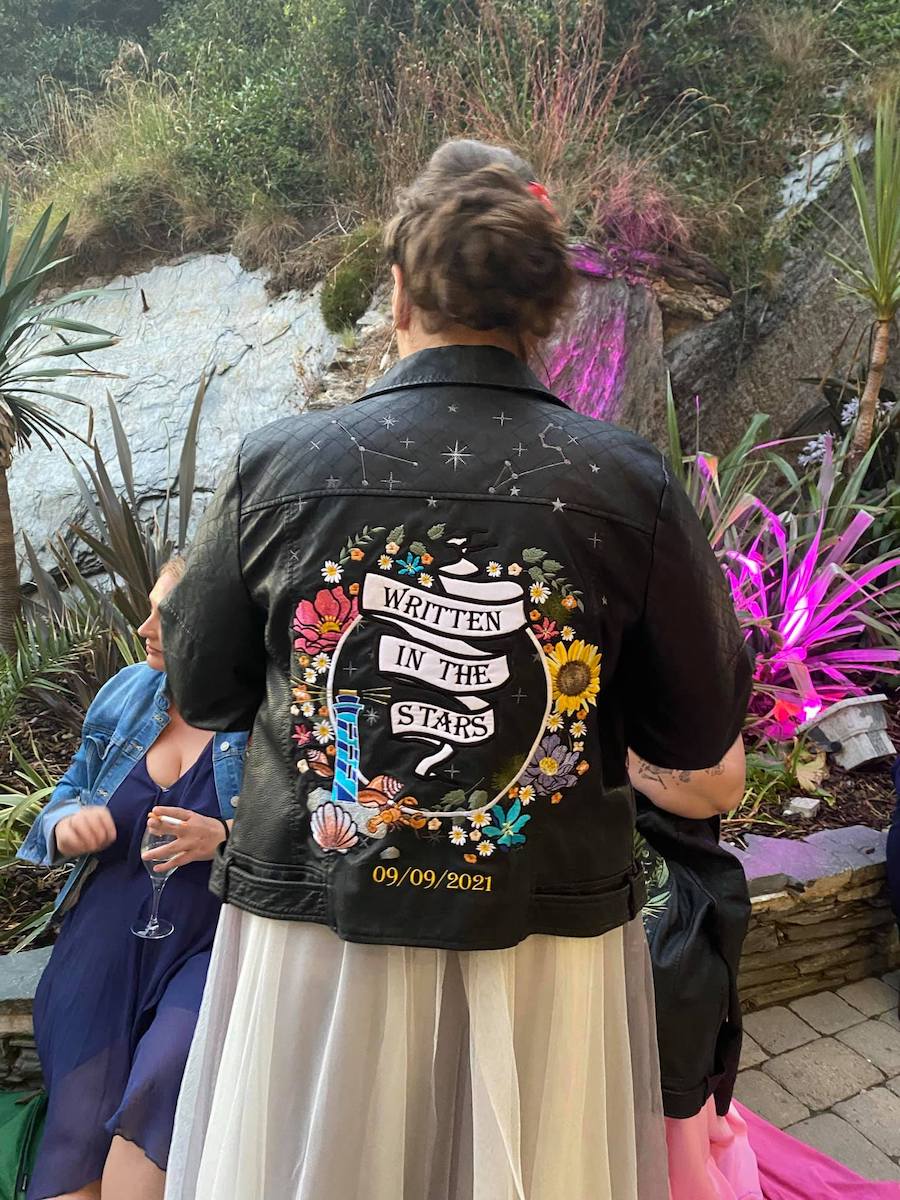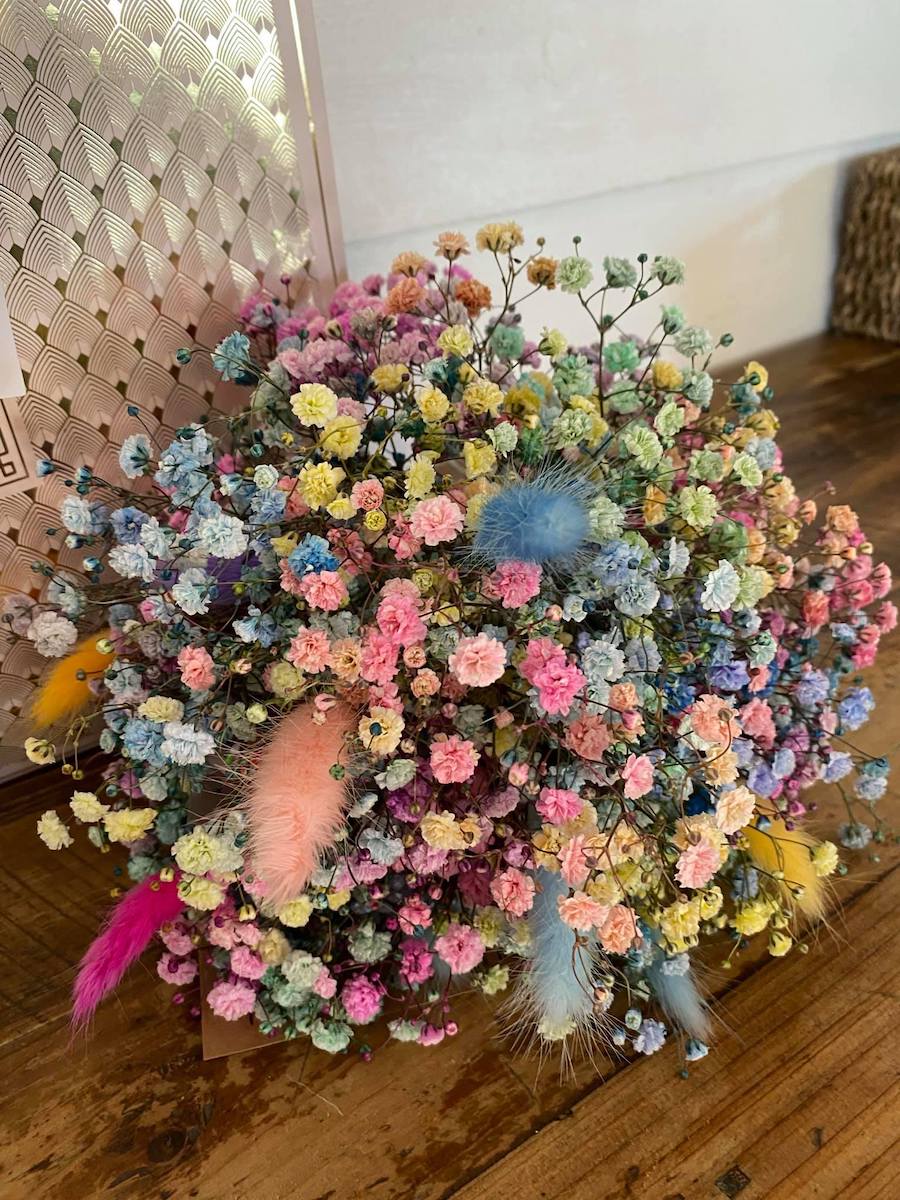 They truly stamped their own mark on their day, however the couple met their fair share of challenges. Lydia explained, "Literally every single person assumed we were marrying men – no, she isn't my bridesmaid, friend or sister, she is my future wife!"
The couple walked down the aisle in one long procession so neither was waiting for the other at the end, and their spaniels led the bridal party before them. They chose Electric String Orchestra's One Day Like This for the bridal party, and Westlife's Hello My Love for themselves, walking with their dads.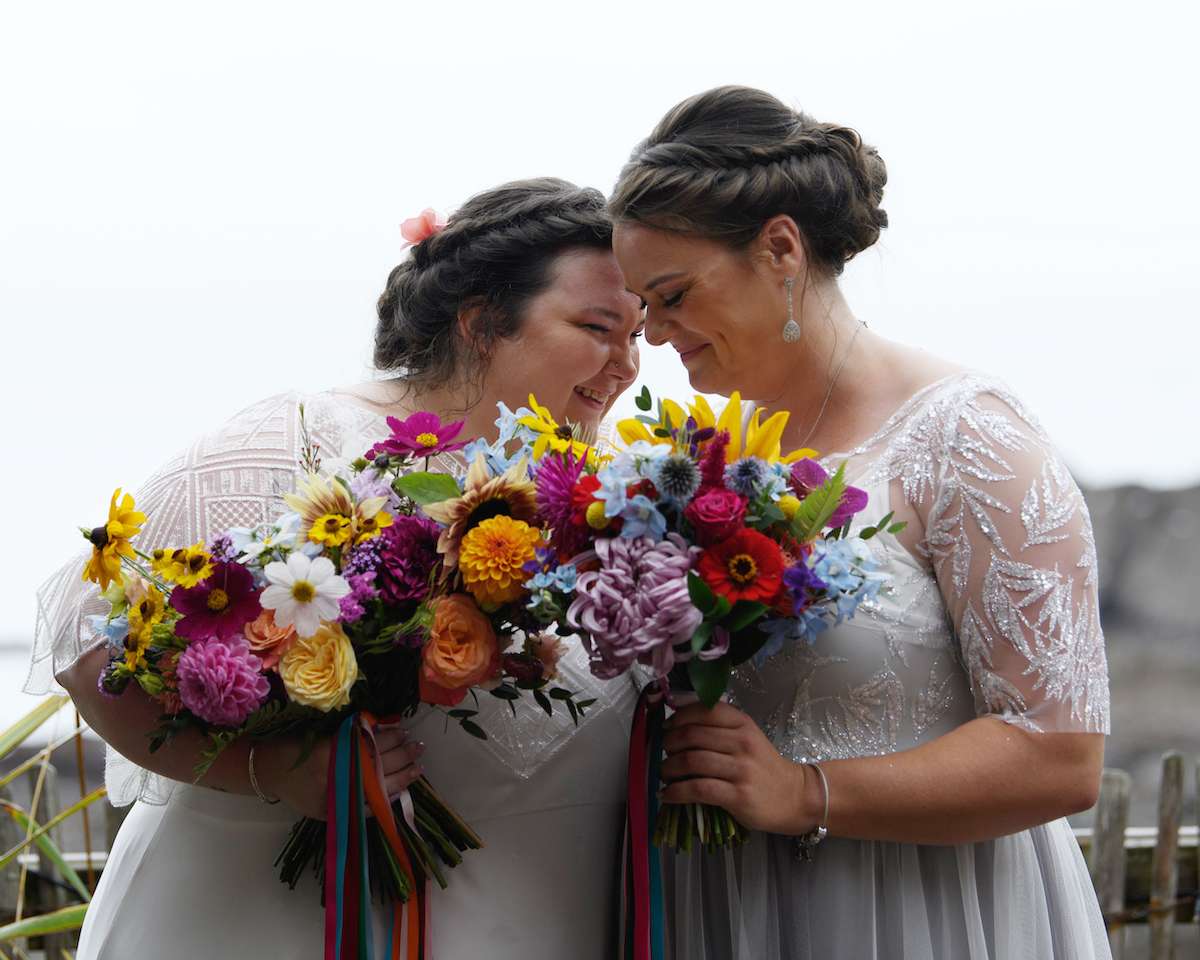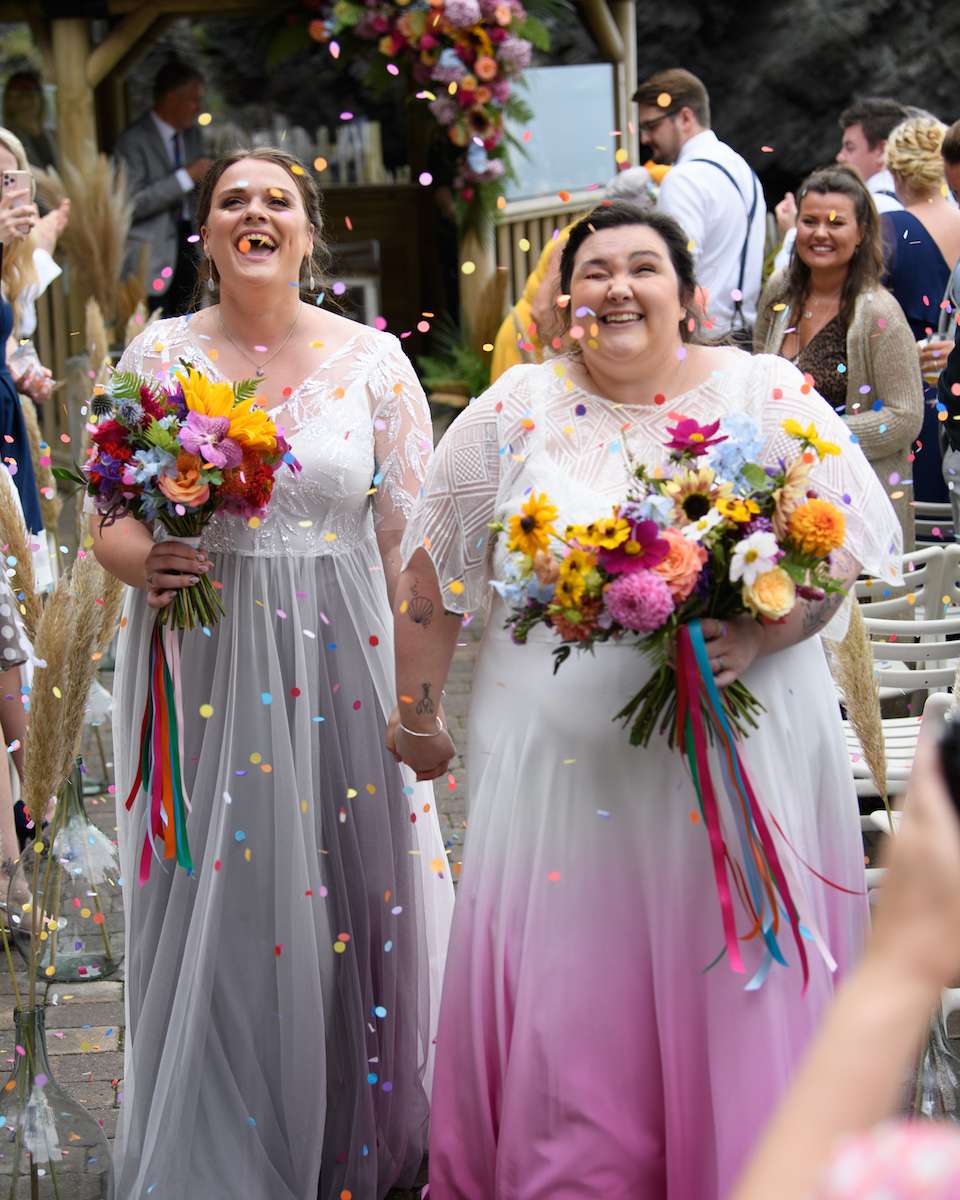 Continue reading