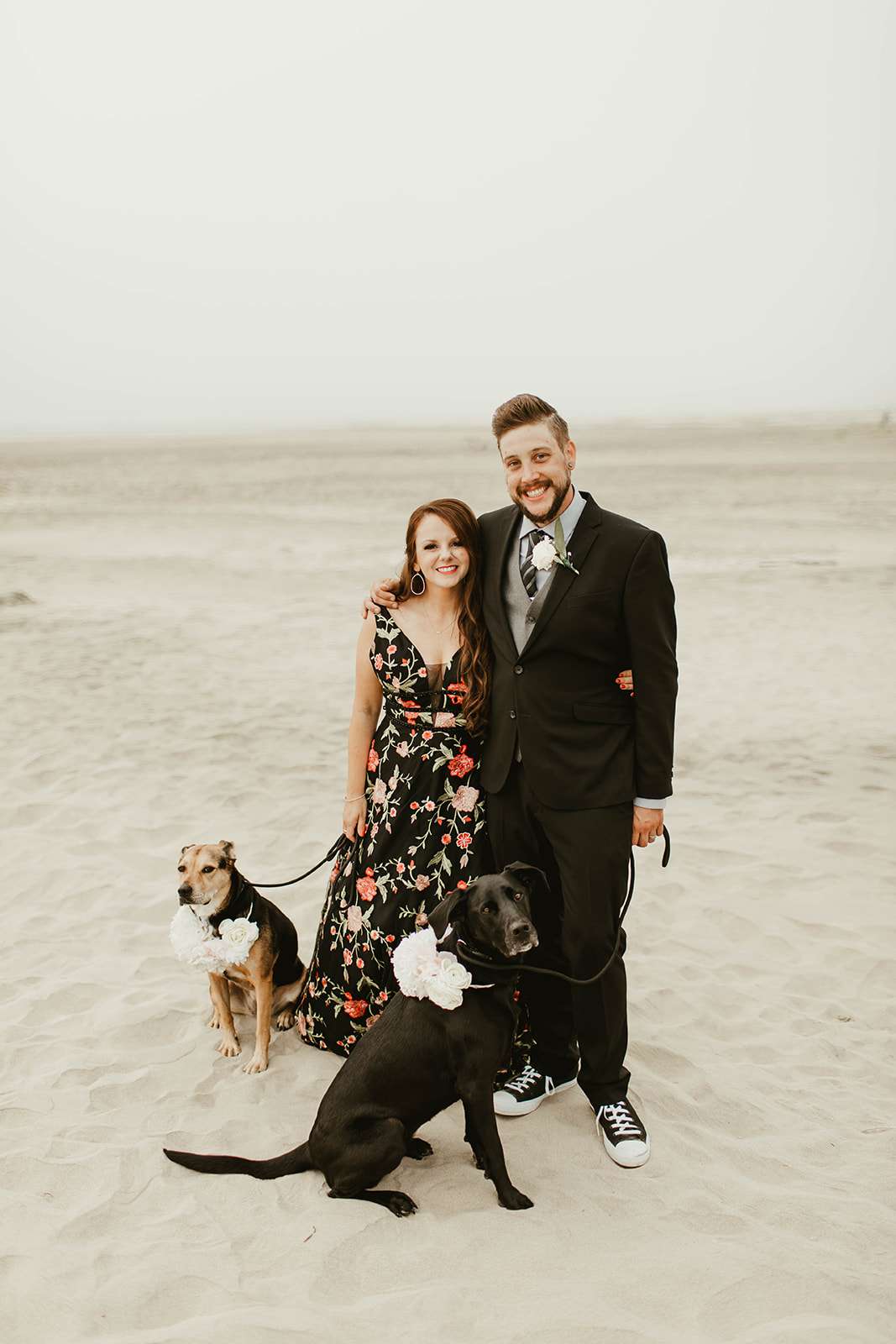 Bentley and Lizzi are the perfect example of how doing your wedding, your way means your day will turn out amazingly! They ditched loads of the traditional elements that they didn't identify with or feel were important, and instead had a super relaxed ceremony at a family cabin on the coast, with celebrations on the beach.
Lizzi grew up going to her grandpa's cabin on the coast of Oregon every summer. "I have so many amazing memories there, we just wanted to create one more magical moment with our closest family and friends," she explains.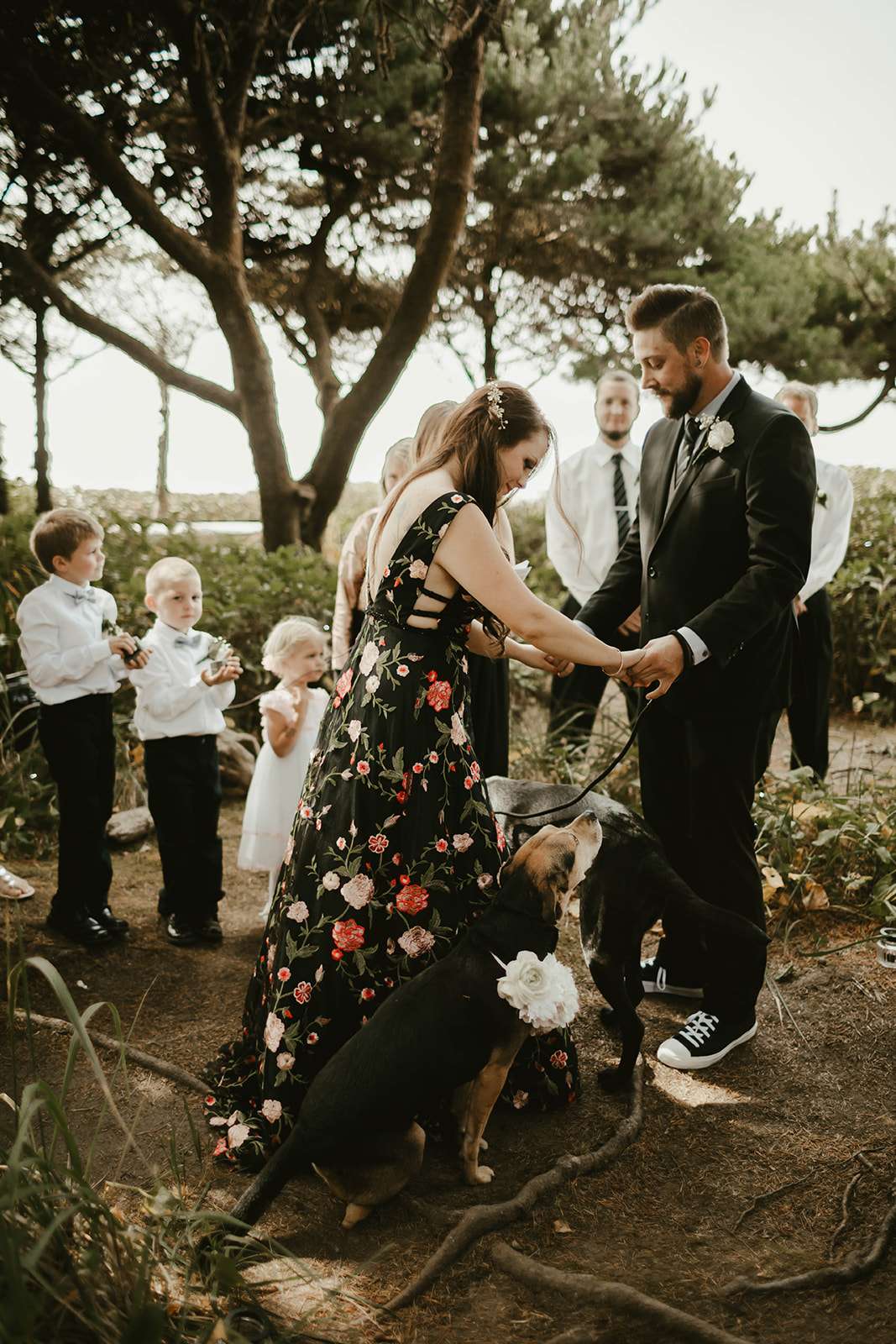 The couple wrote their own vows for their ceremony, which their maid of honour Mary officiated. The ceremony was held in the 'garden of weed-en' – so-called because her grandfather took over the entire plot of land covered in weeds and made it into a little heaven on earth! "We had everyone we loved surrounding us (literally, they were in a circle around us) and we were able to bring our dogs – it was truly magical," Lizzi says.