Hi Kat,
I have a question about wedding dresses and I am super curious if you could help me out. My friend is getting married and she is having a really difficult time finding a dress. I mentioned to her how frustrated I would be if I were her because it feels like 95% of wedding gowns are "tube top" style. I find this incredibly weird considering MOST of my girlfriends hate their arms, yet all of them ended up wearing a tube top dress for their wedding. My friend flipped out (in a good way) when I said that because she said that is exactly the problem she is running into.
My question is….do you know of ANYYYYY websites/blogs/companies that sell UNIQUE, FUN DRESSES THAT are short, long, medium length, has sleeves, off the shoulder style………….JUST DIFFERENT! I feel like if I can help her find the perfect dress then the universe will be friendly to me when it's my turn….and helping her is SO MUCH FUN 🙂
Love,
Deanna
I get emails like Deanna's all the time to this week I thought I'd tackle the problem head on and share some of my favourite non-traditional wedding dress companies with you all. I have to apologise in advance that I've gone a little over the top here…I enjoyed fantasy wedding dress shopping a little too much!
Fur Coat No Knickers (UK)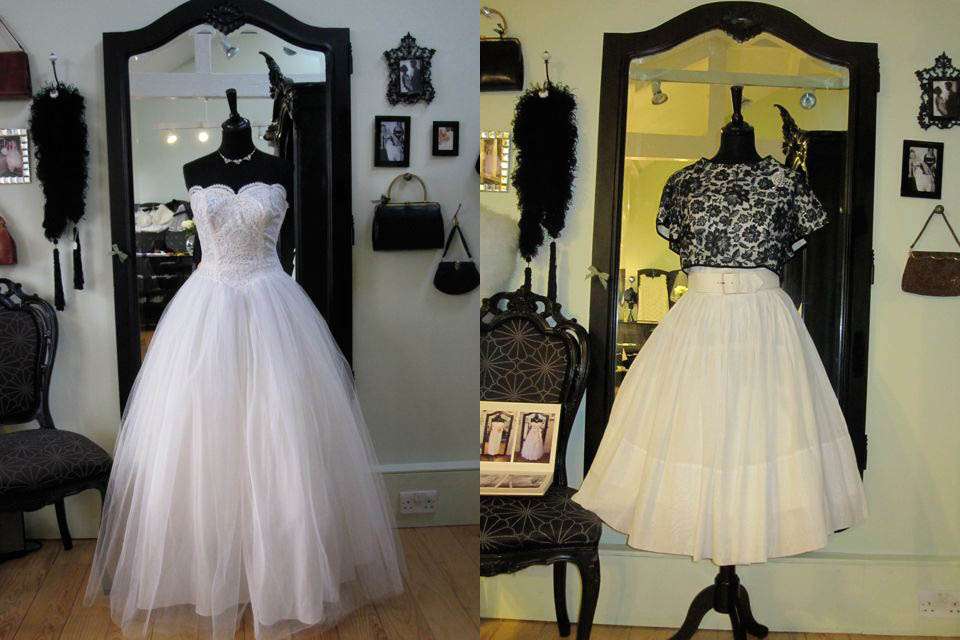 Based just off Carnaby St, London, Fur Coat No Knickers is my 'go-to' shop for all things gorgeous and vintage. Dresses are one-off vintage piece and Emma & Laura will customise each gown to your requirements, including adding or altering straps/necklines. Check me out in one of their dresses here and here!
You can see more of Fur Coat No Knickers on the blog here
Jacqueline Byrne (UK)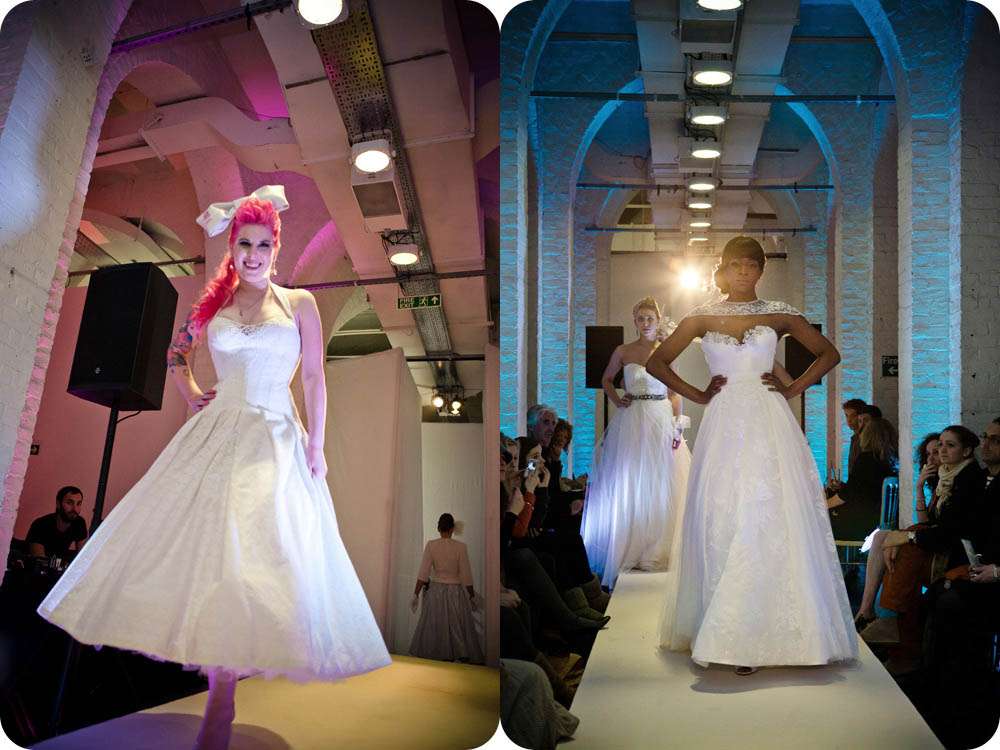 Photography Credit: Shell de Mar Photography
I fell in love with Jacqueline's designs when I was lucky enough to wear one down the catwalk at the Luella's Boudoir Wedding Fair. Based in Islington, North London, Jacqueline's gowns can be custom made to your exact requirements.
Unique Vintage (US & Online)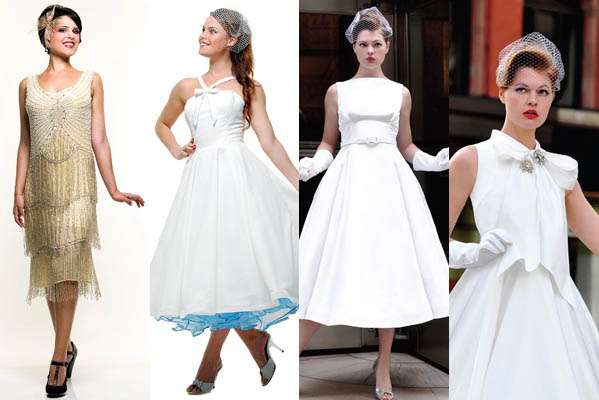 Unique Vintage have a vast selection of both authentic vintage and vintage-inspired wedding dresses to suit every budget. Prices start from just $68!
You can see more on Unique Vintage on my blog right here.
Vivien of Holloway (UK & Online)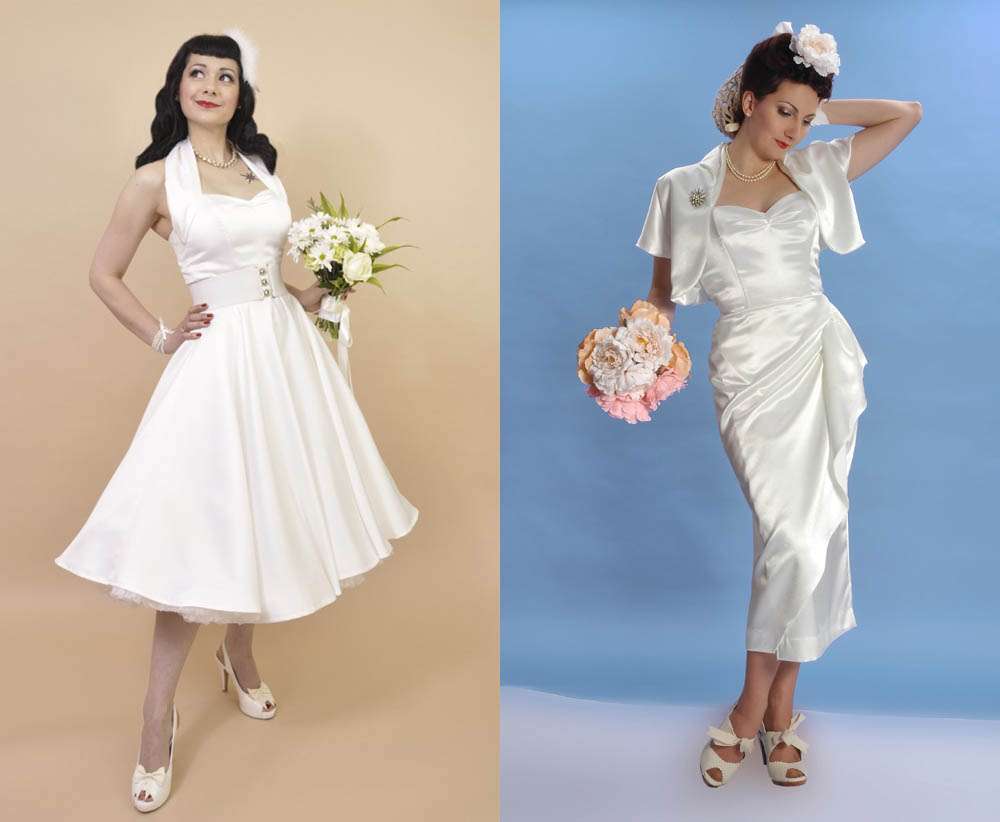 Based in Holloway, North London but doing a roaring trade online, Vivien of Holloway offer vintage-style dresses at fantastic prices. Their iconic 50's halterneck swing dress is always popular with Rock n Roll Brides! each style comes in a huge variety of fabrics and colours and the prices are unbelievably affordable!
You can see more Vivien of Holloway dresses on the blog here.
AriaDress (US & Online)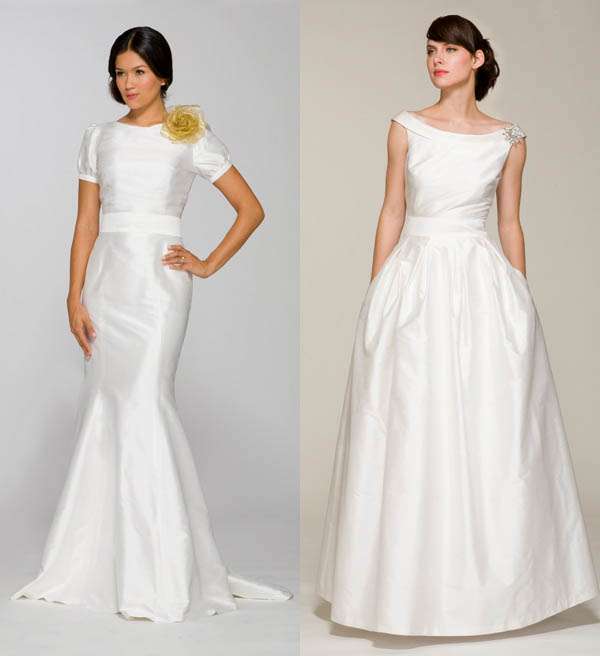 Prices for these beautiful bespoke gowns start from just $500. The quality and design is superb…and I would know, I've got one of my own!
You can see more of AriaDress on the blog here.
Knot Couture (Online)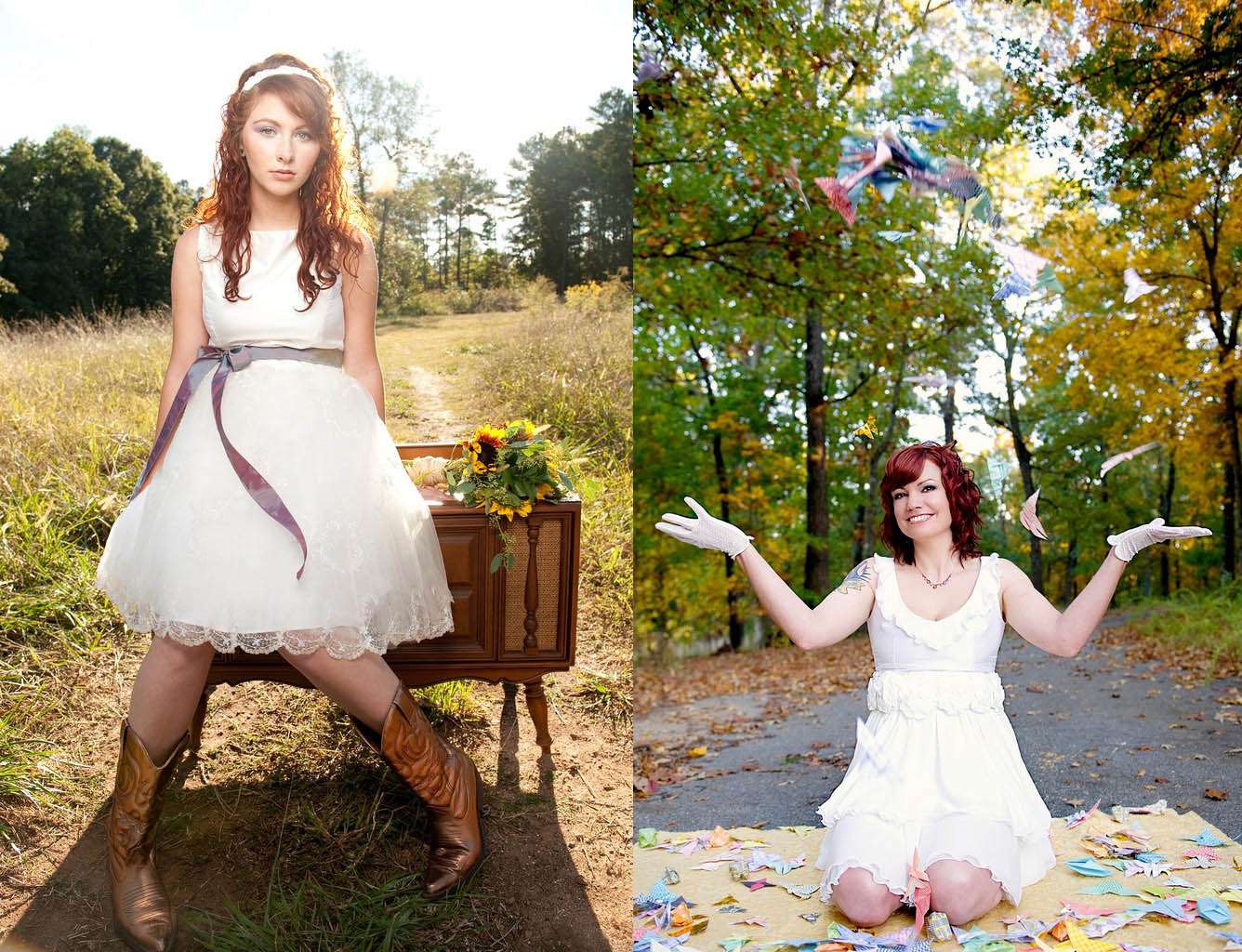 Based in Atlanta, but selling their dresses online, Knot Couture pride themselves on beautifully crafted dresses that are perfect for the alternative bride.
You can see more of Knot Couture on the blog here.