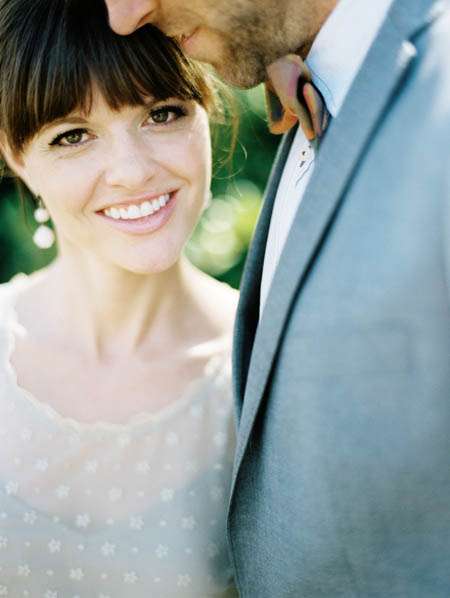 Check out couple number 2 in today's bumper Film is Not Dead feature – Braedon & Lindsay.
Lindsay is wearing a vintage dress and a brooch (worn in her hair) from Long Beach Flea Market which came to the grand total of less than $30 together!
Braedon is wearing a  J. Lindeberg suit, a shirt from Trovata and a vintage bowtie.
Don't forget to stop by again later for our 3rd and final couple.