Lauren (from Fife in Scotland) and Matt met while Lauren was solo travelling in the USA in 2015 – they met in New York and bonded over music, live shows and wine on a Brooklyn brownstone rooftop overlooking the Manhattan skyline. They stayed in touch, talking everyday, after that and their love blossomed. He even sold his car to visit Scotland to meet her family and friends!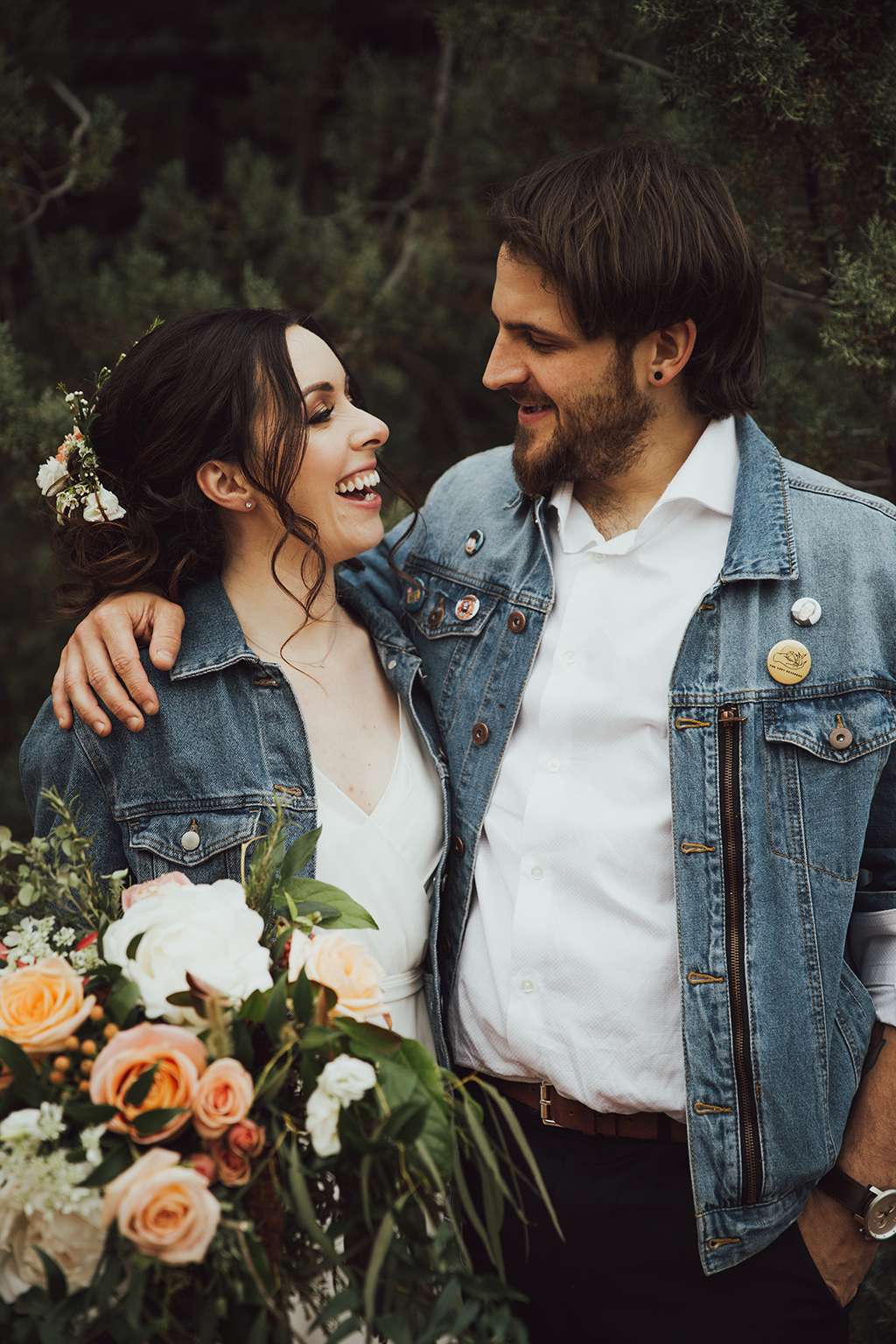 After doing long distance for a while. flying back and forth and having epic road trip adventures in both countries, Lauren was lucky enough to get a work visa and move to Philadelphia with her company for a year. In 2017, Matt proposed at the top of a mountain on one of their many road trips, and Lauren made the move to Brooklyn to be with him full time.
With their love of travel, it made perfect sense for them to elope – and get married at the top of another mountain – this time in Sedona, Arizona. They finished off with another road trip down the West Coast – catching places like Vegas, Bryce Canyon, LA and San Diego.