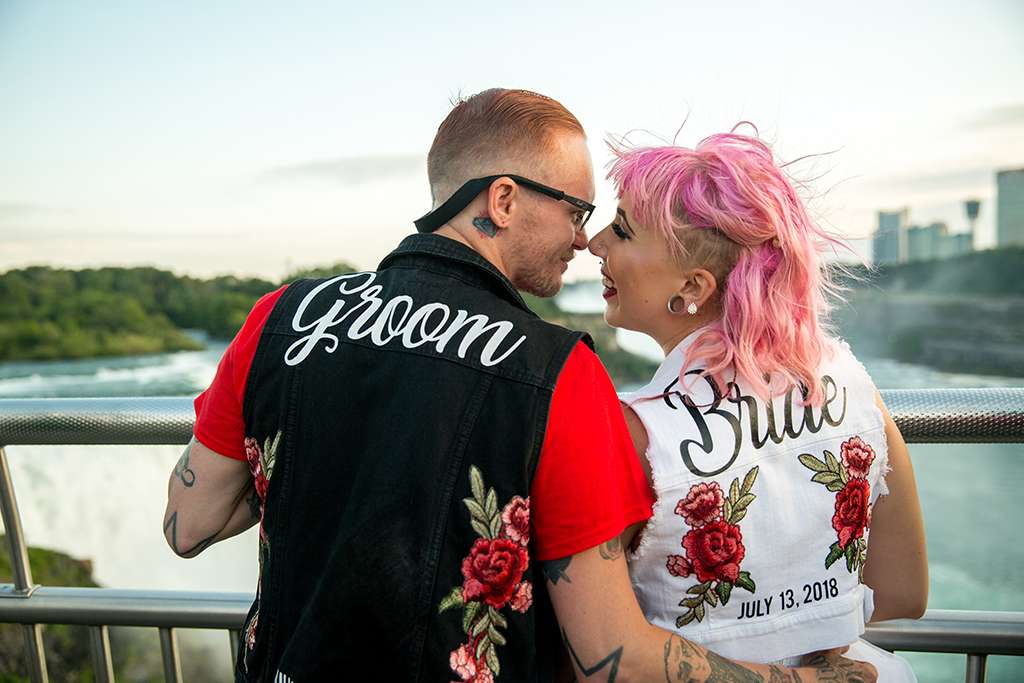 Marc and Sam met when he was the local pizza delivery guy and she was 'the girl with a pizza addiction' – no wonder it was basically love at first sight – who doesn't love the guy who brings them pizza?!
Their wedding was inspired by an episode in The Office – the one where Jim and Pam run off from their big ceremony to exchange vows in a simple, small ceremony on the Maid of the Mist, because they just couldn't wait for their planned reception date in 2020. So that's exactly what they did!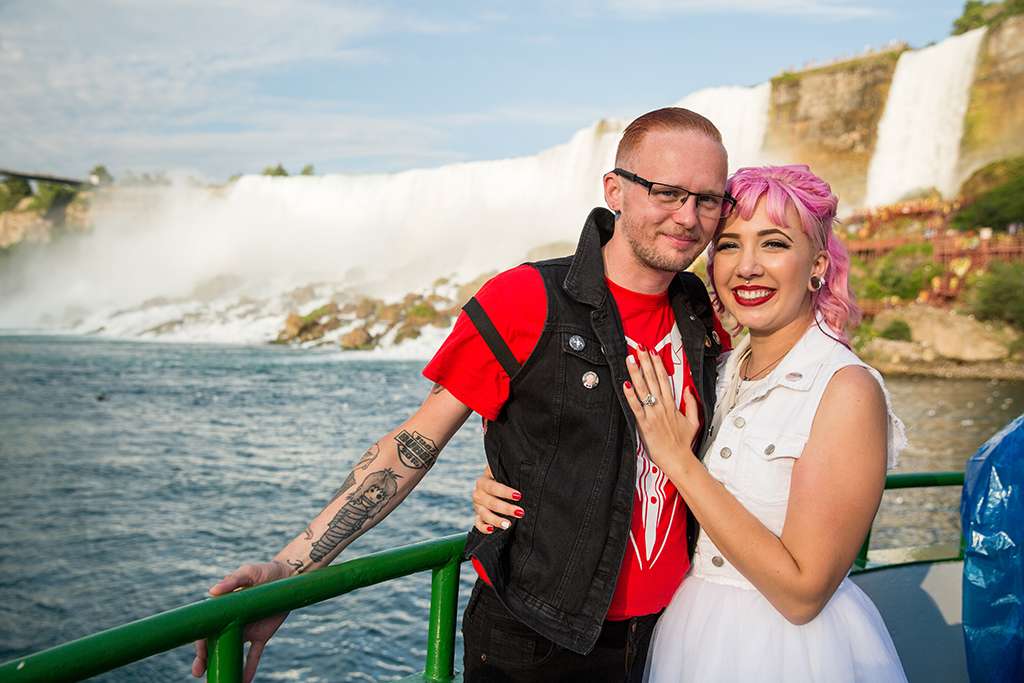 As the Maid of the Mist at Niagara Falls is a public attraction that can't be reserved for a private party, they bought their tickets like everyone else that day and stood in line with their guests, photographer and their officiant and hoped for the best regarding which position they'd manage to bag. "We hurried to the back of the boat (and I only had to shoulder check one person out of the way!) where our friends and family made a semicircle around us. For being in such an open, public place, we felt so secluded and intimate being surrounded by our loved ones. It's pretty funny though that the majority of 'guests' in attendance were completely by chance!" laughed Sam.