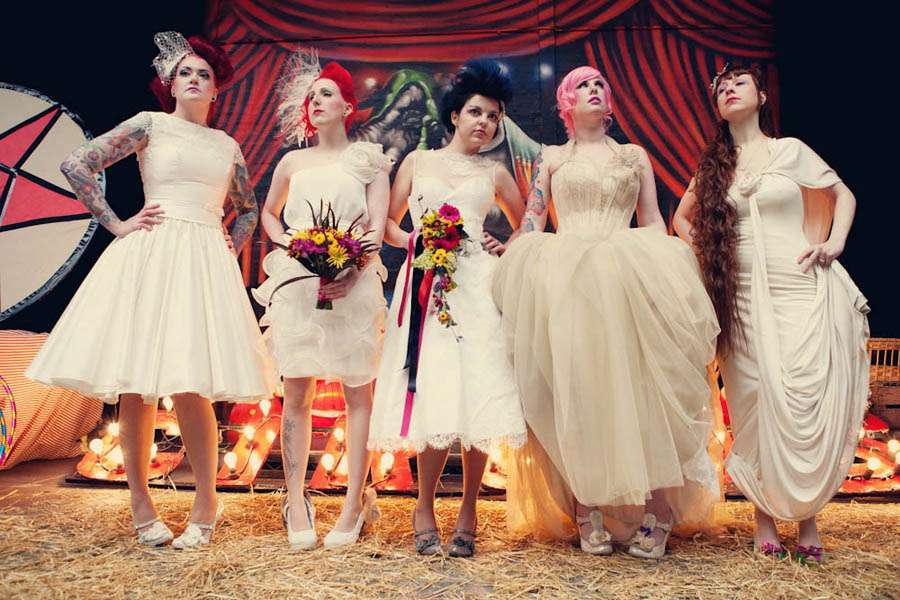 Rock n Roll Bride, a little haven of kick ass weddingness in a cookie-cutter, pastel and often puke-worthy wedding world. You've likely all seen this mantra, it sits proudly on the front page of this website and quickly sums up what this place is about, with articles ranging from rainbow petticoats to New York steampunk.
Being anti-cookie-cutter has proven to be a very successful strategy for Kat and this little blog but you might not realise how picking up some of these ideologies can help keep your business fresh and competitive ahead of the competition.
Here's the lesson, the moral if you will. In fact, you don't need to read the rest of this article if you properly comprehend this sentence: Don't just think differently about weddings, think differently about everything.
Still here? Great! Strap in tight, we're off to ancient Rome. The Romans were an interesting bunch of people. Famous for their military, politics, legal system, language, technology and of course those natty robes. Their legacy reaches all the way to modern Hollywood thanks to Roman numerals which are still in use to indicate copyright dates. It is these peculiar letter-numbers which I want to draw your attention to. Have you ever noticed anything unusual about them? I mean, aside from the fact that they're using letters to represent numbers. I think the most striking thing about Roman numerals is that there is no way to write zero. They just never thought of it. Naturally, they had words for 'nothing' and 'empty' and such like but in mathematical terms zero had simply not been invented. Invention of the number zero is generally credited to India sometime in the 9th century and it revolutionised the field of mathematics.
The point to this outlandish detour is to demonstrate that anybody, even those mighty ancient Romans, can be so indoctrinated into a school of thought that they overlook opportunities for innovation. And when you turn the microscope on the tiny world of weddings it can be positively difficult to find people thinking differently.