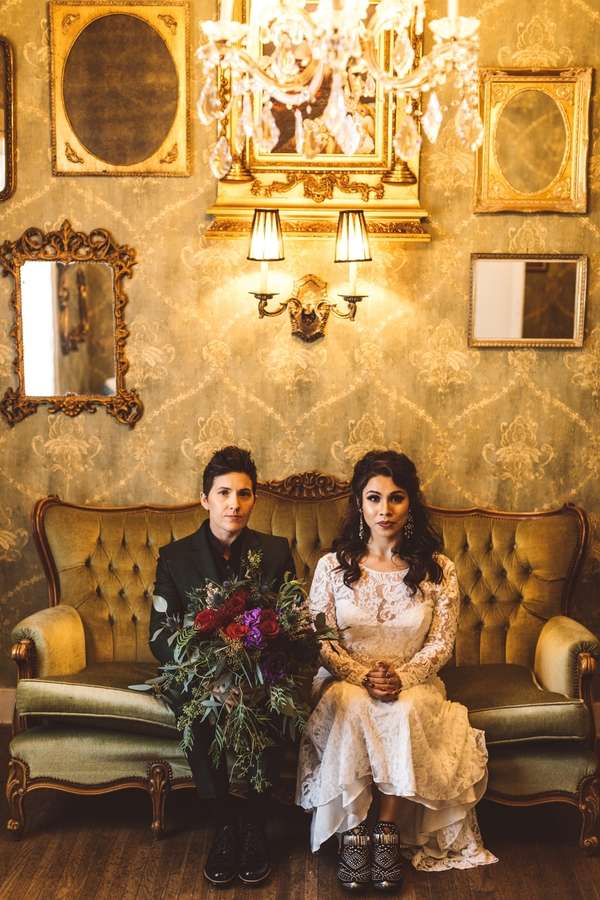 Brooke and Michelle's October wedding drew inspiration from Memento Mori, Phantom of the Opera, the Addams Family and Stevie Nicks – so you know it's going to be an absolute beauty. Their wedding showed a delightfully darker side to regal, and a more gothic side to the romantic.
Their day was breathtakingly beautiful aesthetically, but also heart-achingly beautiful emotionally, as Brooke explains, "Off the bat, being a gay wedding is to a degree, unique, though it won't be someday. For most guests it was their first gay wedding, and our short ceremony, including vows out of Kurt Cobain's journals, was about love, freedom and creating a safe space for all attending. We have friends and family from all walks of life and we wanted everyone to feel as comfortable and free as we did."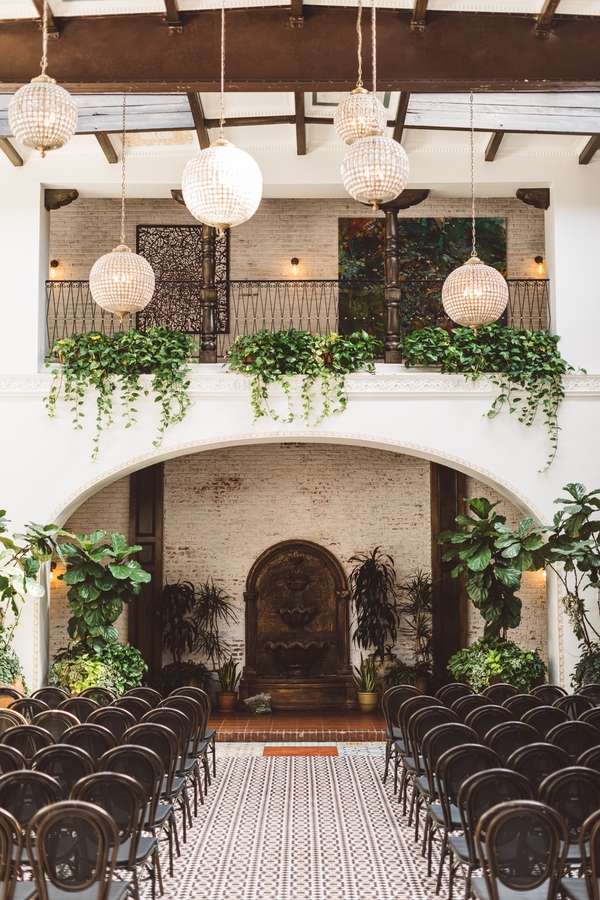 Brooke continues, "Our favourite part of the wedding was feeling so incredibly vulnerable and authentic in front of everyone. It was a very freeing feeling all that love and support and putting it all out there in front of people close to us." After they put a ring on and sealed it with a kiss, Brooke and Michelle walked down the aisle to Tears For Fears' Head Over Heels, as they're massive Donnie Darko fans.