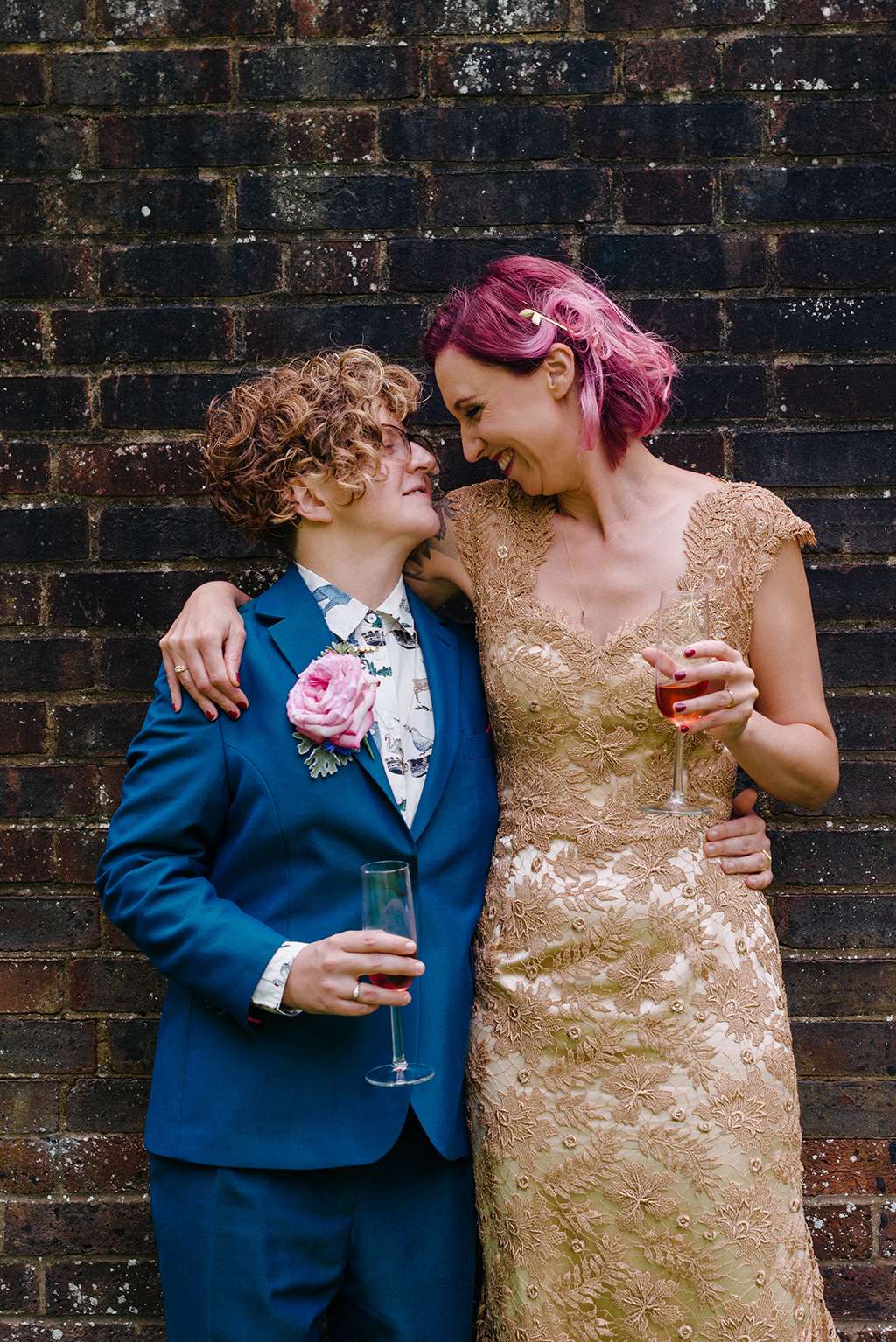 Collectively known as 'The Lucys' – Lucy K and Lucy J met in London at a Hercules and Love Affair gig through mutual friends. When it came to planning their September wedding, they touched on their shared interests; queer club nights, cabaret, vintage tea parties and pizza, to name but a few!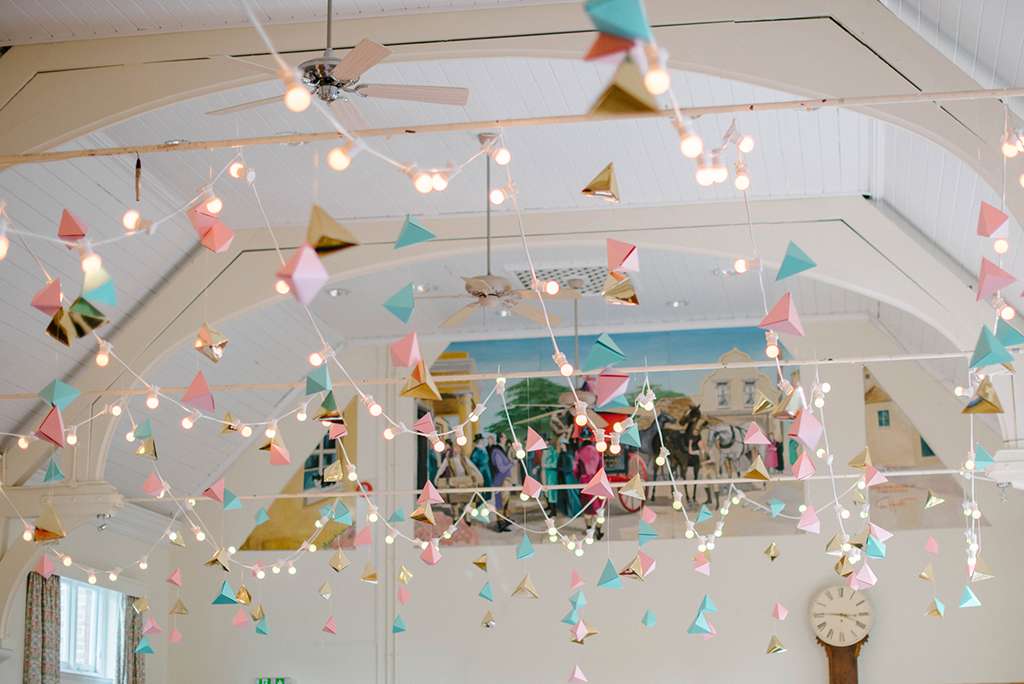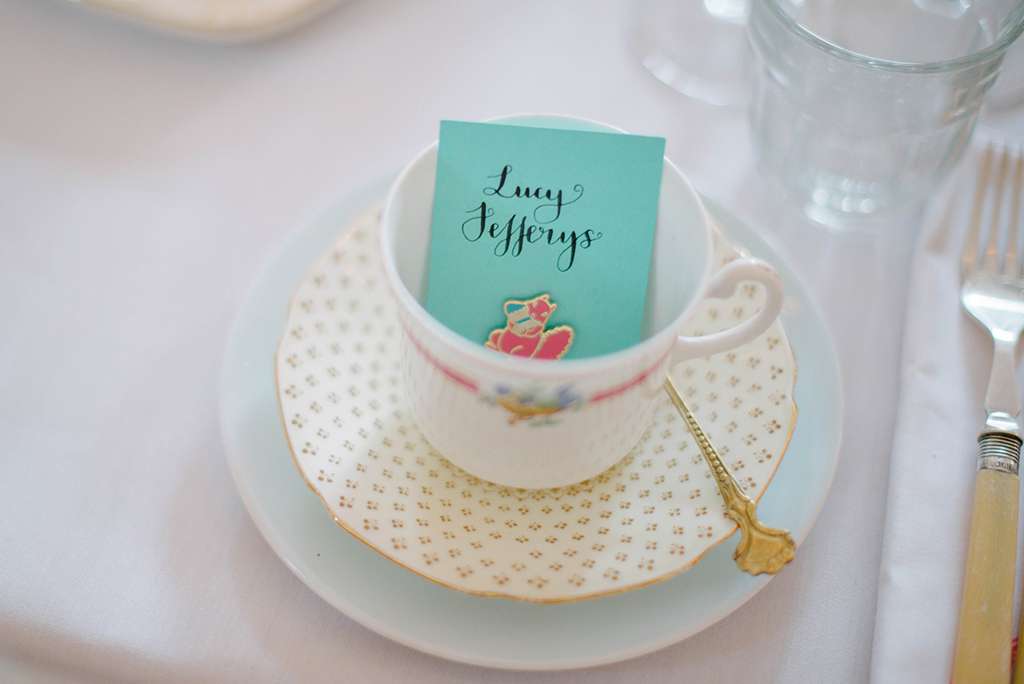 With a £15,000 budget, they had so much fun planning their wedding. "We always knew we weren't going to have a traditional wedding," explained Lucy K, "expressing our personalities and coming up with touches that were as individual as us was our favourite part. We just put things together that we liked, really, and didn't worry about what 'went' together. We planned the whole thing in just nine months, which was probably quite stressful for a DIY day – a year might've been better!"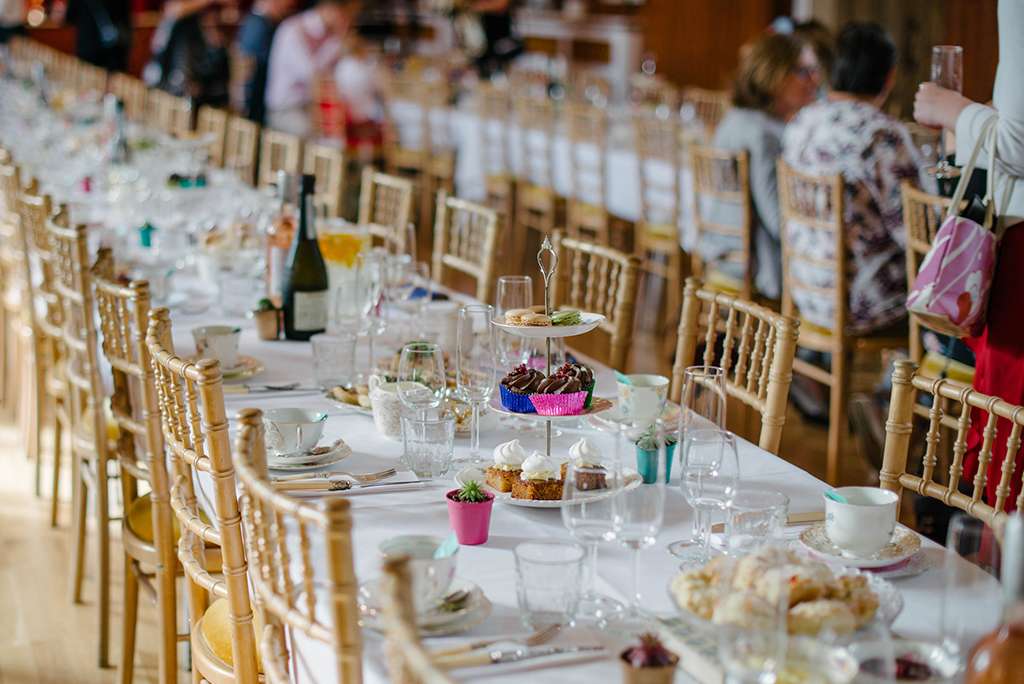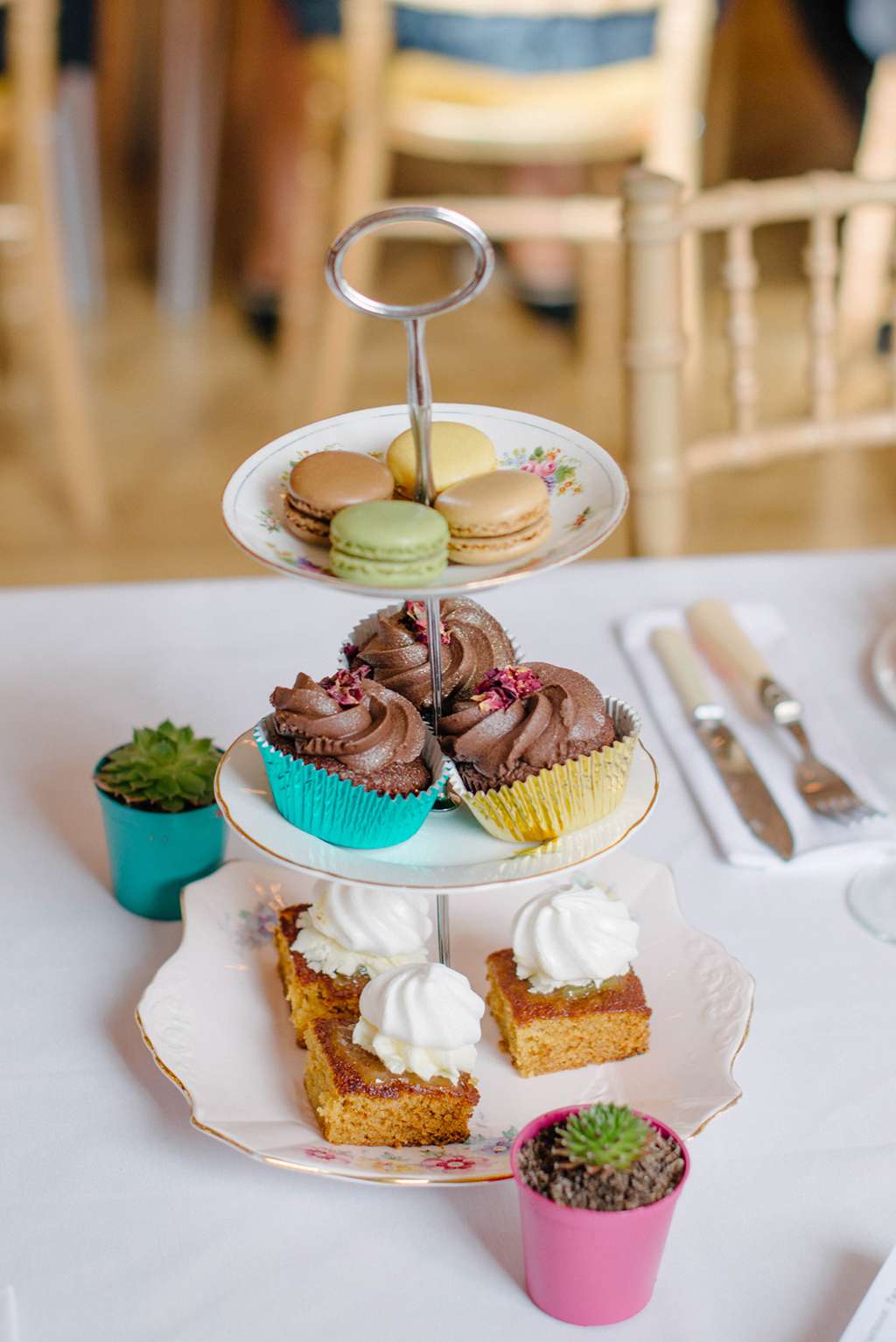 Married at Queens Hall in Cuckfield, Sussex, they had a legal ceremony upstairs in the chambers of the hall, which also houses the West Sussex Council Offices, with immediate family and two friends present. They then headed downstairs to 140 guests, walking down the aisle together to be married by a drag king! They exchanged rings designed by Lucy K's sister, read their vows, and sang When I'm 64 by The Beatles.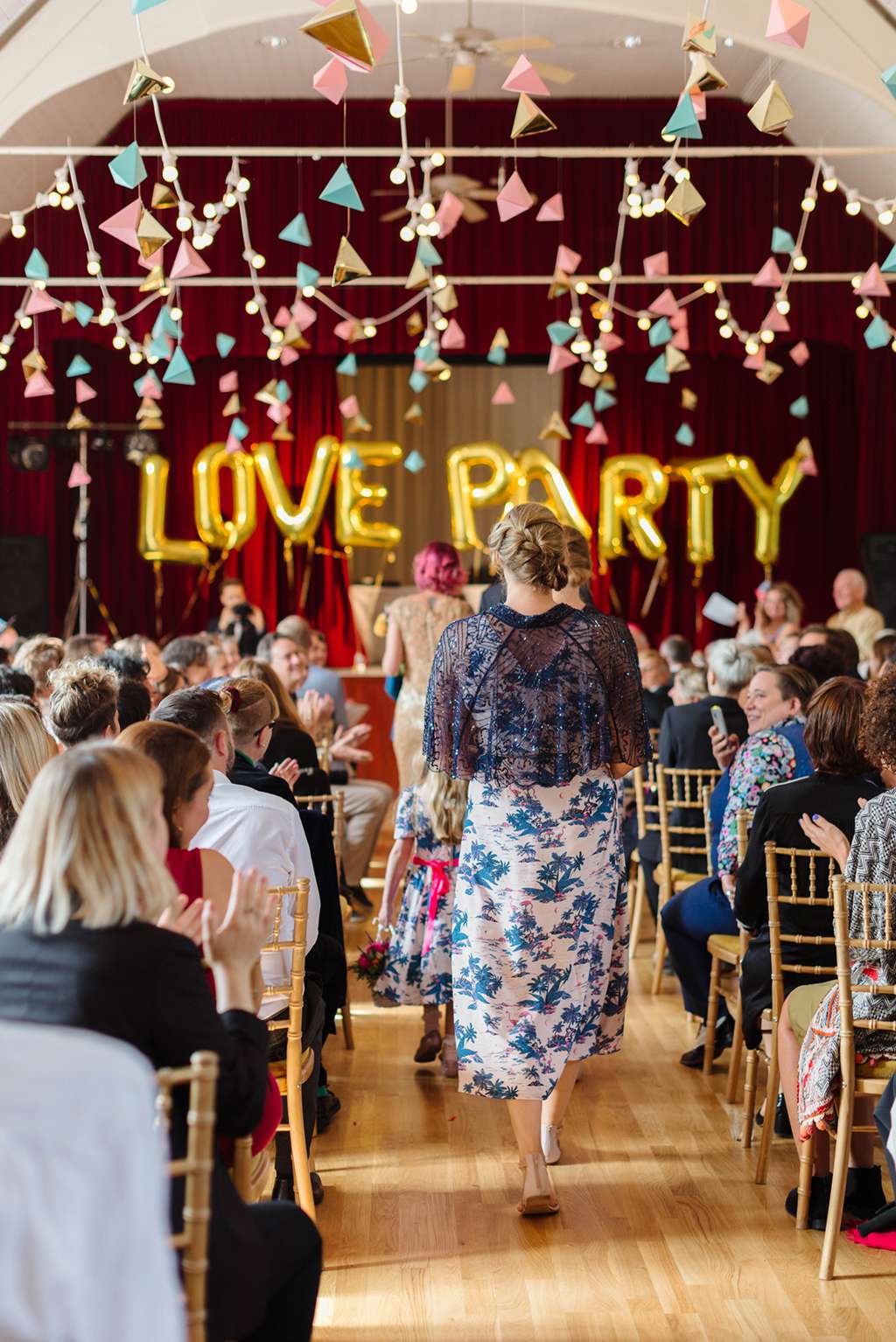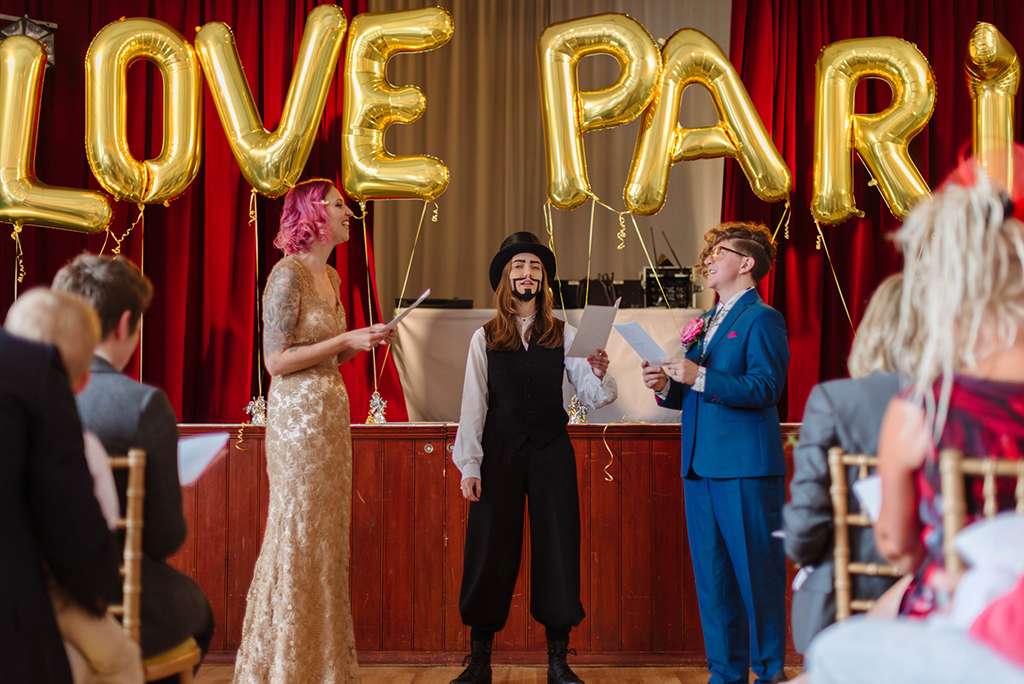 Their second ceremony ran into their reception; holding the two in a village hall was a lot cheaper than hiring a wedding venue and meant they could take their own booze in, too! They made savings by making a lot of their decorations themselves including geometric shapes which they hung with fairy lights from the roof. They also made the centrepieces from Scrabble tiles spelling out private jokes, light boxes and vintage trinkets. Lucy J made a pizza sign, keeping it a secret until the day before as a surprise for Lucy K. For catering, they had afternoon tea as a wedding breakfast and pizza (of course) for evening food, which, with 140 guests, was their biggest expense.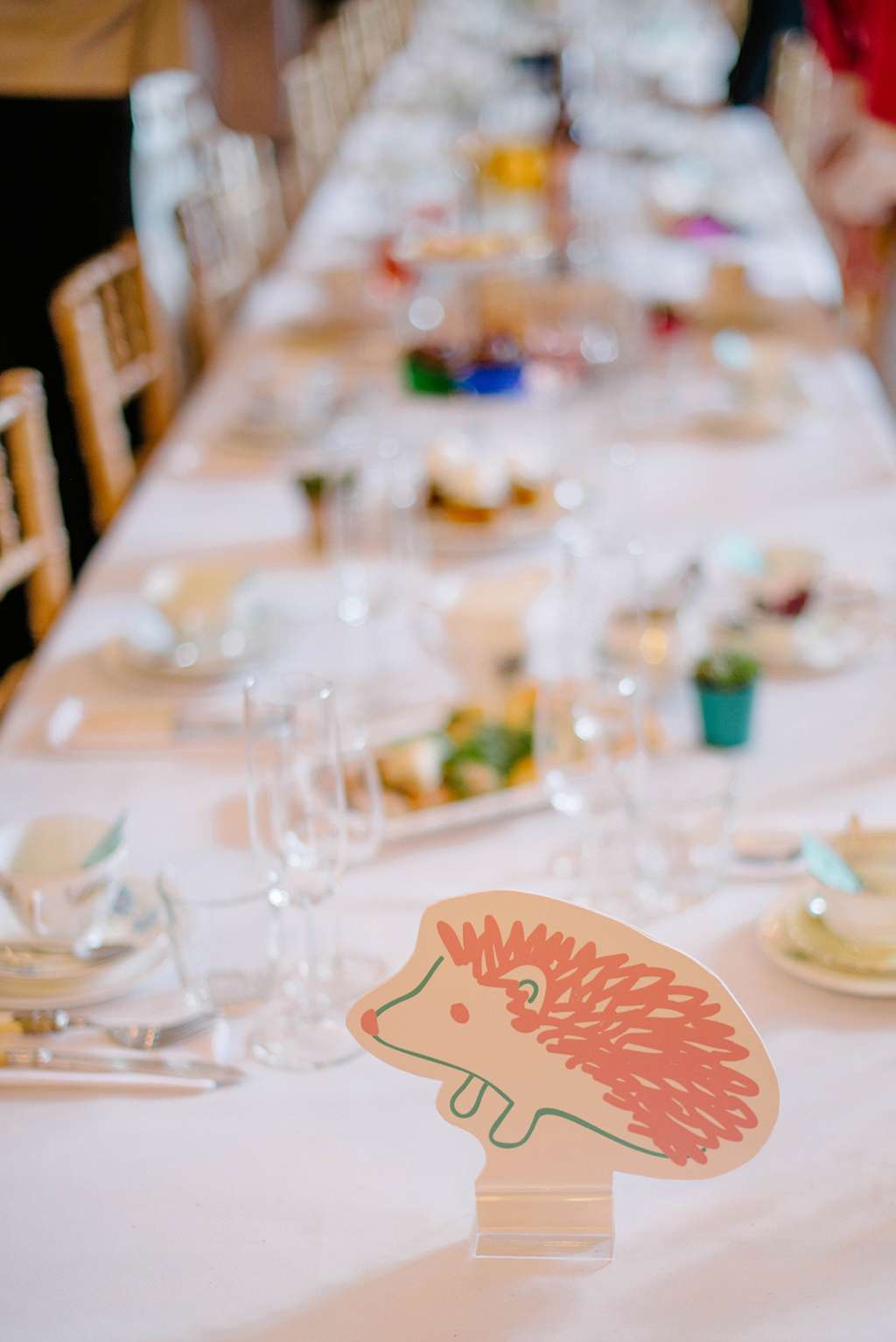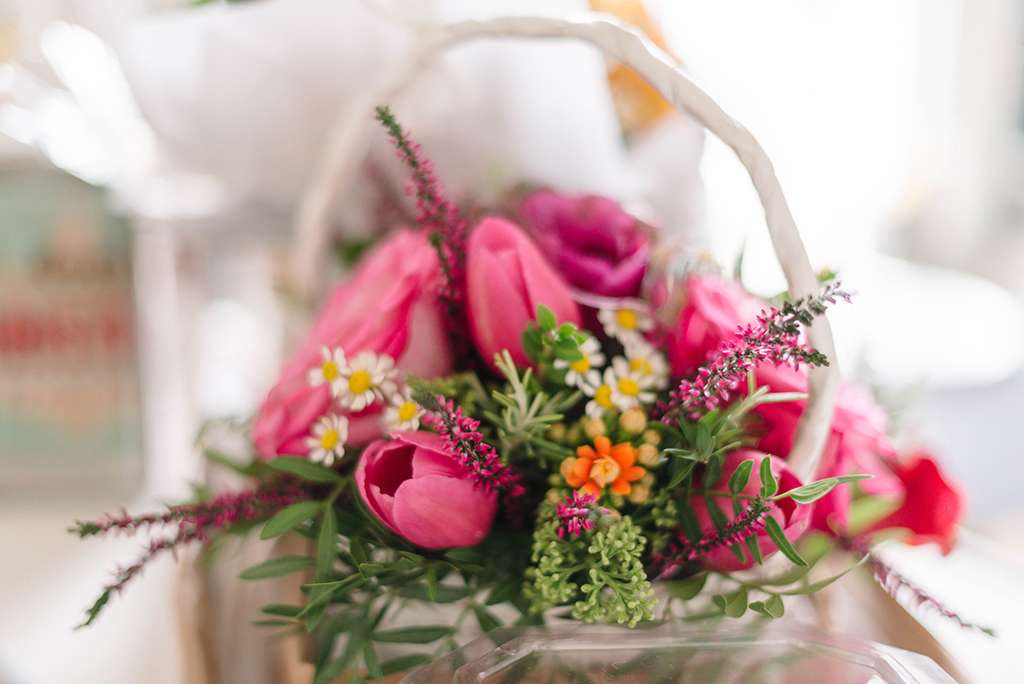 Their gold LOVE PARTY letter balloons created a cheap but effective backdrop for their ceremony and entertainment for their reception alike, with guests spending the meal coming up with acronyms from them, with large inflatable pizza slices, glitter and face painting in the garden providing daytime entertainment and performances from Pecs Drag Kings in the evening.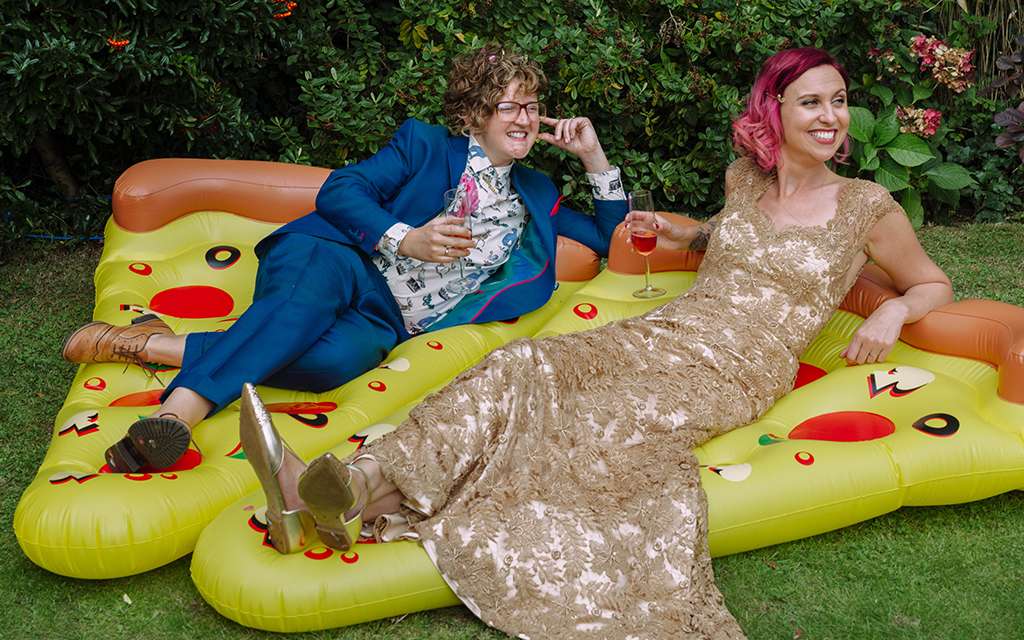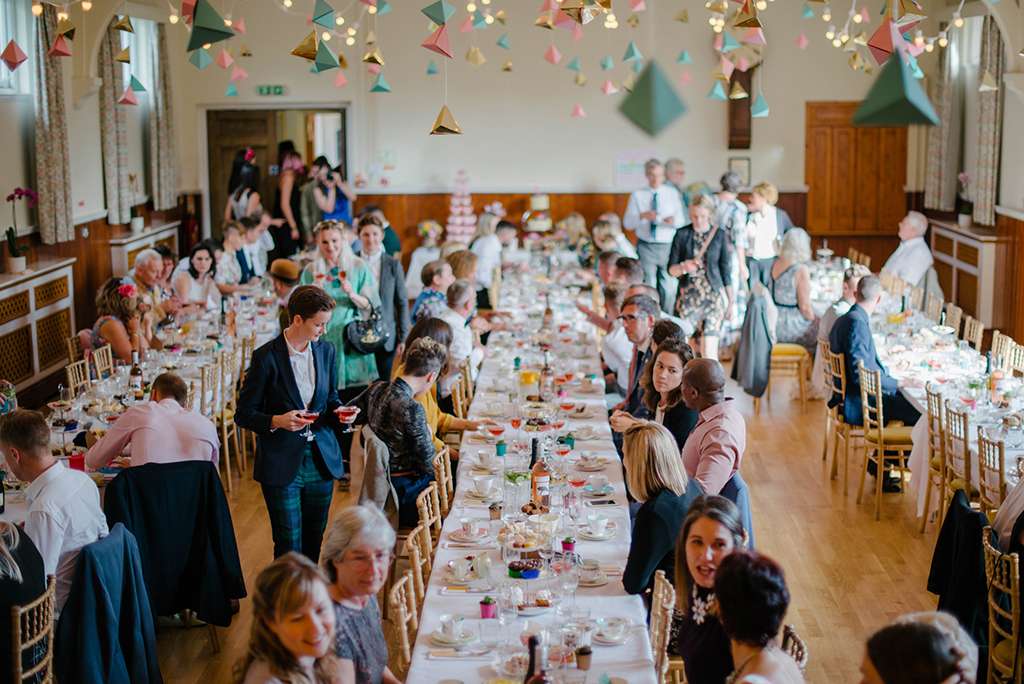 "Get your venue booked as soon as you're engaged," Lucy K advises future Rock n Roll brides. "We were surprised that places were booked up as far as two years in advance, so it caught us by surprise a bit! Also when people say it's stressful, you don't really realise quite how so until you're in the middle of it. Try to enjoy the process, make it as individual as you are – anything goes these days so do what's right for you and don't worry about what other people will think or want."