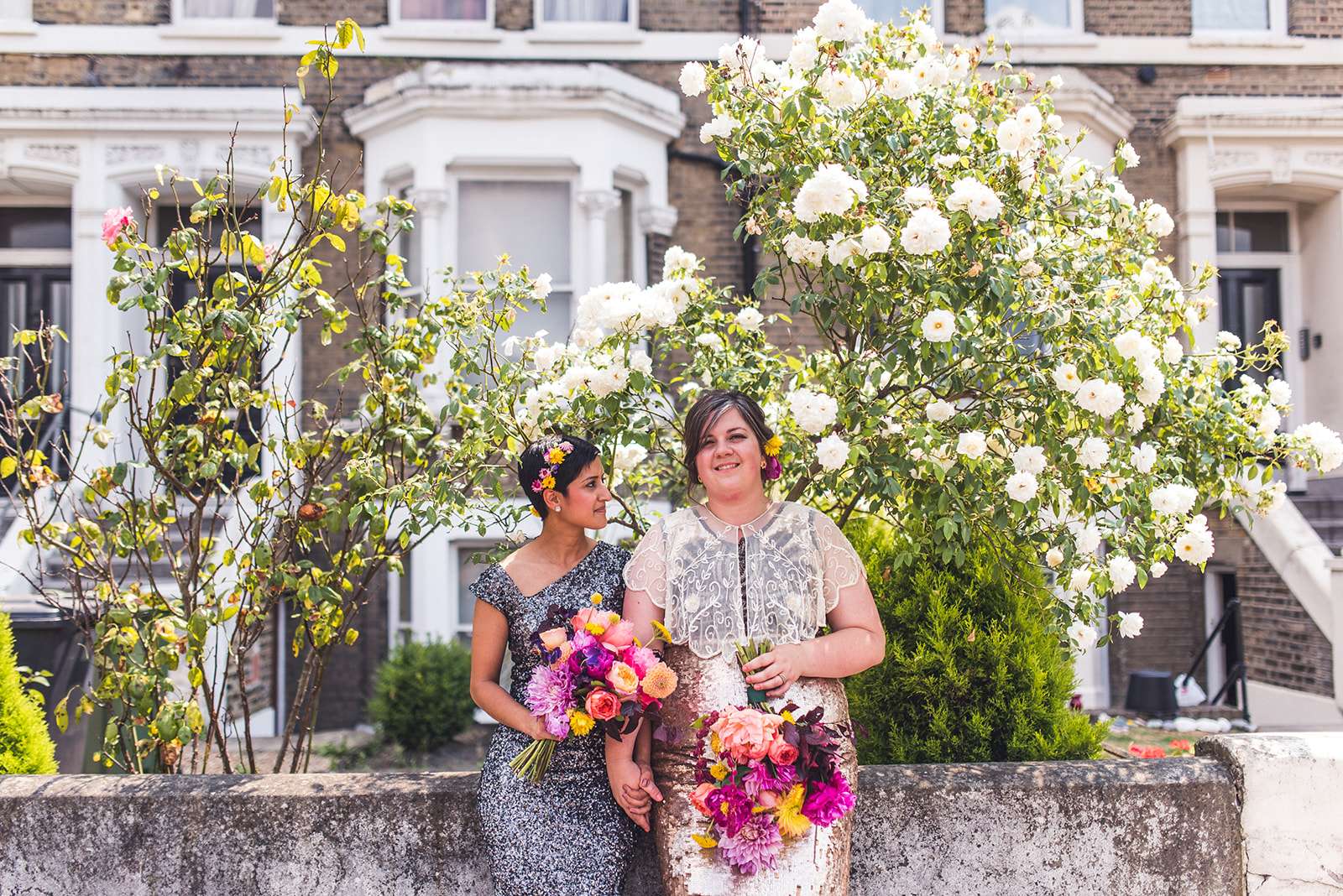 Alison and Elizabeth wanted an intimate ceremony followed by a pub lunch and then a big party for all their loved ones in their own back garden. They chose London's smallest registered wedding venue to get married in – the bandstand in Myatt's Fields Park, a community-run garden between Camberwell and Brixton. Their day had an overarching theme of flowers and gardens so hired Charley at the London Flower House to decorate the bandstand as well as the marquee frame in their garden with seasonal blooms.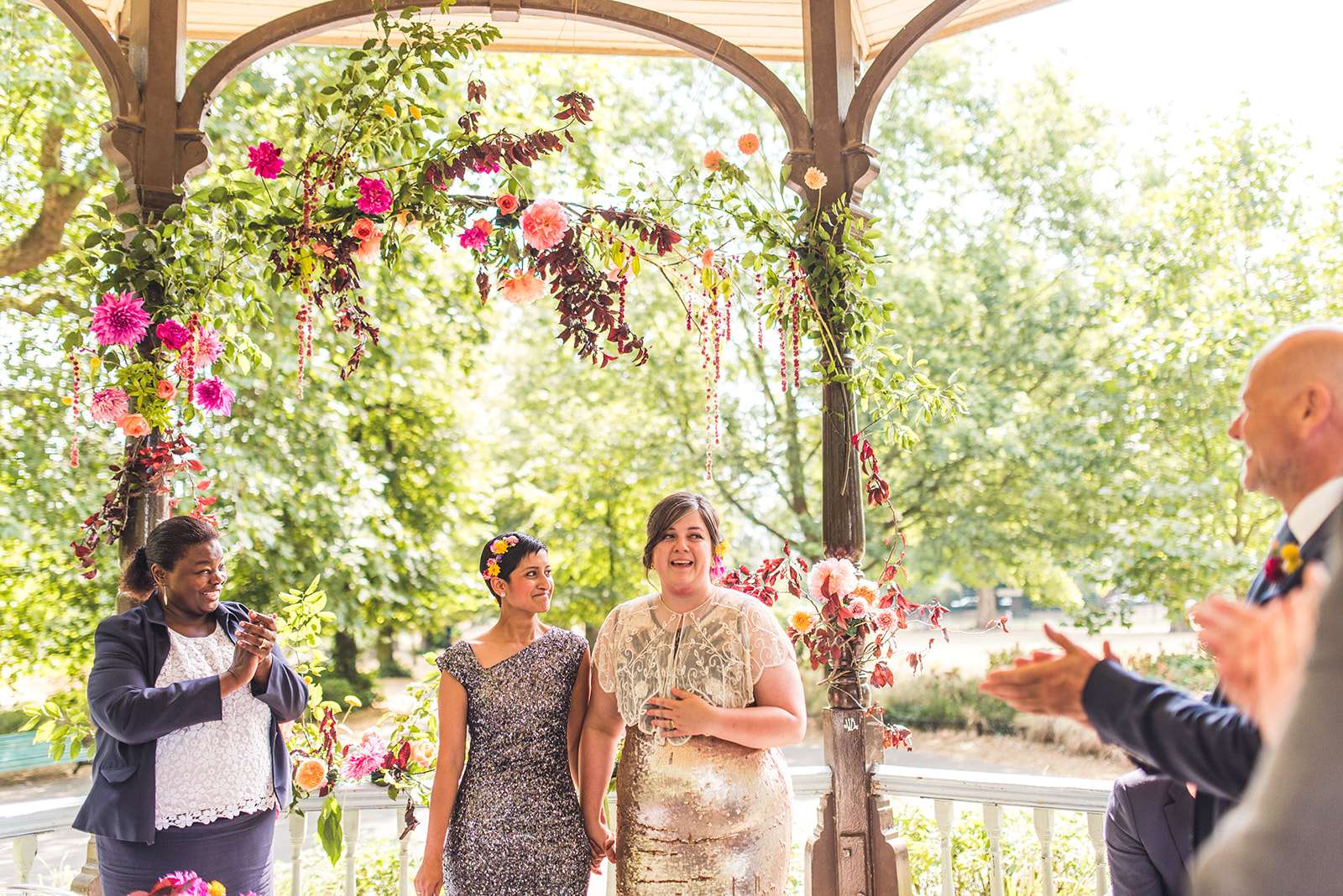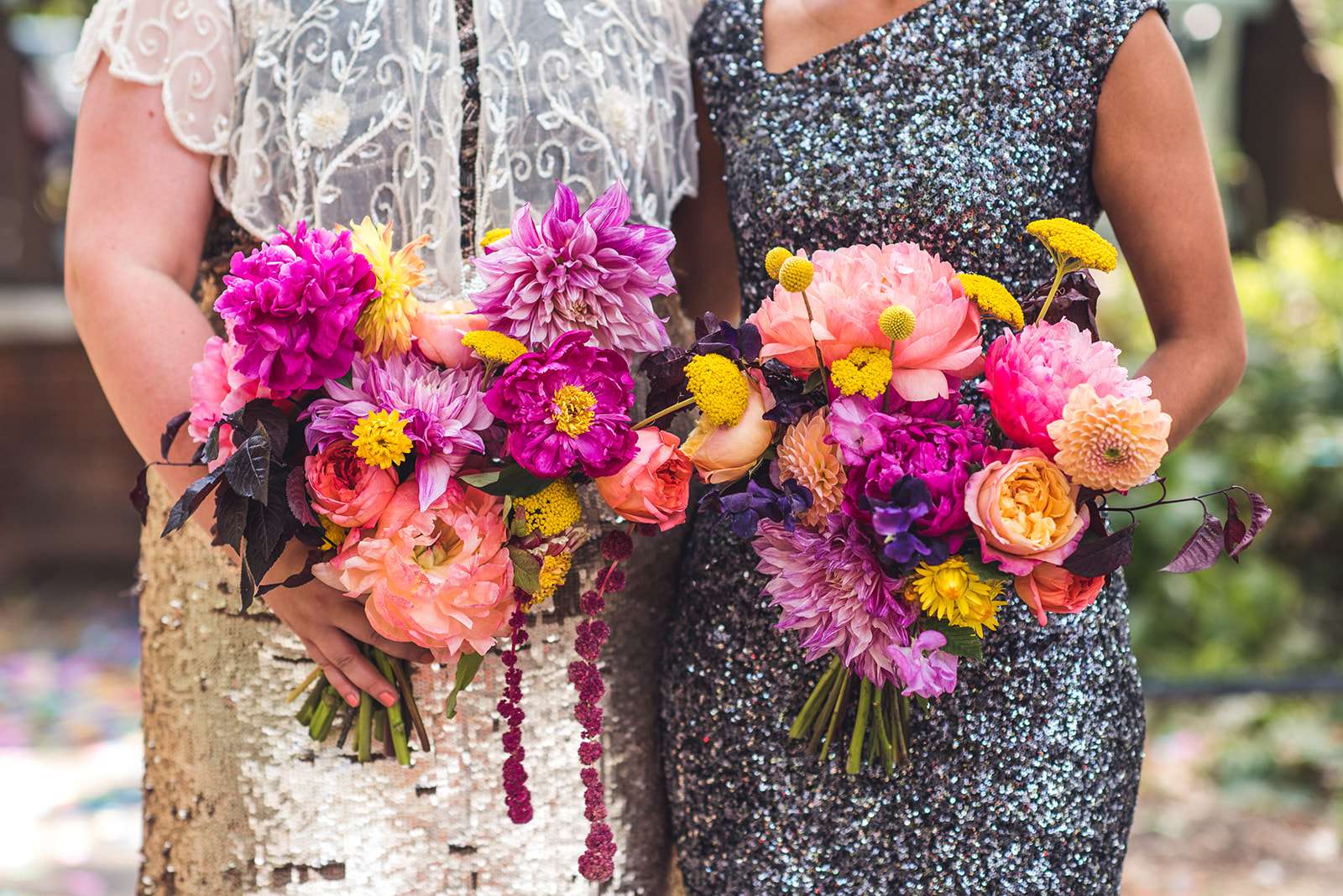 "We are really into our gardening and love big bright flowers", they explained. "We didn't have to add much decoration to our garden for the party, but Charley was able to bring all the same colours into our floral arrangements. It all came together really nicely. We kept other decorations to a minimum so the flowers decorating the bandstand and the marquee really stood out."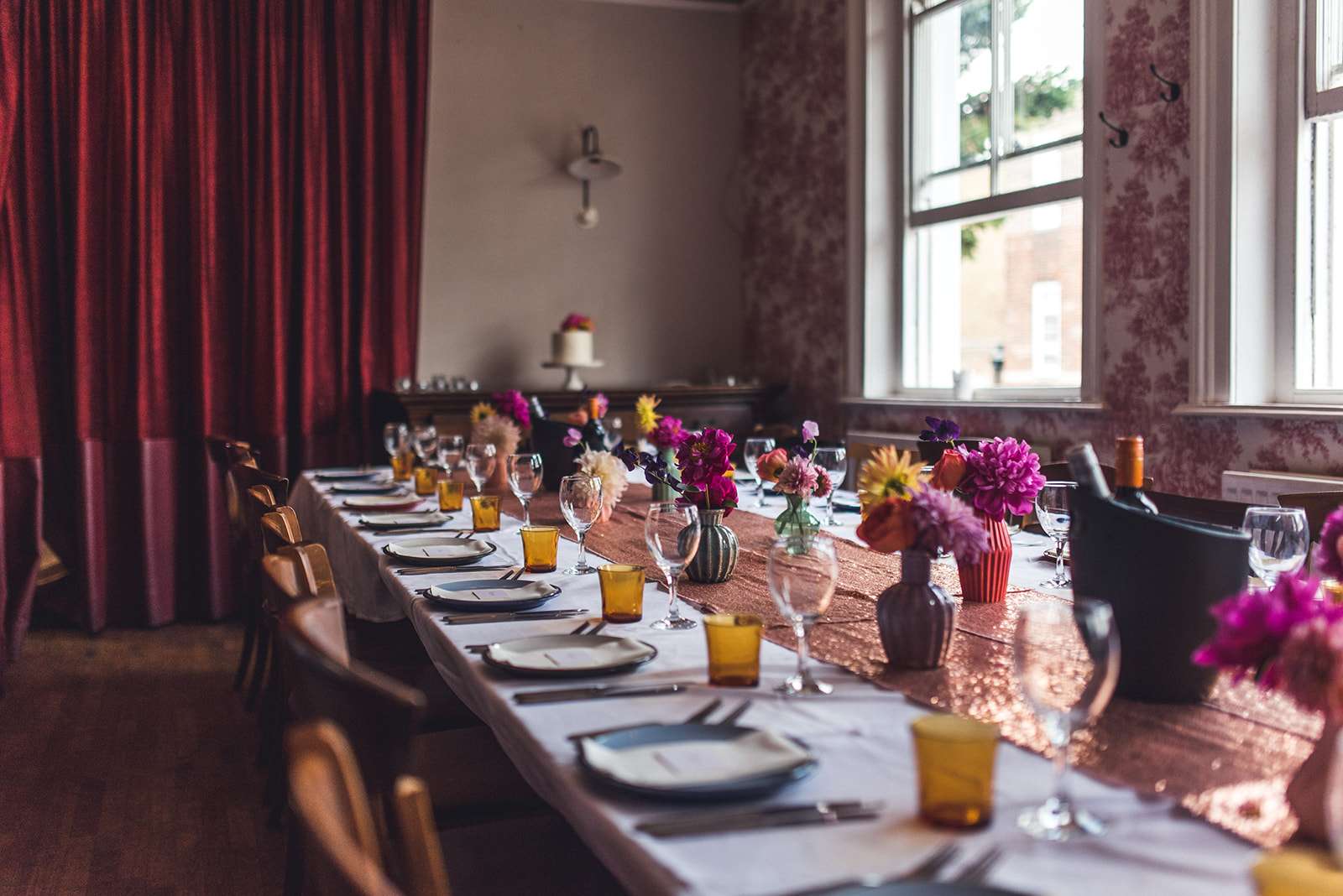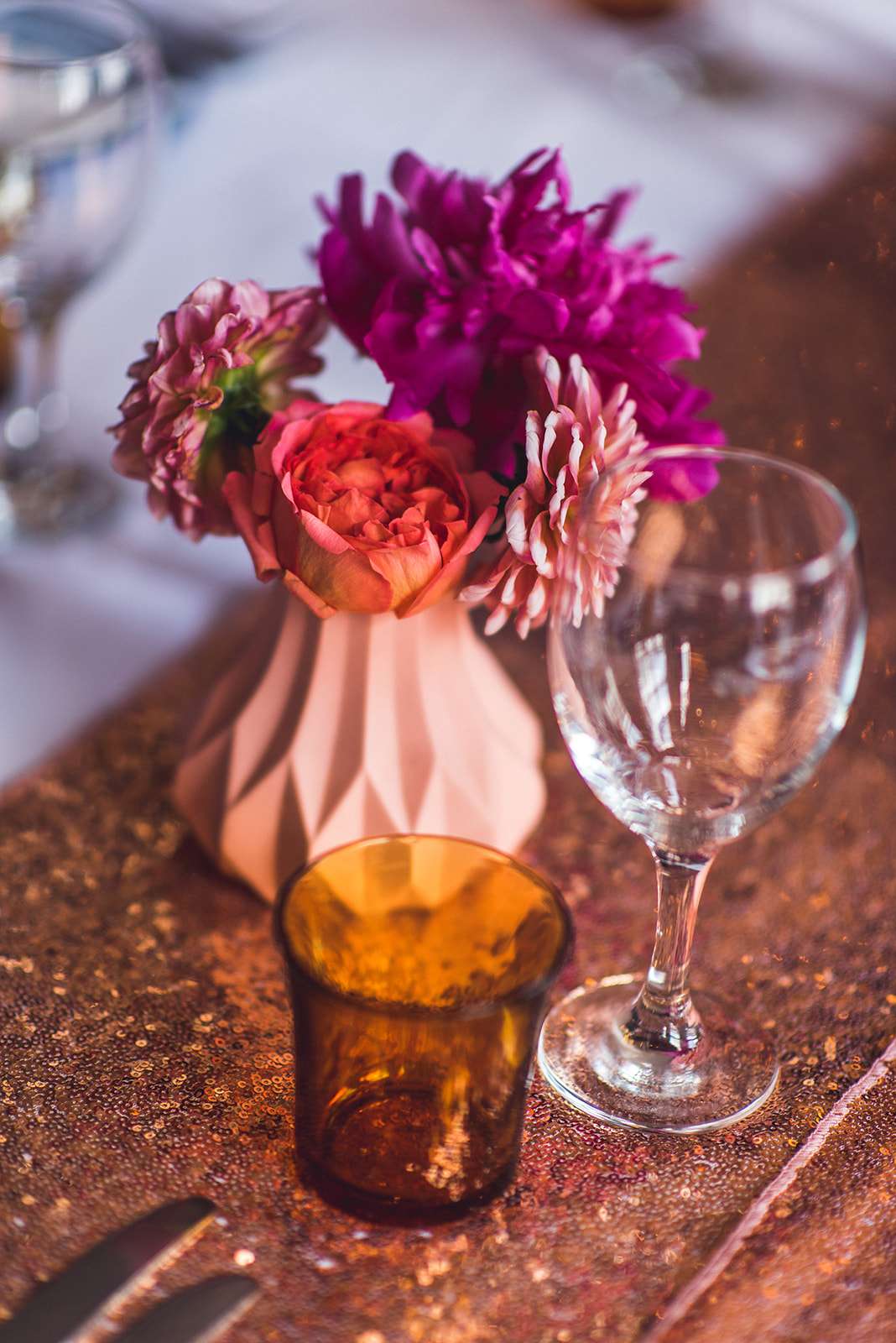 Having a big party in their house meant we could have everything just as they wanted. They had Curry Cook House serving nann wraps from a street food stall and they converted their garden shed into a gin bar which went down a storm with their guests!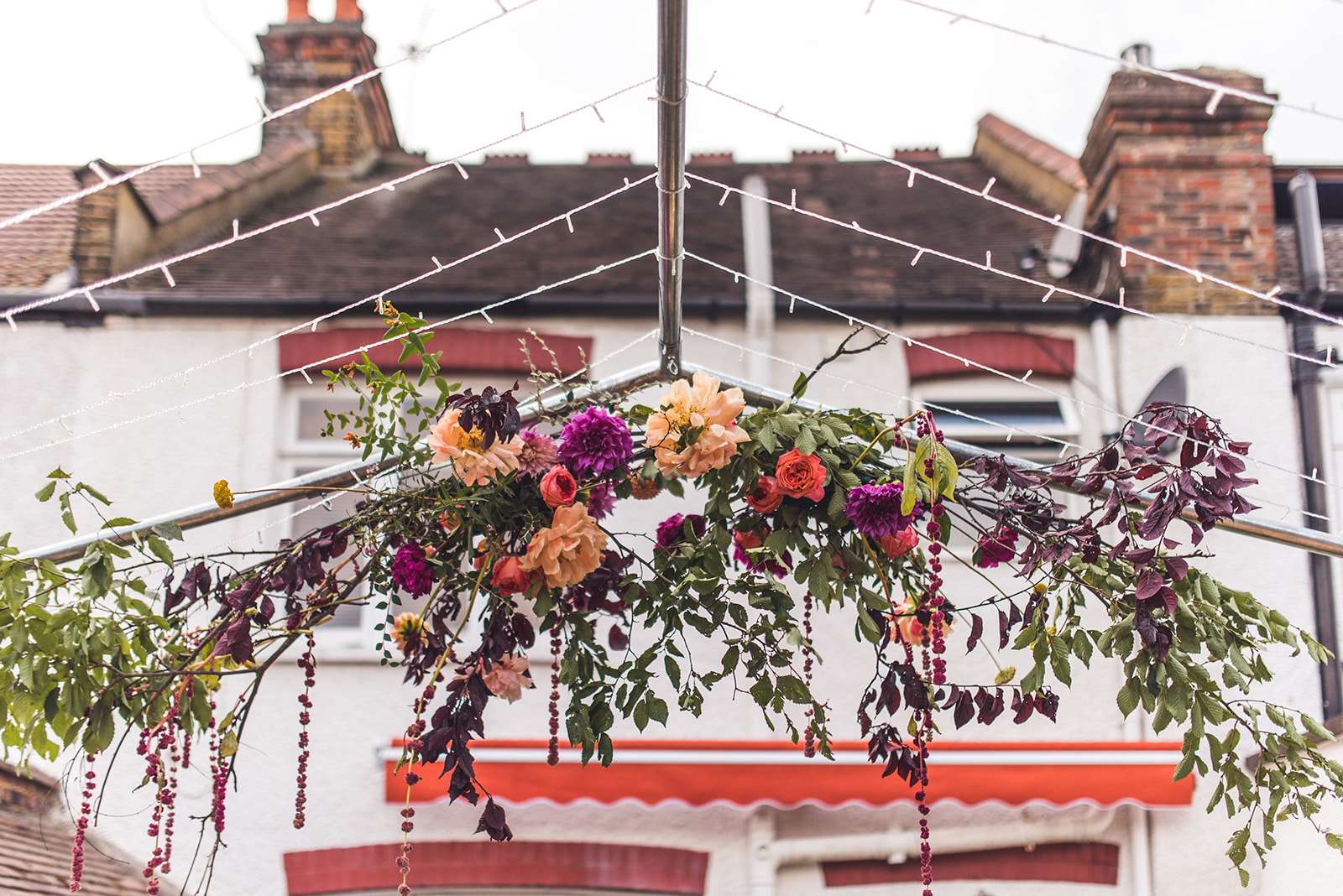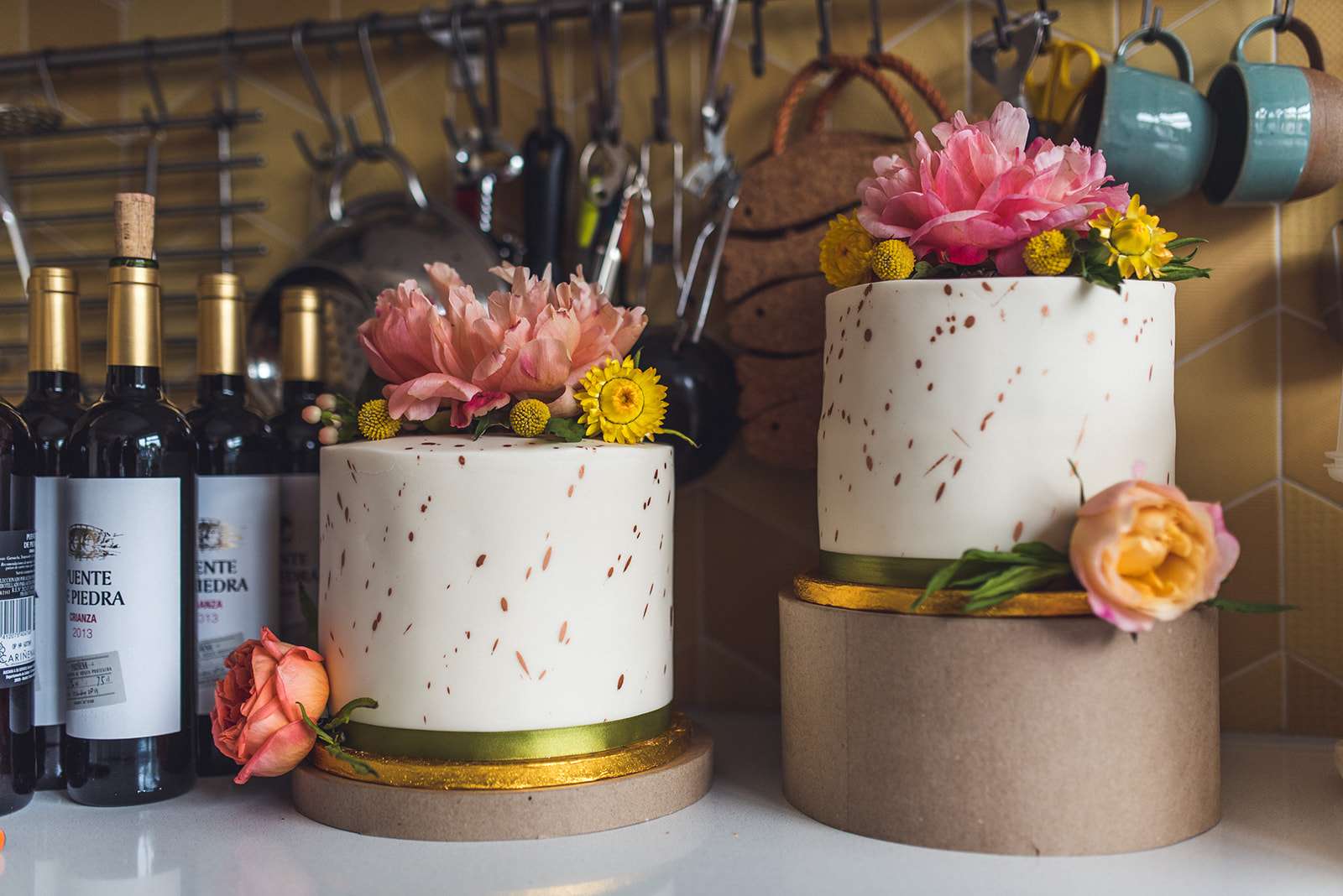 "Our former next door neighbour was on the decks and we loved transforming our garden into a dance floor!" they said. "We had a perfect day even though – or maybe because – we didn't do lots of the traditional weddingy things. We went with our gut instincts and did everything you can to make sure you enjoy the day too, not just your guests! There was something really lovely about welcoming all of our friends, family and neighbours into our home."