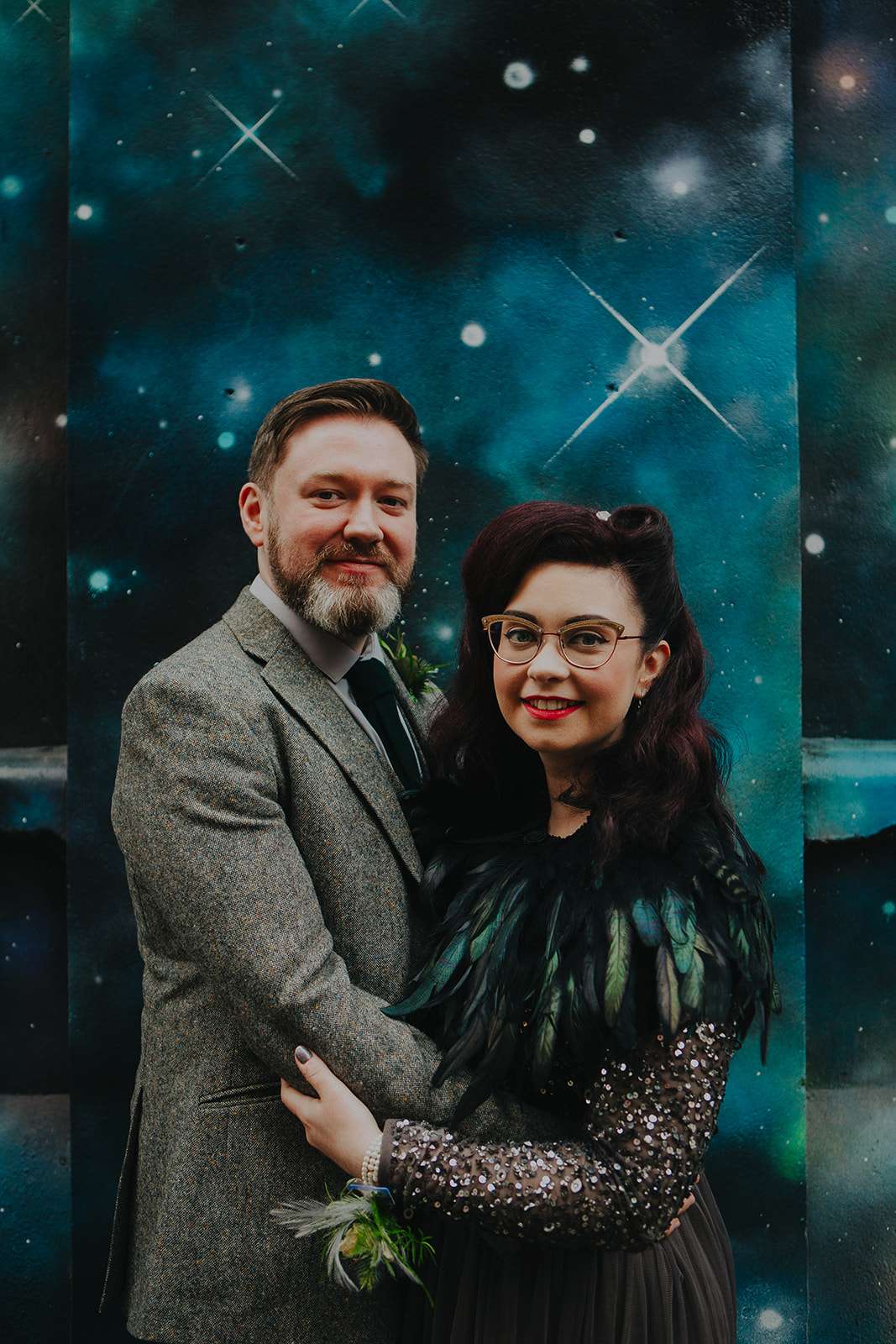 James and Amy's cosy, mid-century living room themed wedding was inspired by their own living room! They tried to express their love of classic Danish furniture and mid-century stylings, working closely with a props company to create an atmosphere of warmth, cosiness and Hygge. They also used lots of subtle lighting to embellish the already grand ambiance of the Empire Music Hall. "We wanted everyone at our wedding to have the feeling of being at home." said Amy.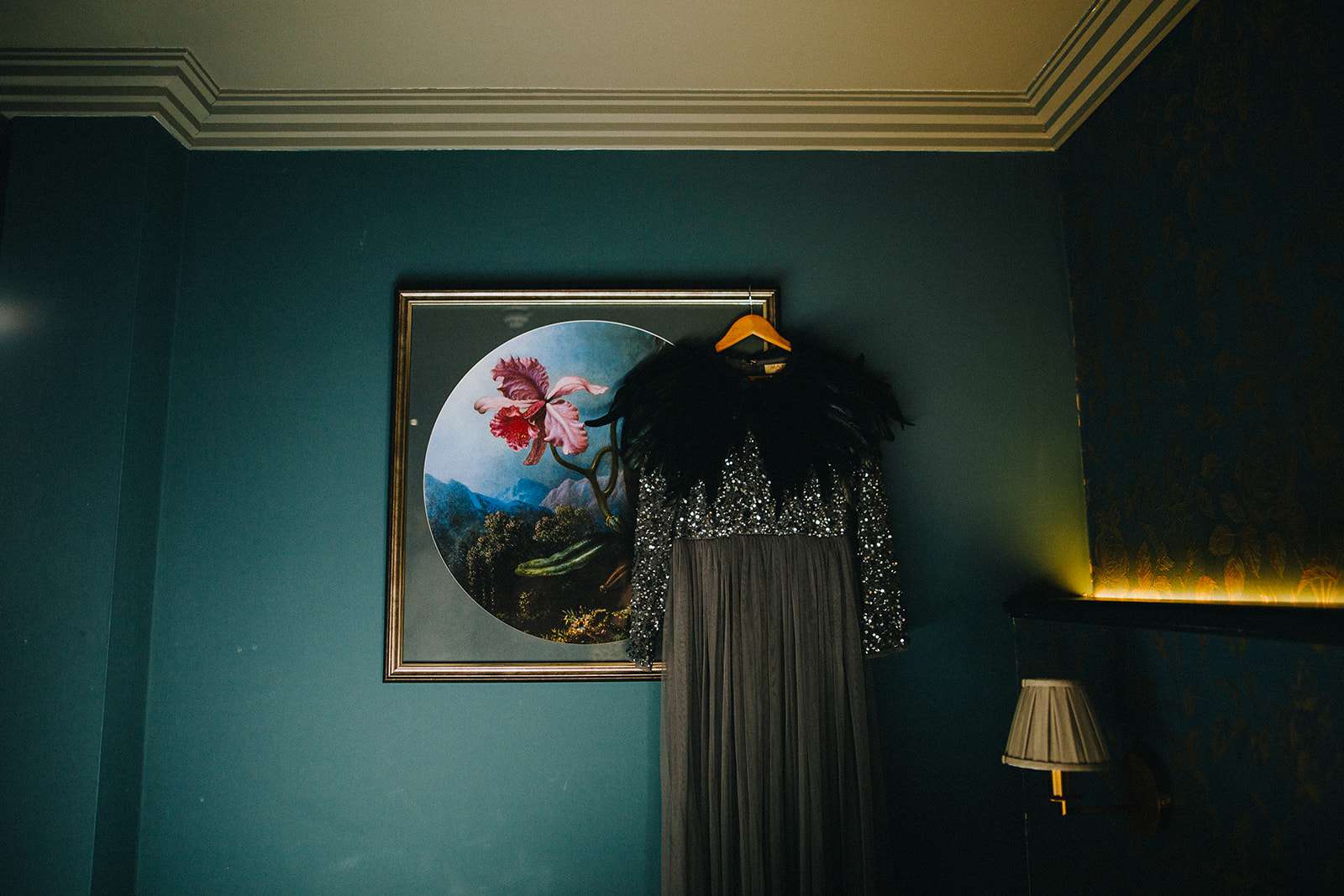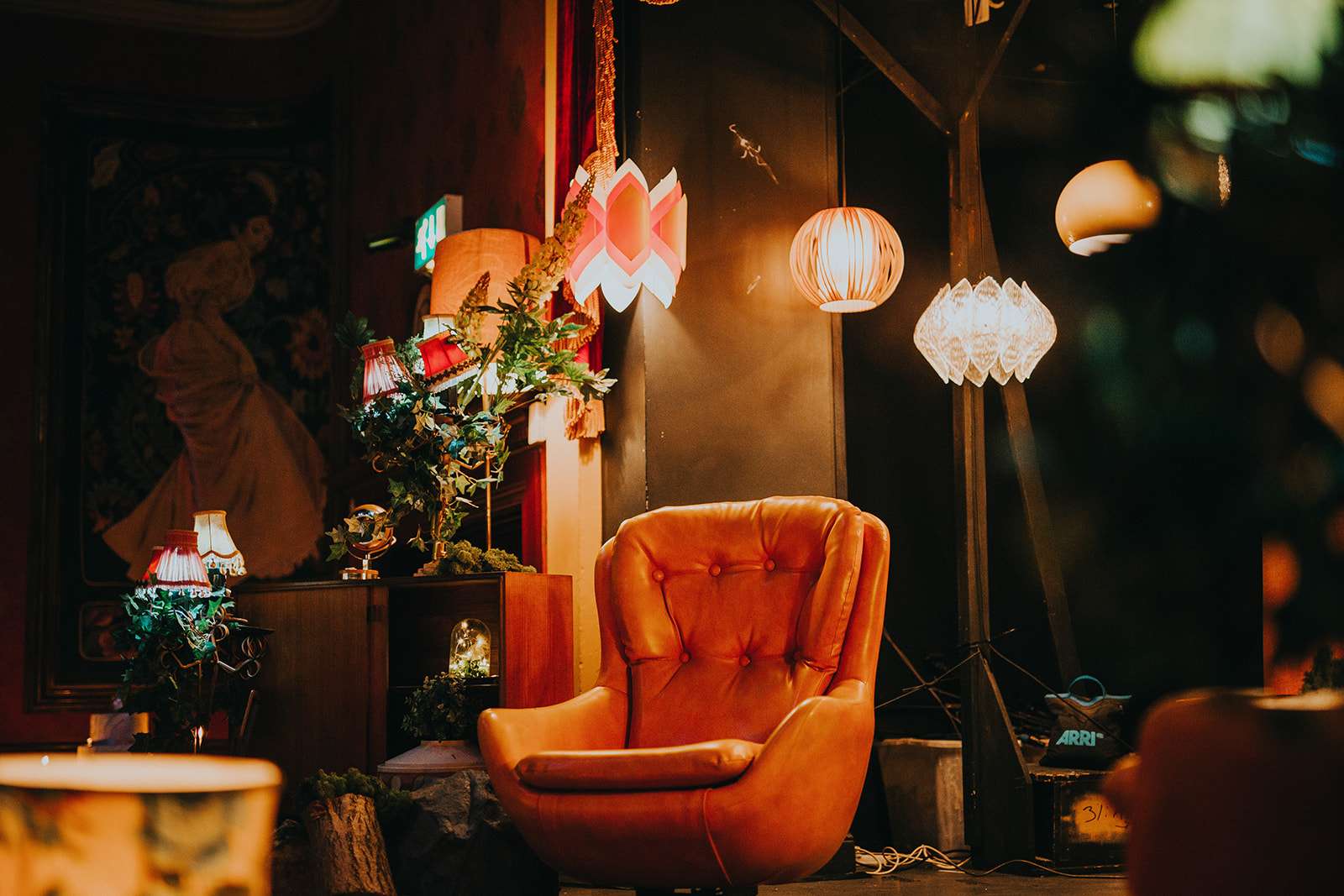 They wed at a simple register office ceremony in the opulent Belfast City Hall with 60 of their closest friends and family in February, followed by a photo shoot around their favourite spots in the city.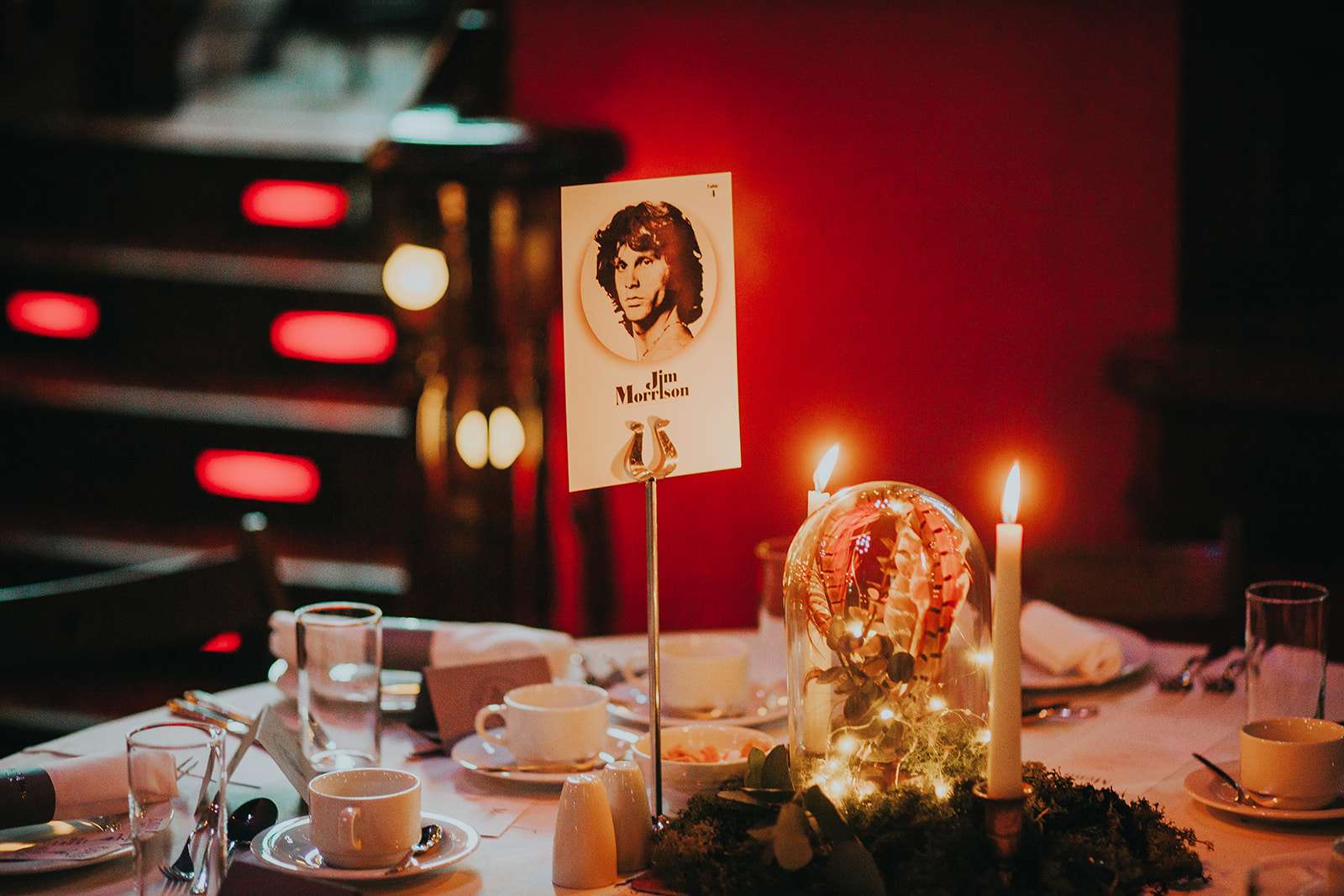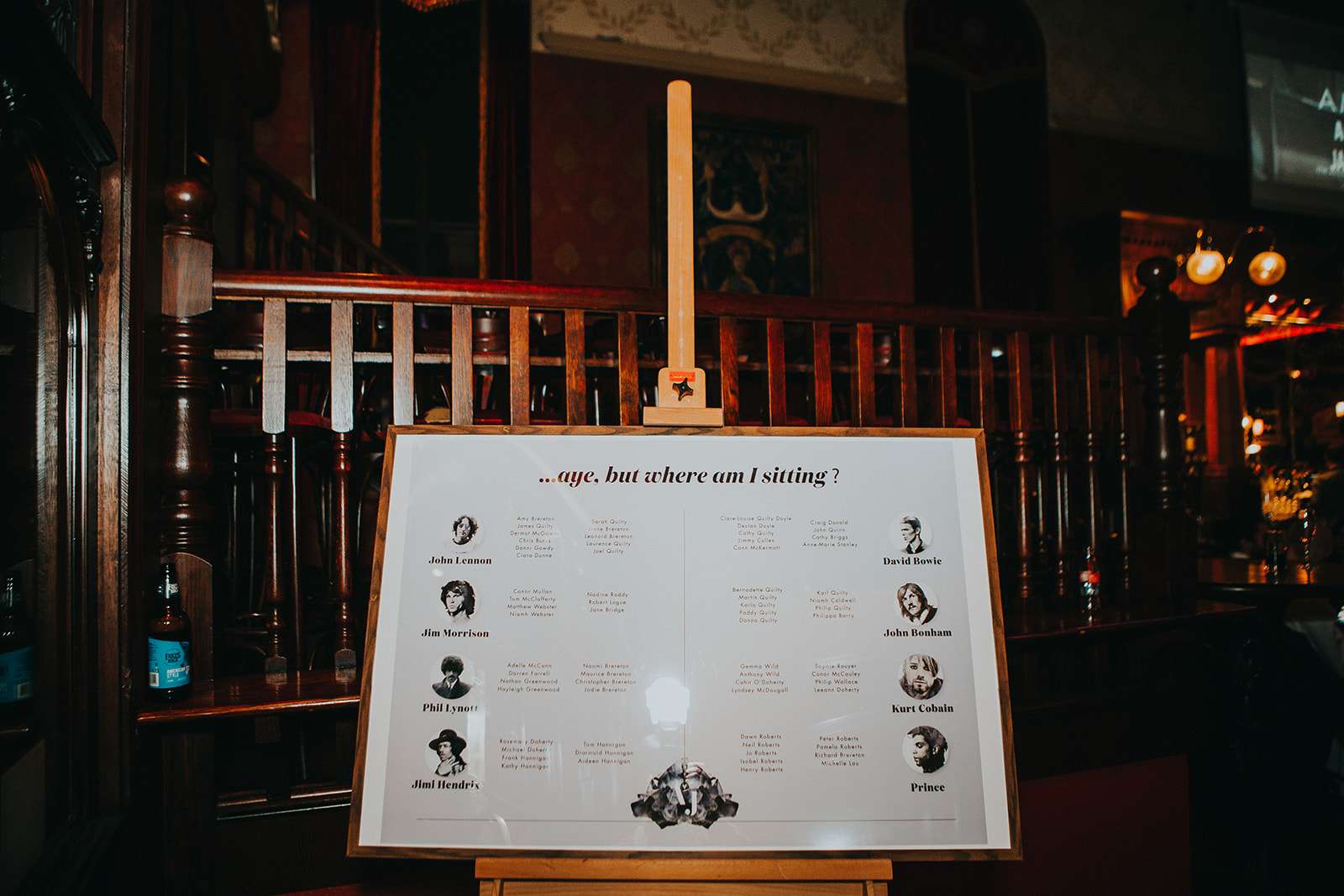 James and Amy wanted to do something entirely different for their wedding breakfast, so hosted a 3-course sharing Asian menu with bao buns, salted chilli squid and everything in between. This was followed by drinks and dancing to a playlist they put together themselves, surrounded by their friends (who didn't sit down once!)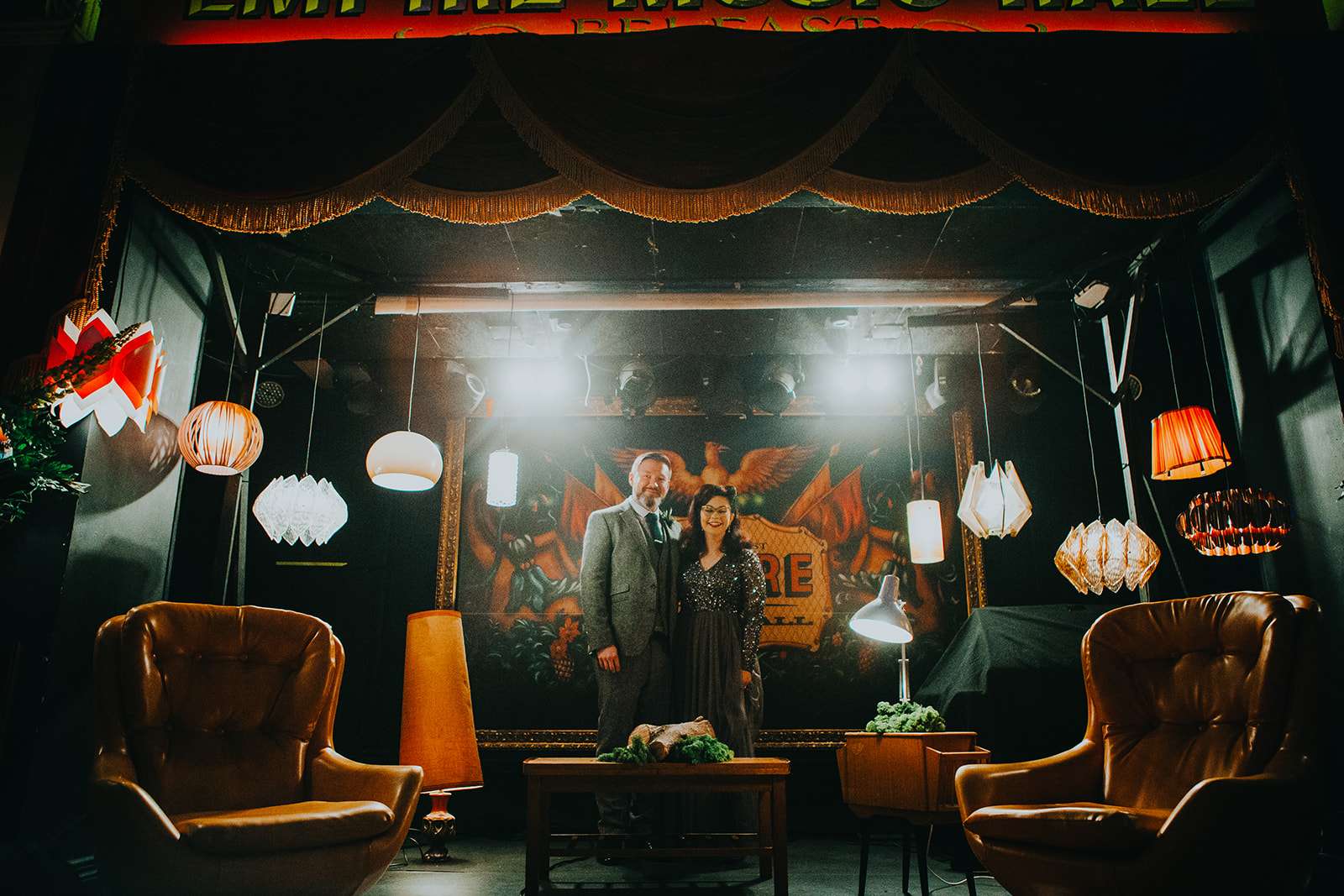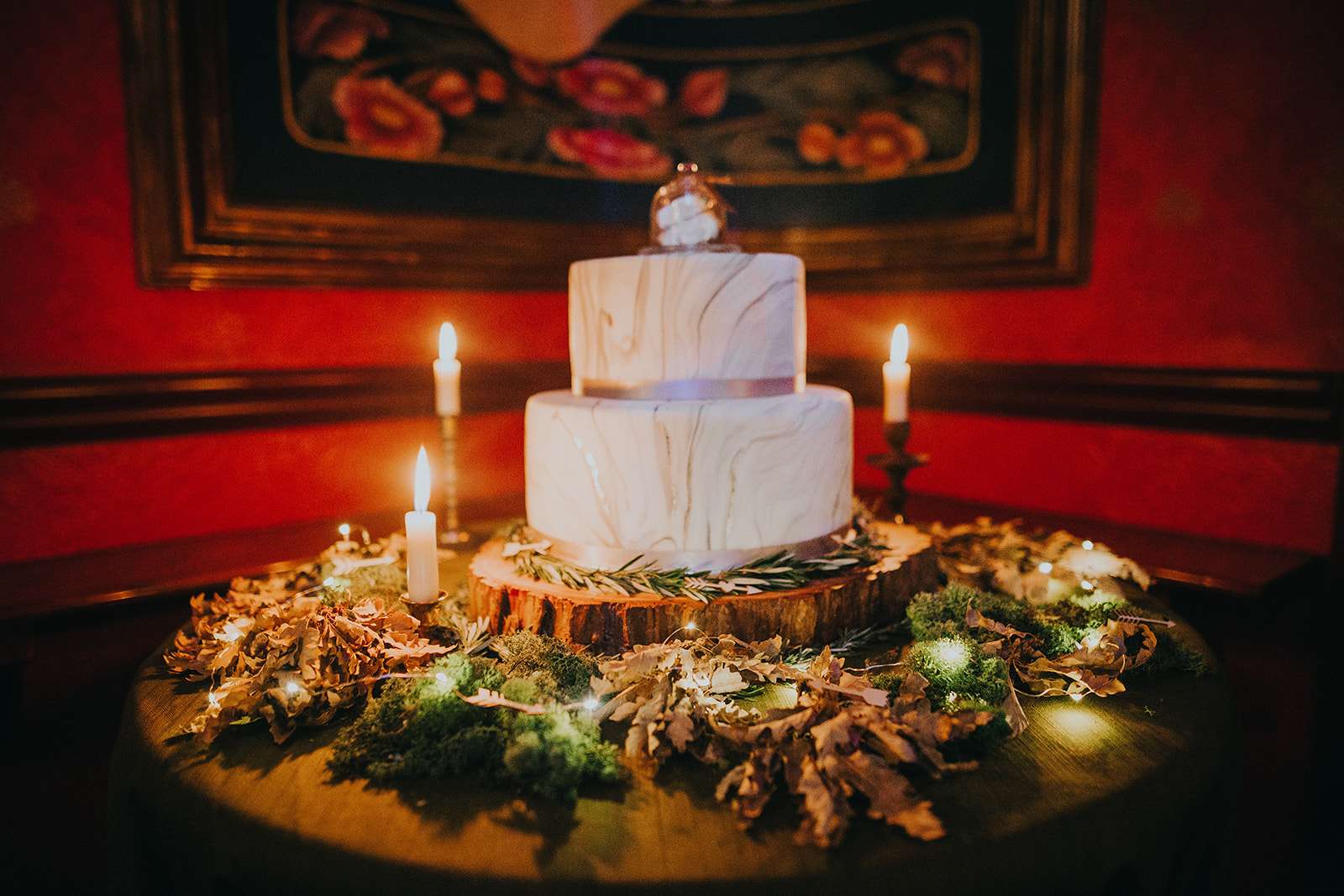 The catering was the biggest expense in their £6,000 budget, and they saved a huge amount on transport by forgoing limos and fancy cars for a local taxi company. Amy wore a Maya Deluxe dress from ASOS, and the bridesmaids were in high street, too. They skipped wedding favours and instead gave all their guests drinks tokens for the bar – "we knew how to appeal to our audience!" she laughed.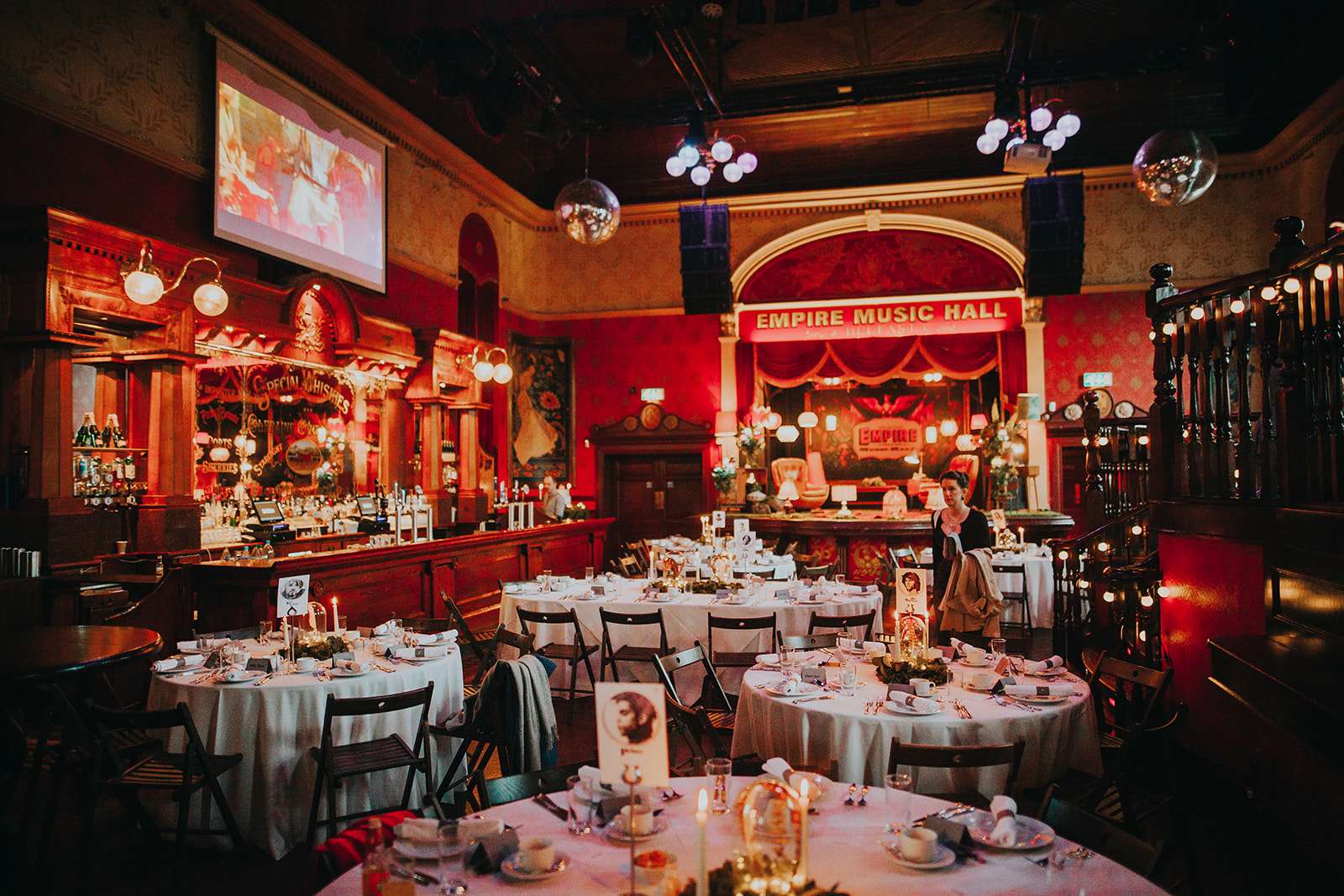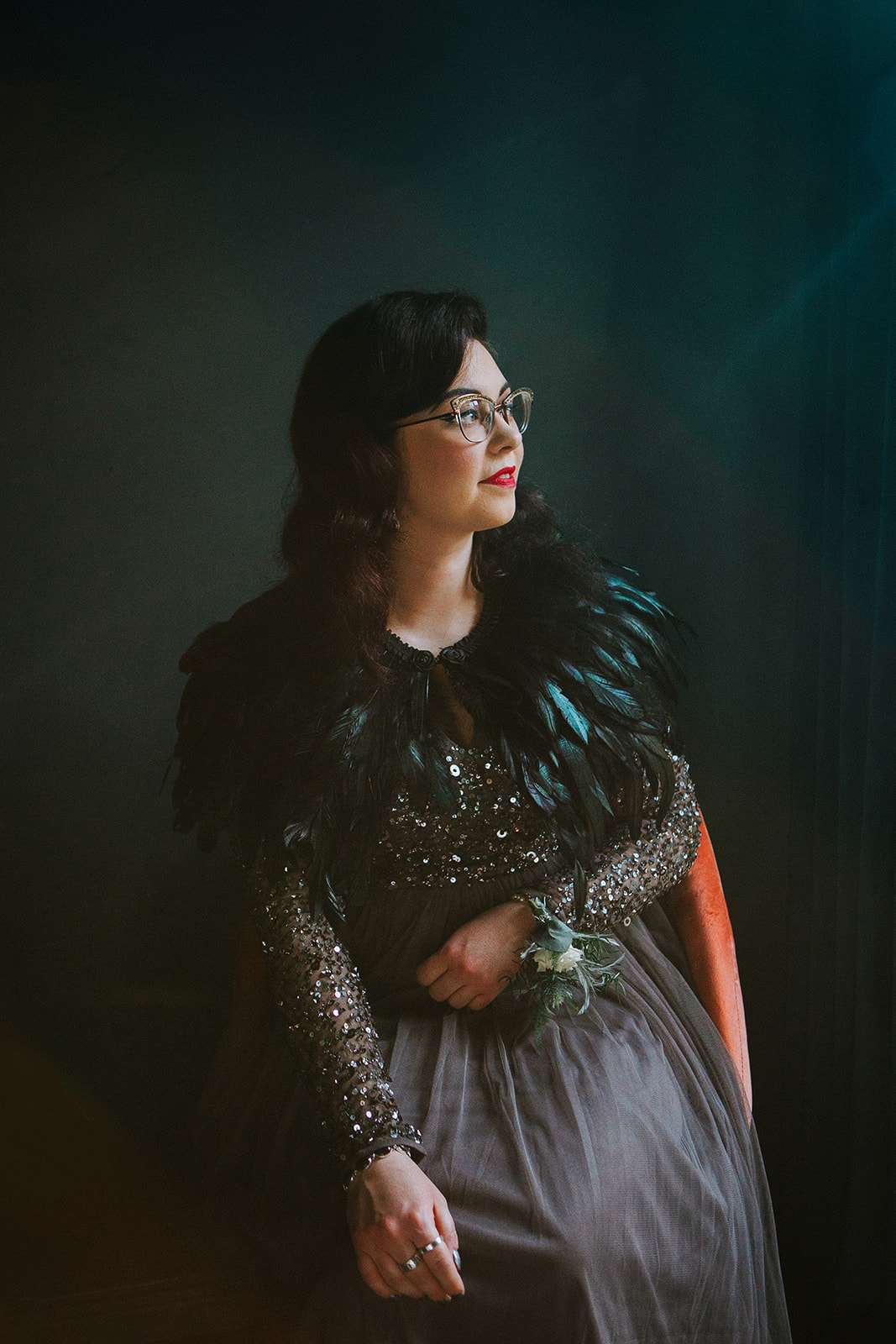 Amy and James loved having total creative freedom when planning their wedding, which enabled them to put more thought and effort into the areas that they felt were most important; namely – great food, atmosphere and plenty of drinks tokens. "It was heartening to feel that our wedding would be different from any we'd been to before, as often the focus can be misplaced," said Amy.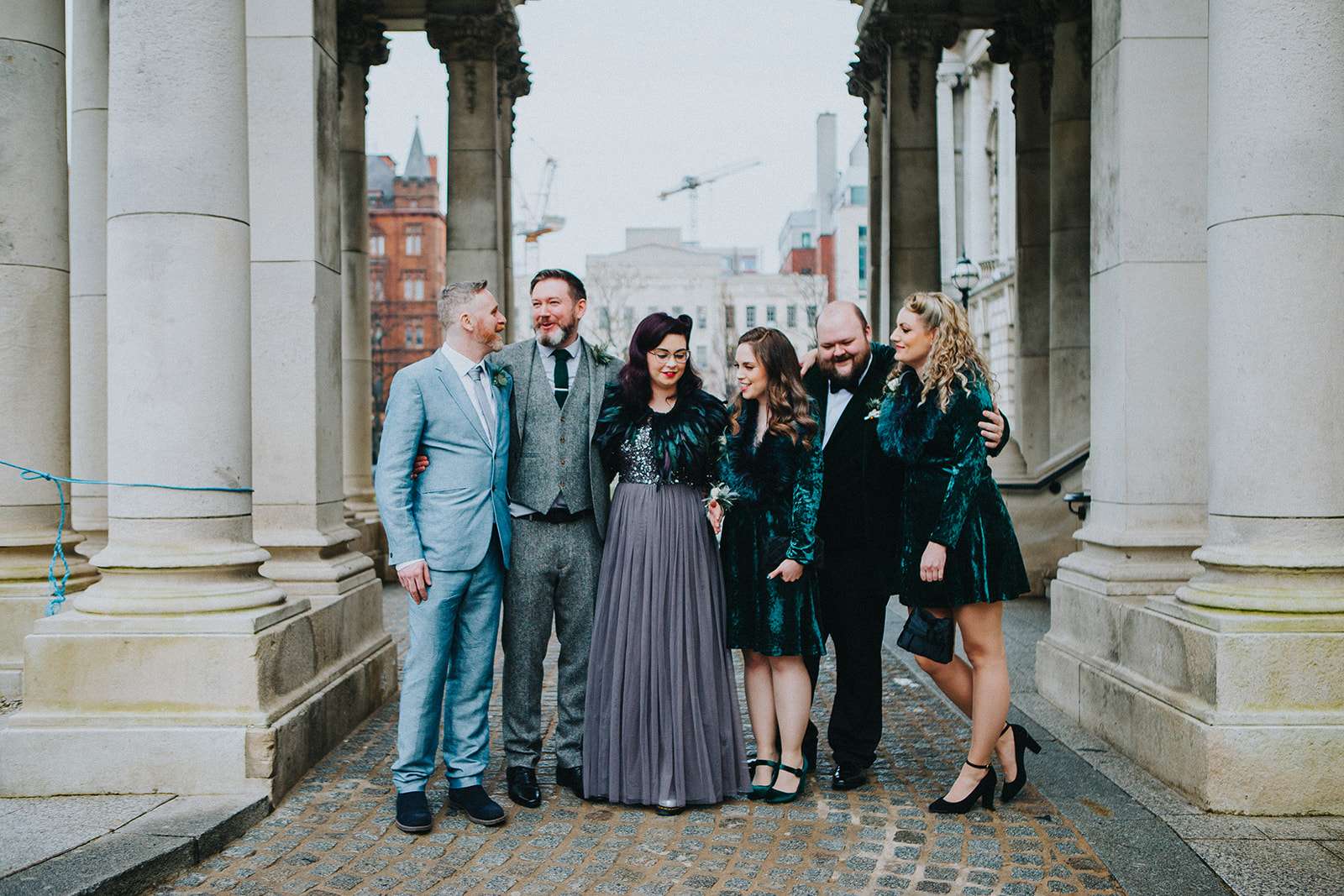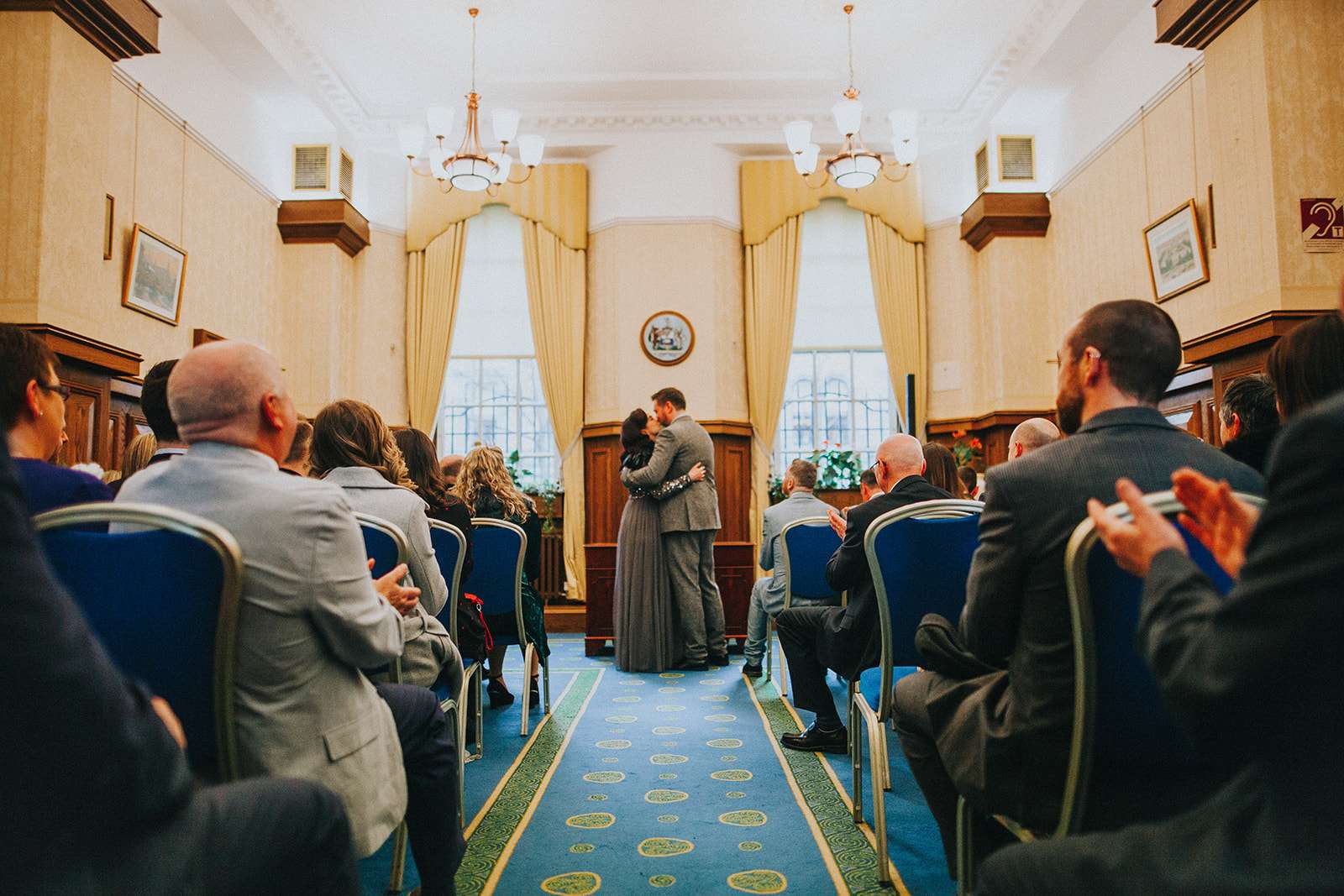 The worst thing for the couple when it came to planning their wedding? "Talking about it constantly," said Amy. "Every question in the lead-up tends to be wedding focused. In hindsight we probably should've had a shorter engagement because the waiting became tedious towards the end. We made a conscious effort to have wedding-free weeks during the preparations which saved our sanities!"