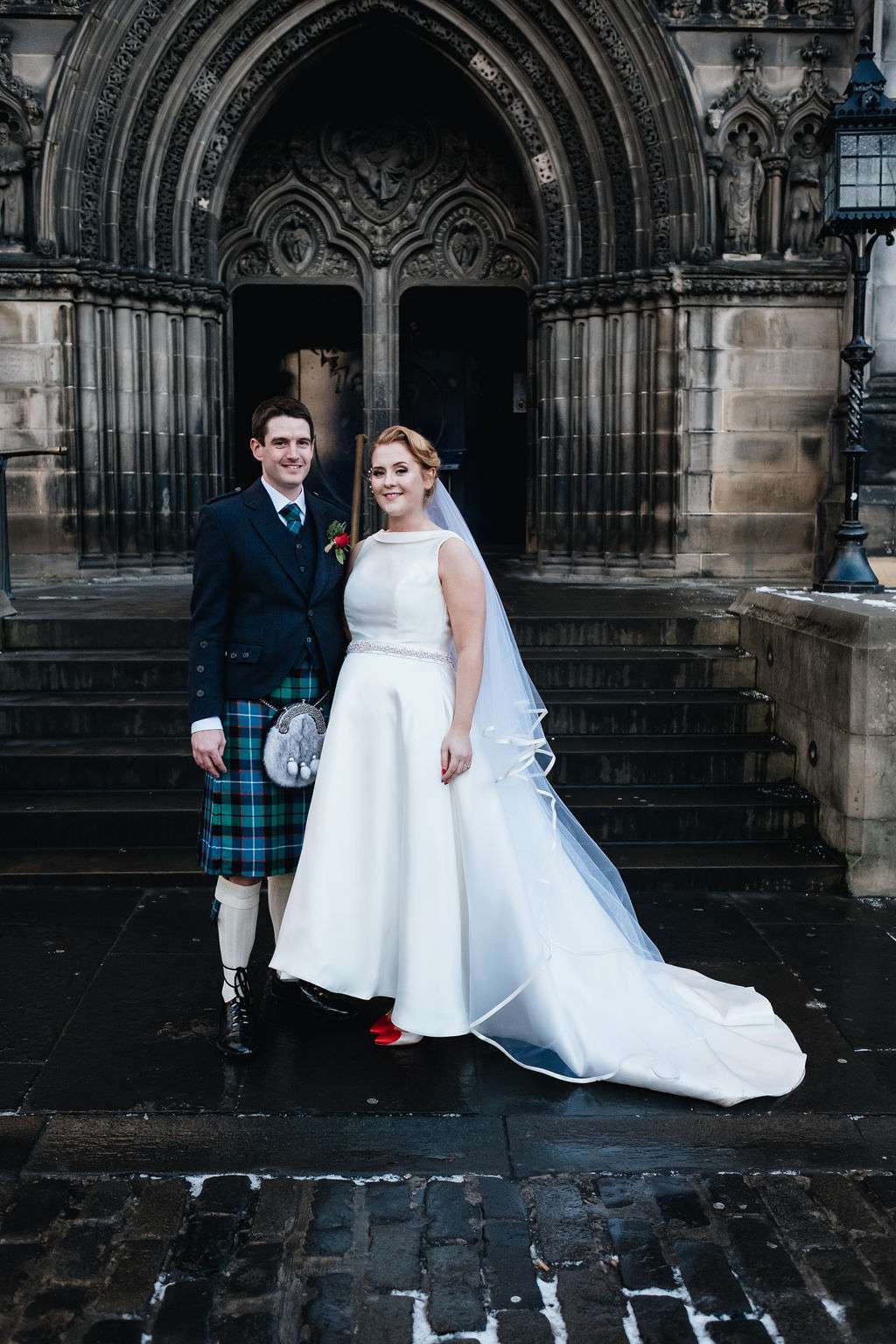 Ben and Ruth first got married on the night that they met – albeit, a drunken, fake marriage, but something in them must have known that they'd be doing it for real six years later! When it came to planning their actual day, they knew they wanted to keep it as simple as possible and focus on the things that were important to them – close friends and family, good food and perfect views.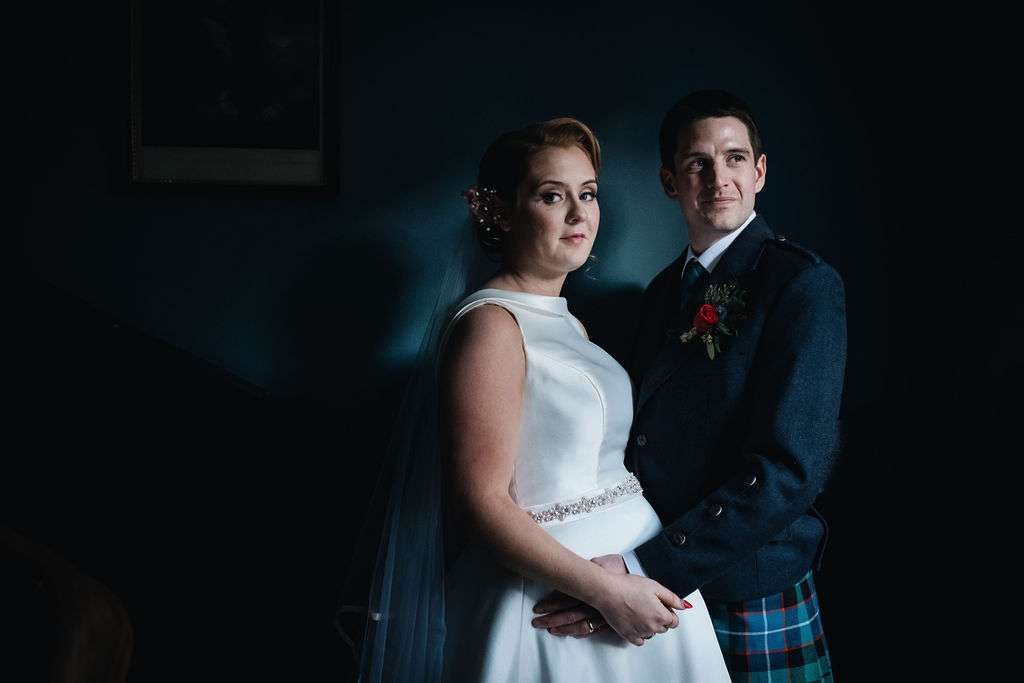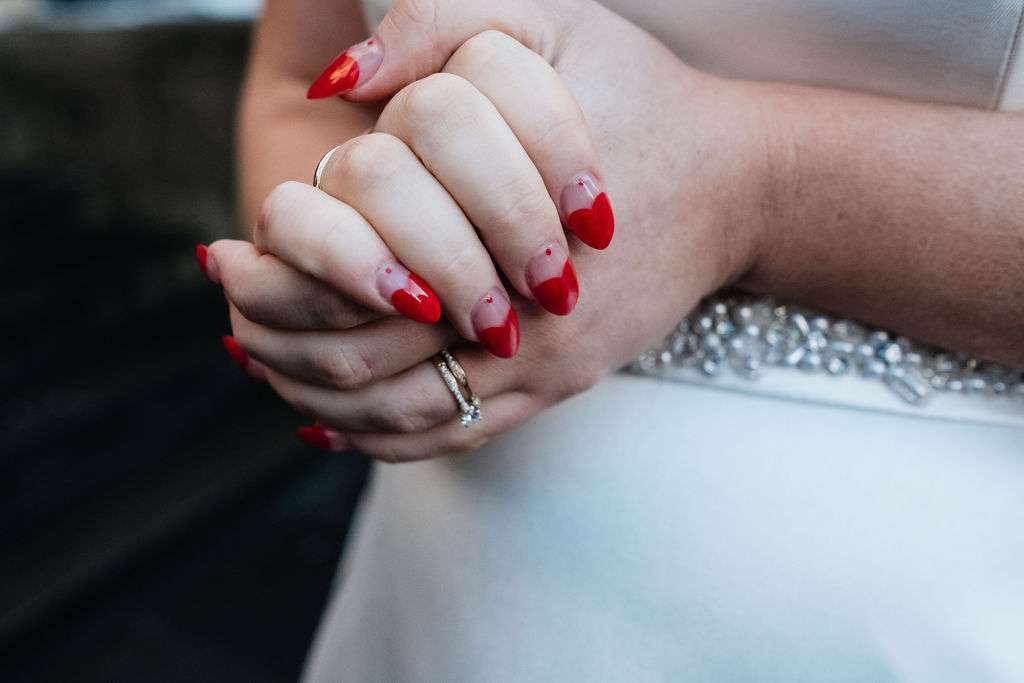 They planned their wedding in just three months – the fact that Ruth was six months pregnant on the day meant they had no time to dilly-dally. "It really doesn't take as long as you might expect," explained Ruth. "Once we found the venue we just worked backwards from there!" Their venue, the Signet Library in Edinburgh, is one of the cities finest Georgian buildings, providing an elegant, historic setting that didn't need much in the way of decor – the couple hit up Hobbycraft for chalkboards and signage and eBay for candles and let the venue do the rest of the talking.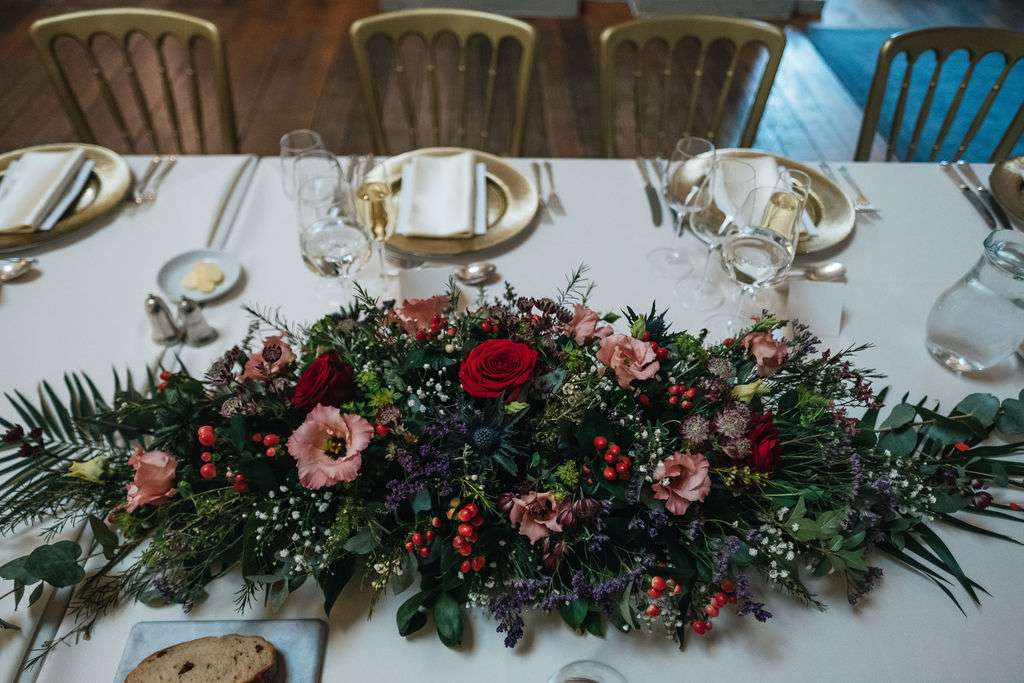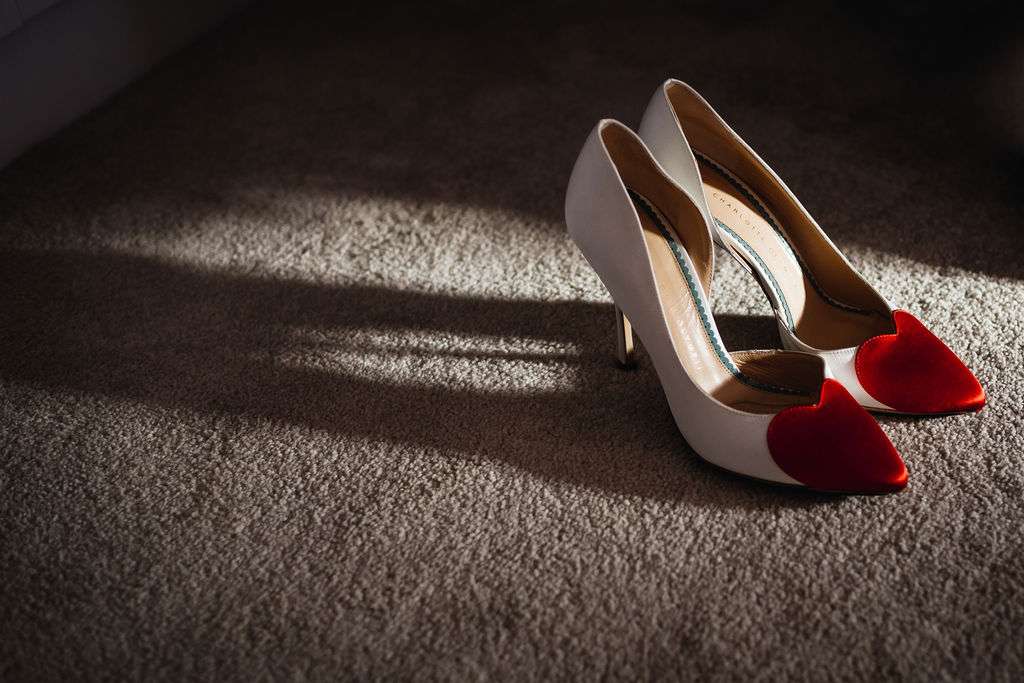 Ben and Ruth kept other aspects of their day simple too – by limiting guest numbers to 48 during the day kept costs down, but didn't make the seating plan any less stressful. "We decided on one long table for dinner," said Ruth, "thinking it would make the seating plan simpler – it didn't!"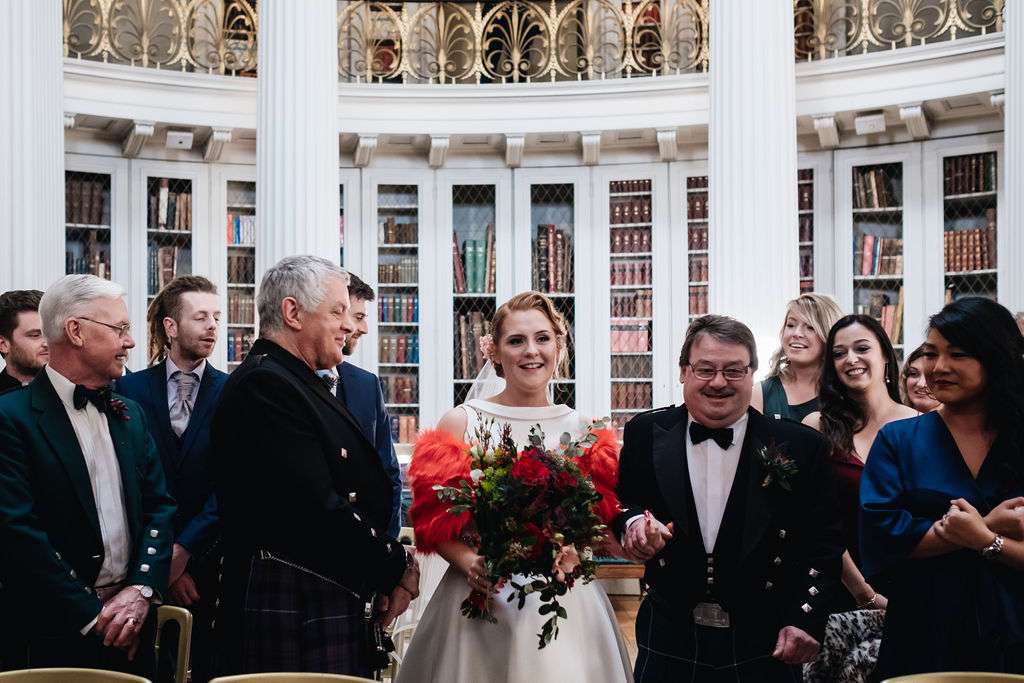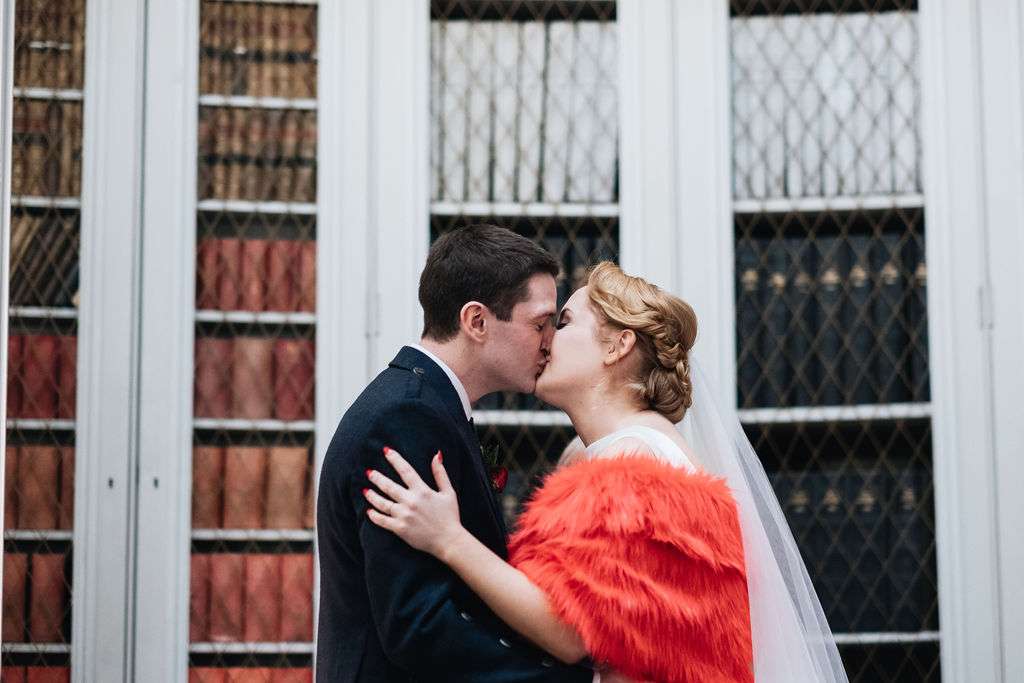 Their ceremony was short and sweet – just as they wanted it. "We didn't want to go down the religious route, as neither of us are particularly religious and we were already pregnant so it didn't feel right!" said Ruth. "We got a lovely registrar from The City Chambers who we tailored our ceremony with. It included readings from both of our sisters which made it personal."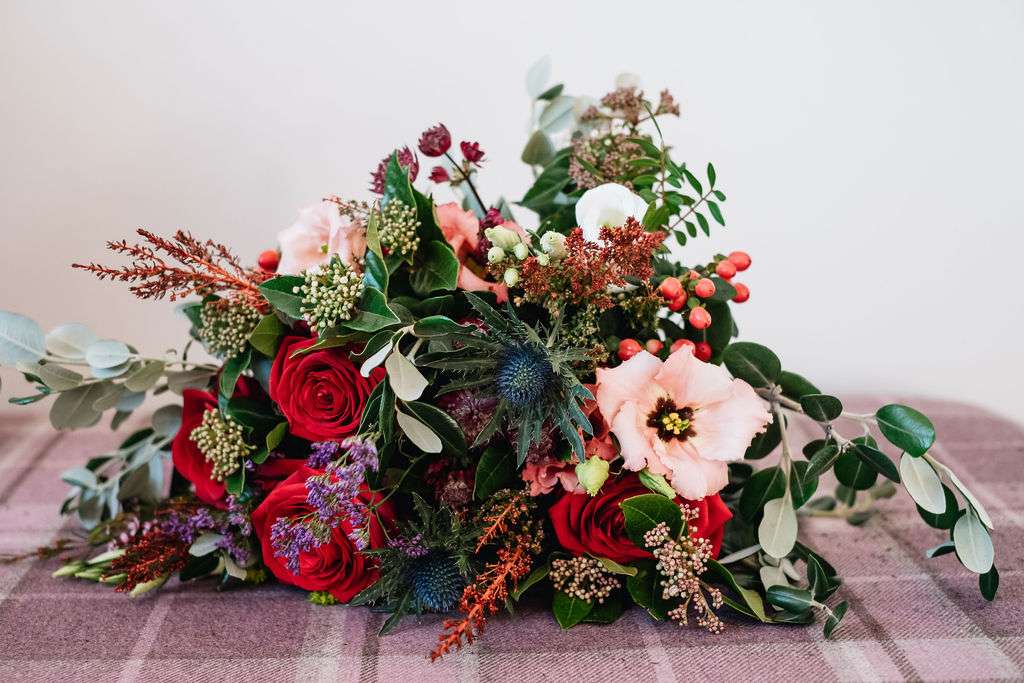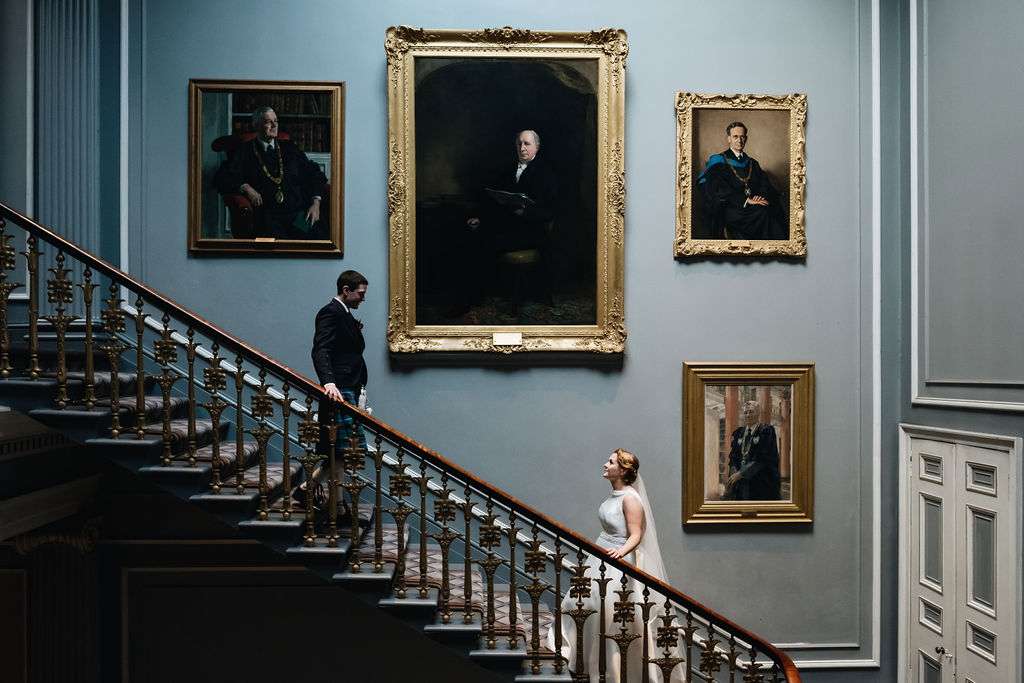 They added other personal touches to their day too – Ruth's veil was handmade by her gran for her mum's wedding and worn first by her mum, her sister and then her! Ben made his own wedding band and worked with a goldsmith to create a gold ring with different stones running round the inside of it, including diamond, emerald, ruby, sapphire, amethyst and tanzanite.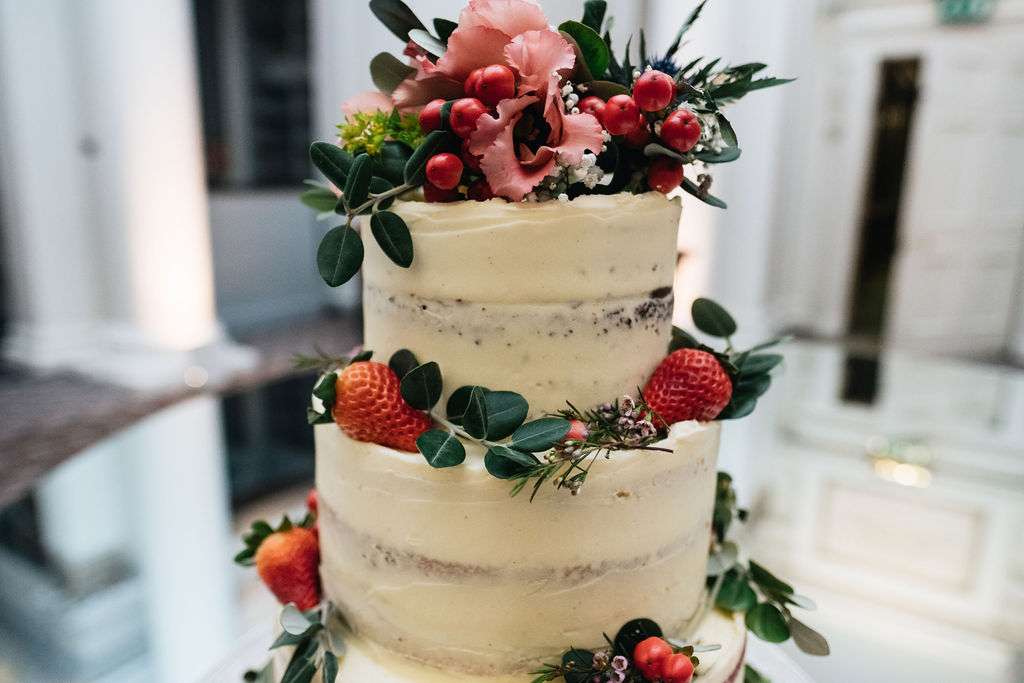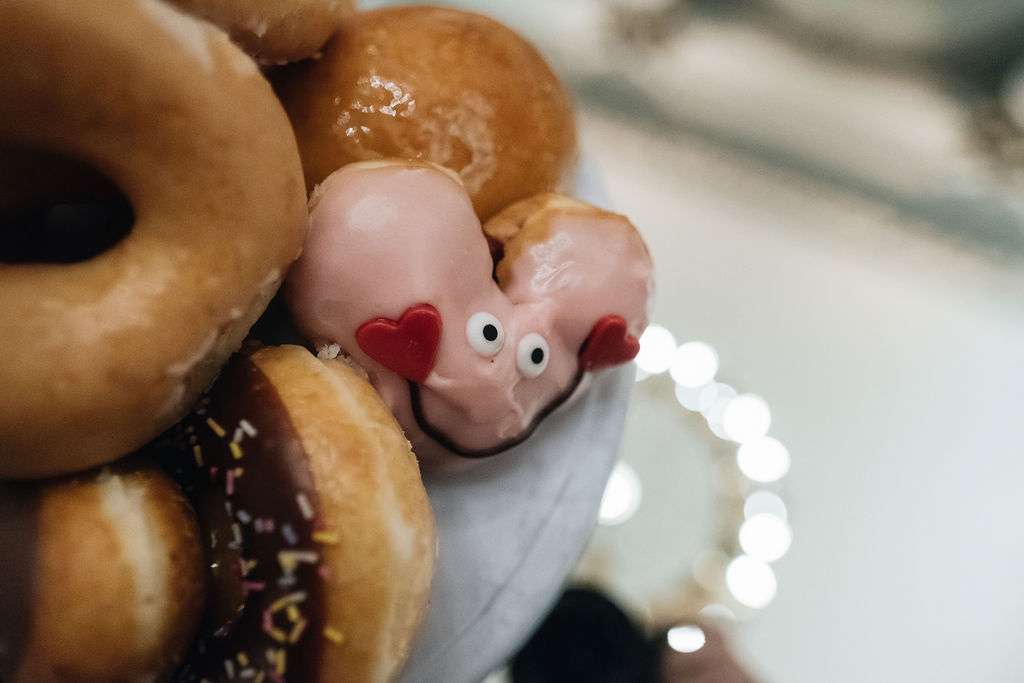 Ben and Ruth's favourite thing about planning their wedding was doing it quickly and painlessly – even if it was out of necessity. "We maybe would have preferred to get married before we fell pregnant," said Ruth, "but it was still a perfect day nonetheless. If anything, it gave us even more impetus to focus on what was important for us, to do things our way and not worry about anyone else."