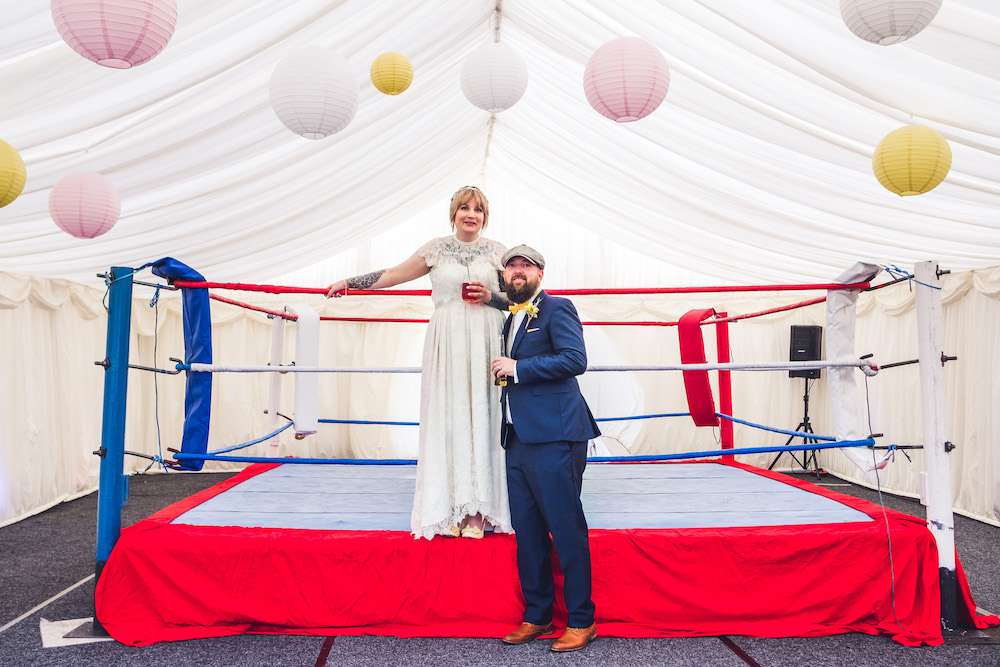 Yes, you read that right. A surprise wrestling match!
Lorna and Chris' classic and idyllic farm wedding was held at Skylark Farm, Northamptonshire. With a warm colour palette of buttery yellows, their beautifully rustic ceremony was held in front of "the old-faithful Pinterest PVC pipe backdrop", which they totally nailed! The rustic DIY theme continued into the reception, where Lorna had crocheted all the favour bags and jar cosies with some help from Chris' mum. "Wedding DIYs can be really satisfying," Lorna says, "but also really stressful if time management isn't your thing, as we found out!"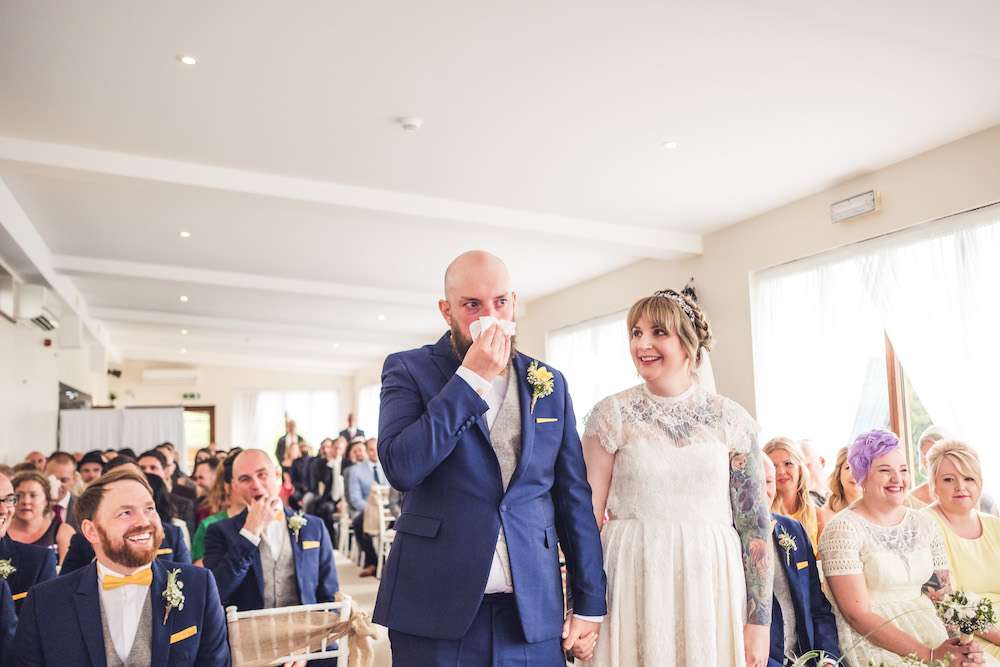 OK, so let's get to it. It really is as exceptional as I've built it up to be: THE WRESTLING. "We knew early on that we would incorporate a wrestling theme into our day as its something we enjoy watching together and has been a big part of our relationship." Lorna explains. "We still wanted a fairly classic rustic look for the wedding, so we kept the wrestling theme to the centrepieces, table plan and entertainment. Truth be told, we did start looking at YouTube videos of brides and grooms making wrestling themed entrances down the aisle…but eventually decided that was a step too far for us!"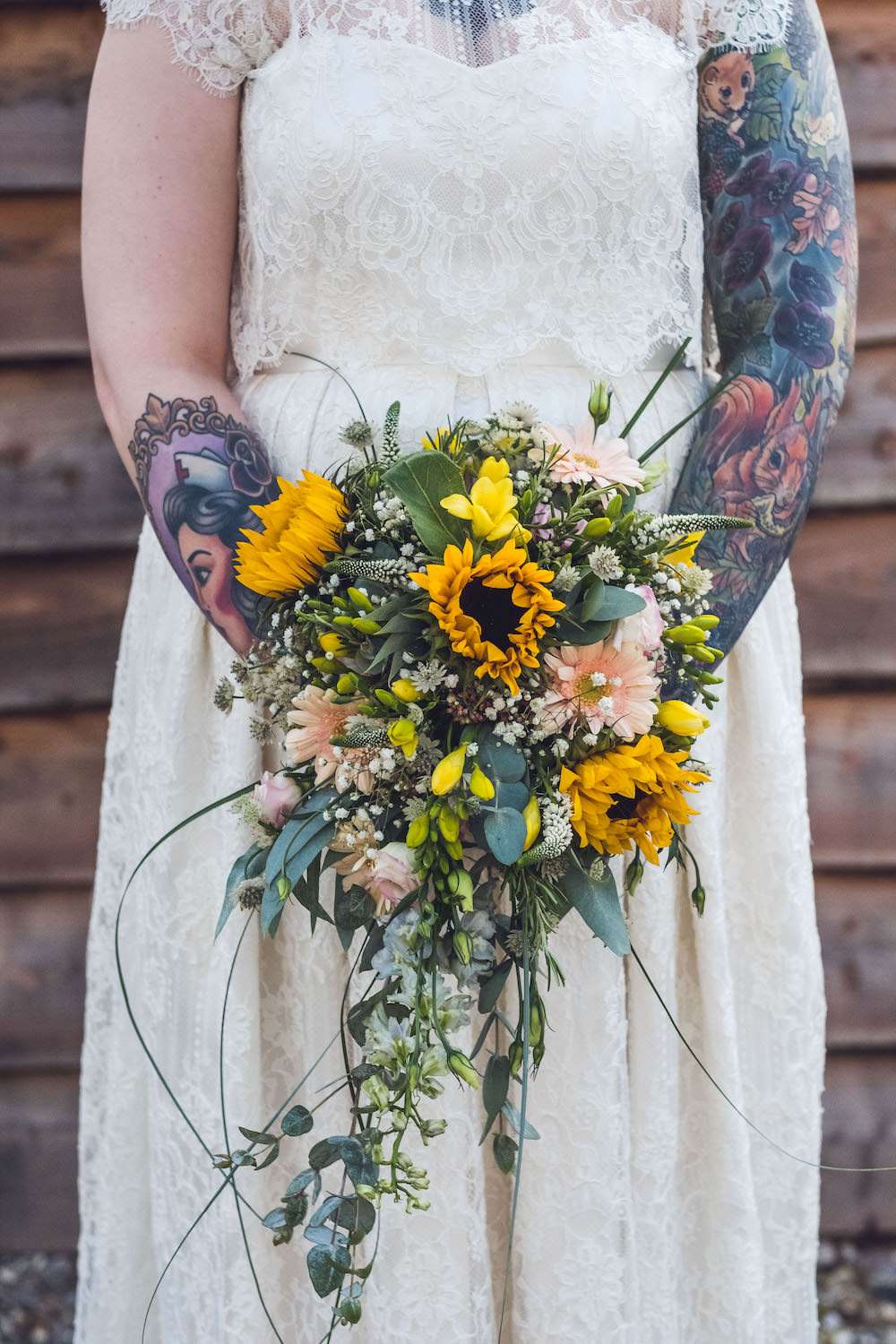 The centrepieces were all made from classic wrestling toys, which Lorna and Chris spent about 12 months collecting, and keeping a close eye on eBay for bargains. They also used bridal-clad wrestling figurines as a cake topper above their ombre yellow cake! Their best man, Ben, is a graphic designer, so he made all of the super cool table names (named after wrestling stars), and the table plan, a giant billing poster announcing the running times of the wedding of the century.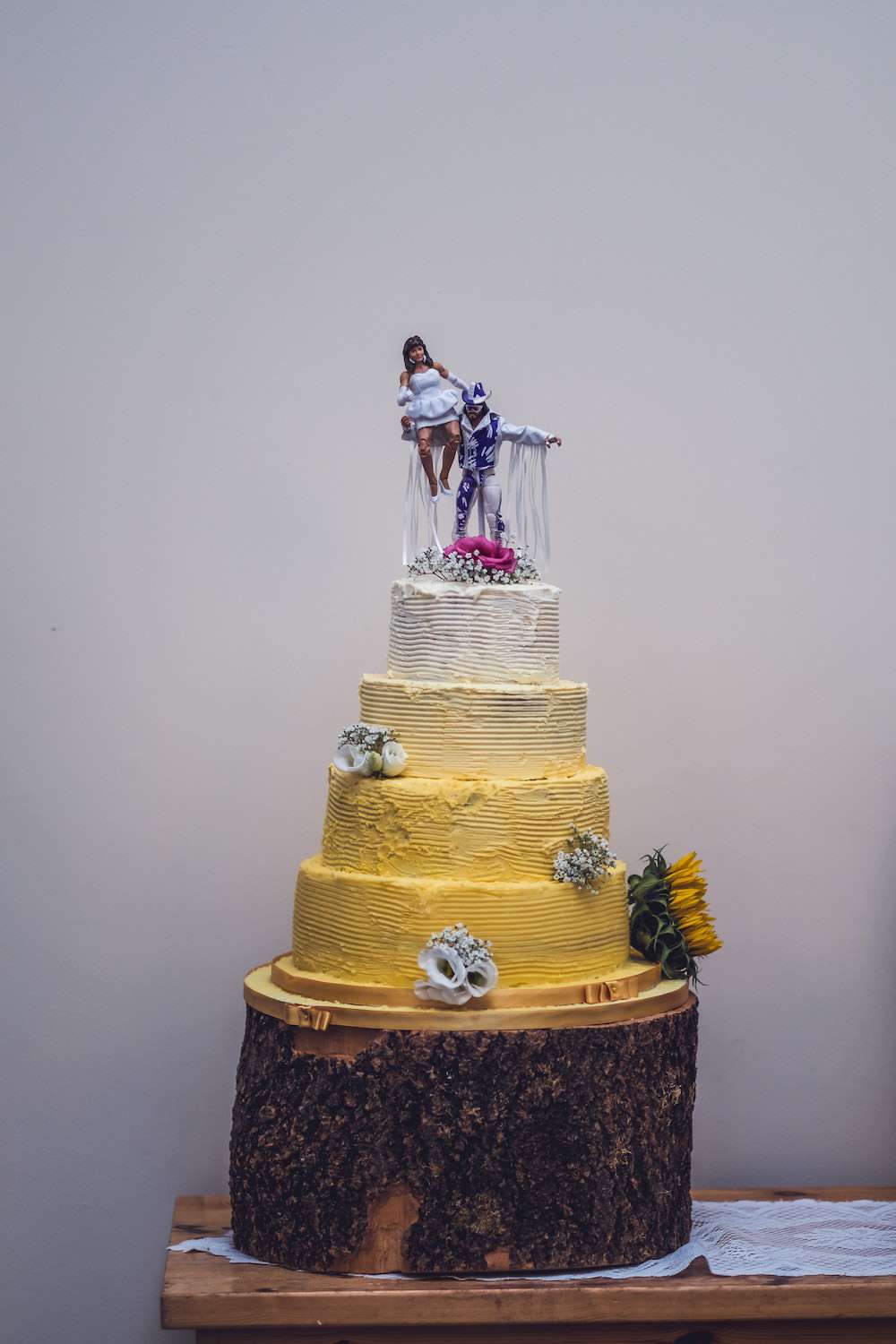 Then, they went one incredible, inspired step further. "When we thought about the wrestling theme, we knew we'd regret not having actual wrestling at the wedding, and luckily the venue were very open to the idea." Lorna recalls. "We decided it would be best to have the wrestling during the reception drinks, as we wanted to avoid long periods of downtime where guests would be waiting around for something to happen."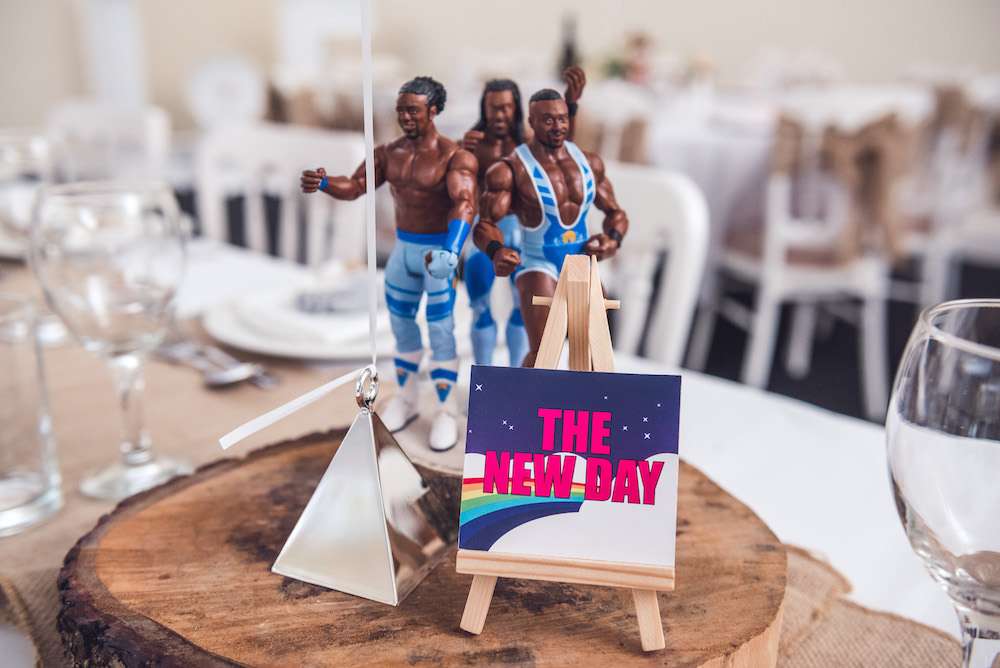 "We had Red Stripe on offer as is tradition when we go to watch wrestling shows. And at the end of the final match (where Chris ran in and counted the pin after the ref was 'knocked out'!), we both got in the ring and shared a kiss, which was really special. Keeping it a secret from our friends and family for over a year was excruciating!"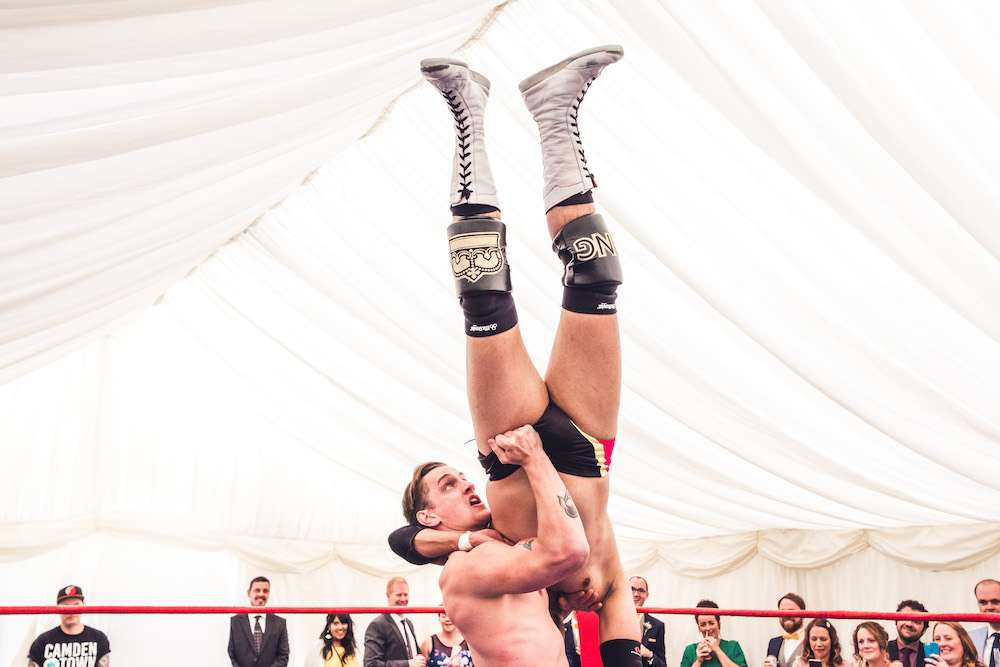 Looking back, Lorna says, it was a really enjoyable and easy process thanks to the suppliers they'd picked. "We tried to use small, local suppliers as much as possible to support independent business," (YES LORNA! THAT'S WHAT WE LIKE TO HEAR) "and everyone we chose was so enthusiastic and knowledgeable about weddings that it made the whole planning experience fun and easy going from start to finish."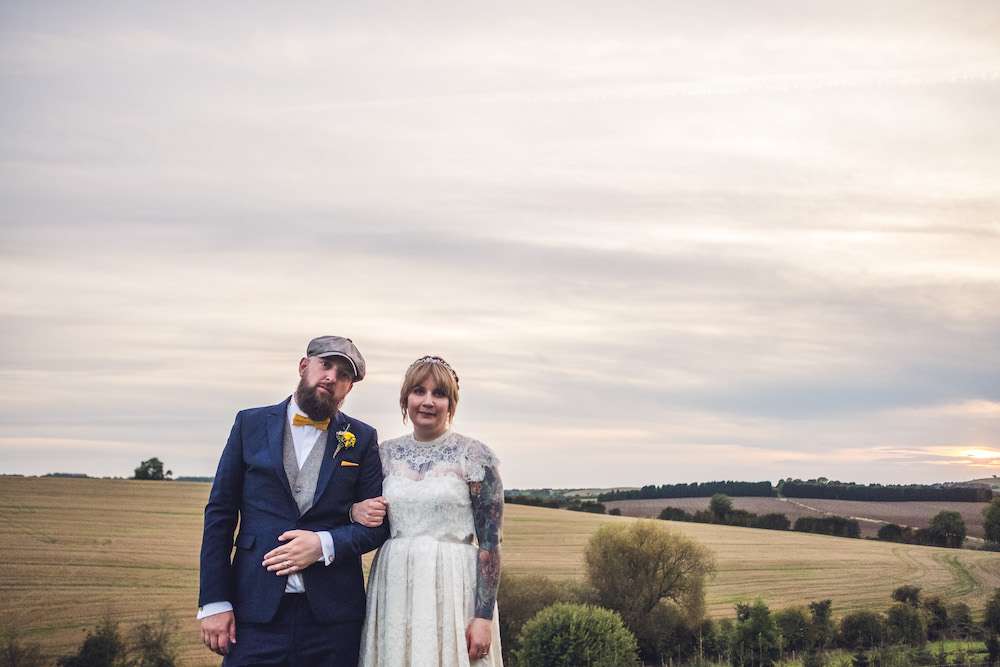 "The venue and the photography were the biggest expense, but we felt that it wouldn't matter how much money and time we spent  on creating our perfect wedding if we didn't have someone with an eye for a great photo to capture it for us. In addition to just being an awesome person, Laura Babb's photos are so beautiful and fun and emotional, all at the same time!"