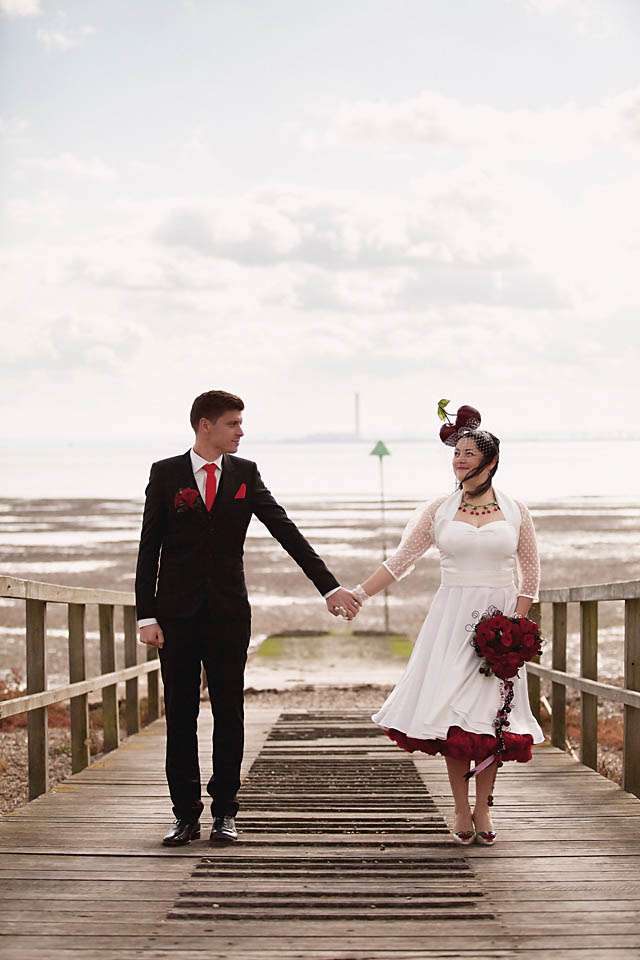 You can't help but fall in love with Heidi & Jim's Southend-on-Sea wedding. The cherry theme is just so cute and perfect for a retro, quirky and kitsch seaside wedding. "Our inspiration was most definately ourselves, our loved ones and where we live, sunny Southend-on-Sea!" Heidi explained. "We wanted a wedding that was totally personal to us, that involved everyone close to us as much as we could and that was totally full of fun and unstuffy. We knew we wanted good food and a venue that was ours, where we could do what we wanted, decorate it how we wanted, drink the drinks we wanted and eat the food we wanted!"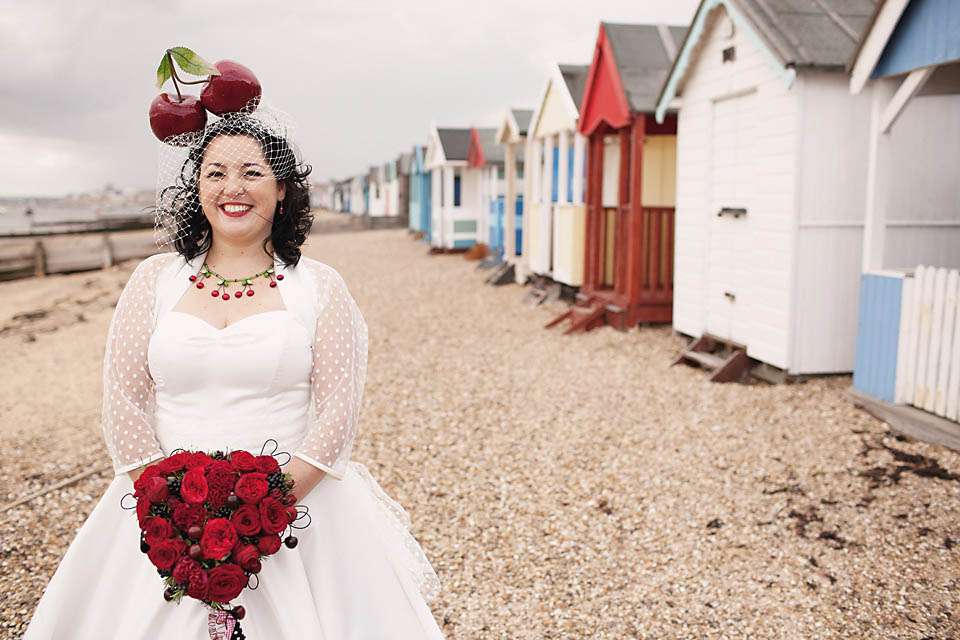 "We wanted to incorporate the seaside and beloved beach huts and achieved this through our wedding photographer Sam Gibson's wonderful photos and the beautiful view from our favourite restaurant, Toulouse, where we had a four course meal before our after-party at Red Brick Barn, Rochford. We wanted as much as possible to be homemade, thoughtful and unique and to give those close to us the opportunity to do something they love doing towards our big day."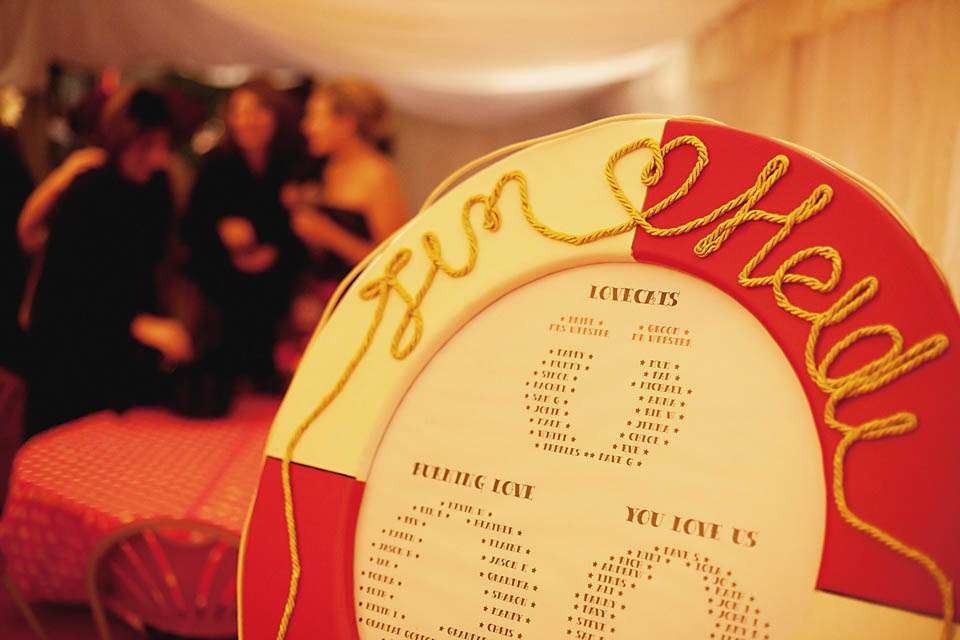 The bride wore a Vivien of Holloway circle dress and cute cherry Vivienne Westwood/Melissa shoes. Her incredible headpiece was actually homemade by the bride and was inspired by a very expensive (and way out of budget) Piers Atkinson piece.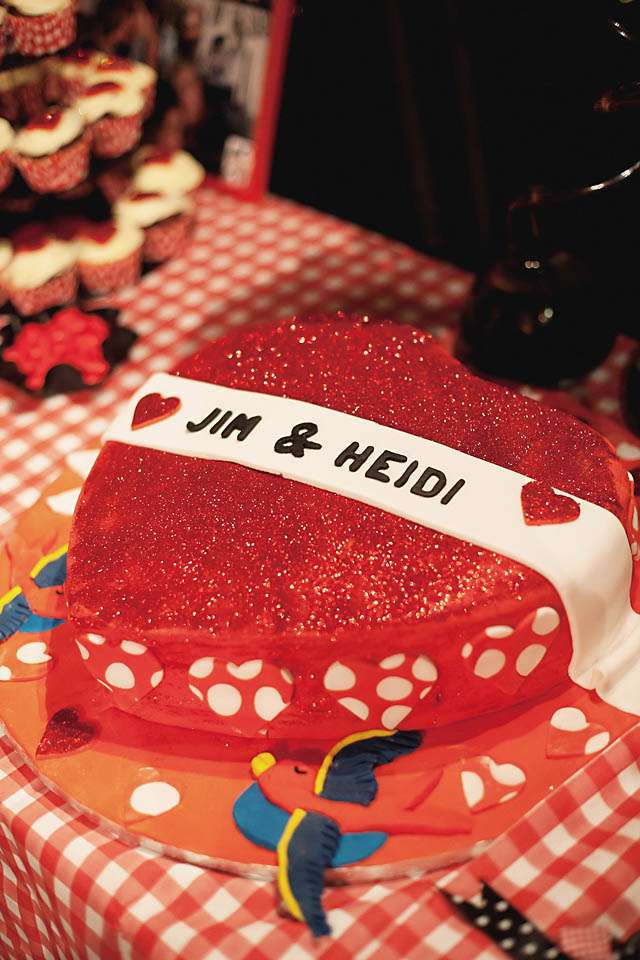 The couple decorated Red Brick Barn themselves with handmade bunting, vinyl cake stands and bowls bought on eBay and hundreds of coke bottles with flowers in them. "We would just love to say how much of an amazing time we had," concluded the bride. "We would hugely recommend doing everything yourself. Yes, it's hard work but the result is amazing! It's so easy to get swept along into a carbon copy package wedding with no personality or originality, but break that mould and do what you want! If other people don't like it that's their problem not yours."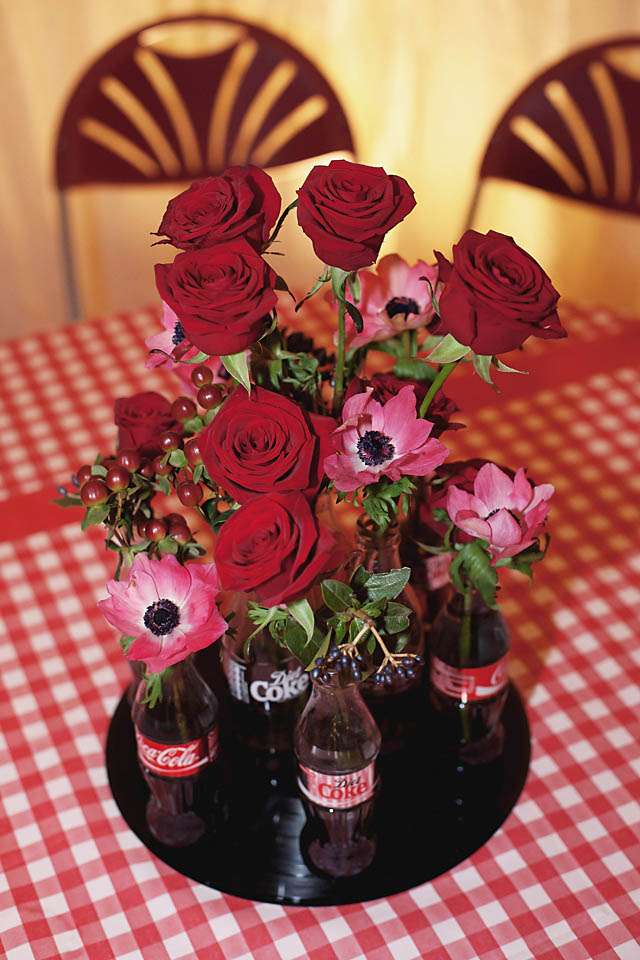 "We couldn't have asked for a better day. We had some wind and a spot of rain but it all added to the character of the day and without it we wouldn't have had the beautiful rainbow! Now that's something you can't choose out of the bridal magazines!"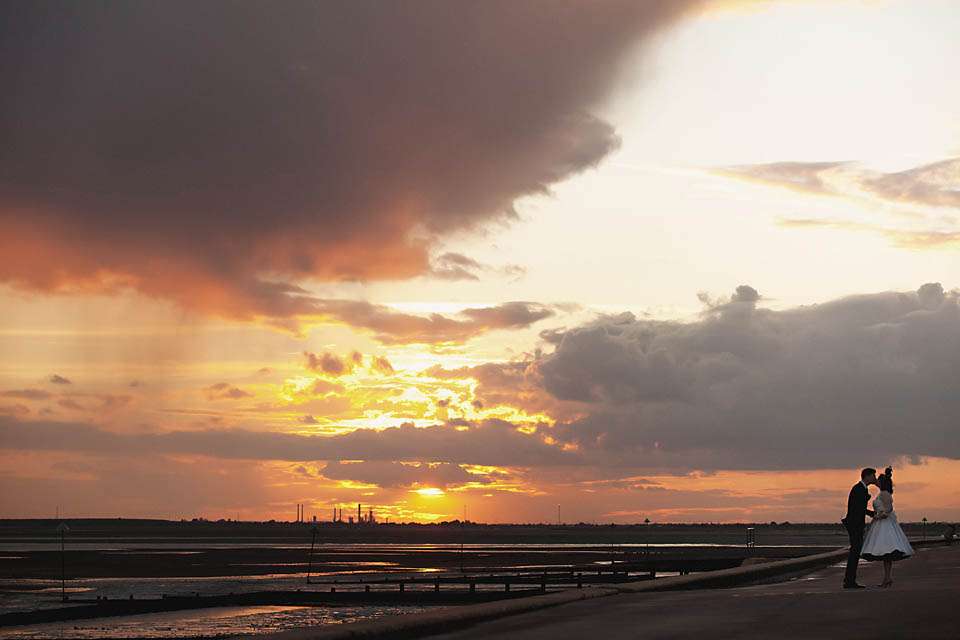 Gorgeous. Thank you so much to Heidi & Jim and their photographer Sam for sharing these today.
Supporting Cast:
Photography Credit: Sam Gibson Weddings
Ceremony Venue: Red Brick Barn, Rochford
Reception (meal) Venue: Toulouse, Southend-on-Sea
After-Party Venue: Red Brick Barn, Rochford
Bride's Dress: Vivien of Holloway
Bride's Shoes:  Vivienne Westwood/Melissa
Bride's Headpiece: DIY
Bride's Necklace: Hammersmith Vintage Fair
Groom's Outfit: The Kooples
Bridesmaid's Dresses: Vivien of Holloway
Cake: DIY
Flowers: DIY
Stationery: DIY
Favours: Truly Chocolates
Transport: Classic Cadillac Wedding Hire & The London Bus Company