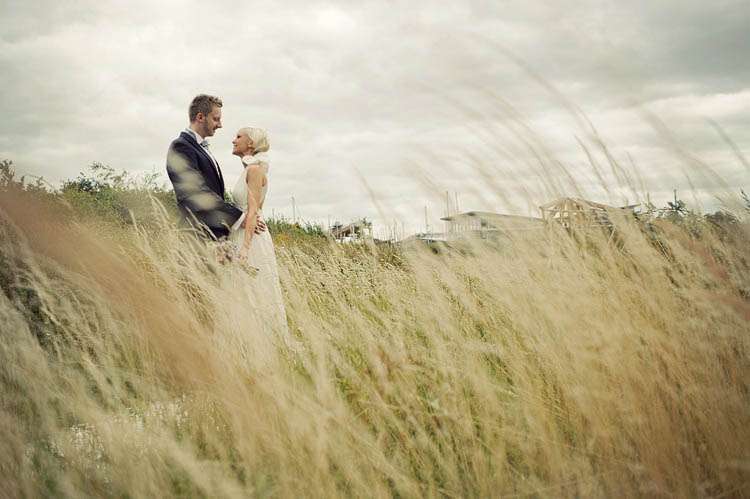 "We have always been passionate about music which was a key inspiration for us," newlywed Hannah told me. "We also wanted it to be a relaxed party atmosphere to reflect our laid back personalities. We started this off by designing and making contemporary informal invitations which used some photos from a photo booth to tell a mini story, we also designed a modern logo which we then used on all of our stationery."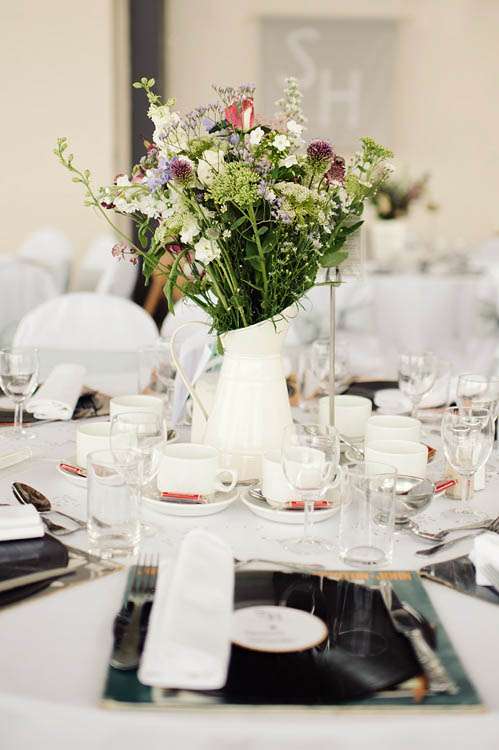 "Music was a constant on the day; it began with a gospel choir that we had arranged to sing in the church, I walked in to 'Lovely Day' and we exited to 'Walking on Sunshine'. We then had a jazz duo play during the canapés and organised a chilled playlist for the time that we were having dinner. After dinner we had hired the Forgers to play some of our favourite rock, pop and indie songs and made our own DJ set to play for the final two hours."
"In terms of detail, we bought from eBay a number of vinyl collections and vinyl labels and then picked ones which were relevant to each guest to use as their table setting. We printed the logo onto the labels and then wrote the names of each guest. The groom's brother (Matt) helped to create a music quiz for each table which had pictures of famous album covers and musicians for guests to guess during the meal. We then collected these and gave a prize for the table with the most correct answers. The tables were named after bands we have seen at gigs and we used the laminated gig tickets to identify the tables. On the tables we also left blank CDs for people with cameras to send us a copy of their pictures. We printed instructions and our address in the inlay along with the logo that featured on all of the stationery."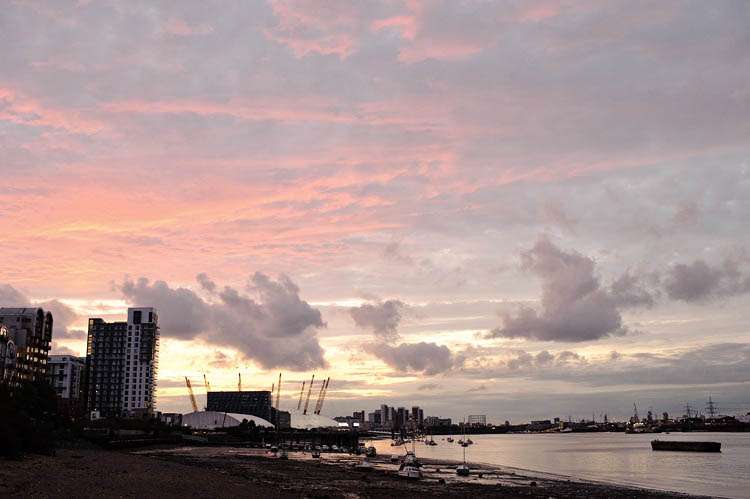 The wedding reception was held at Greenwich Yacht Club, London near to where Steve proposed in Greenwich Park. Hannah wore an elegant Jenny Packham dress with a veil that her Mother hand made.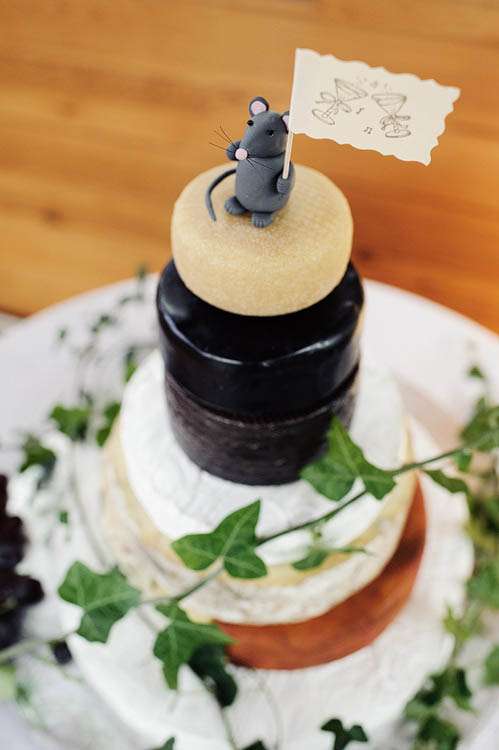 Other details which certainly deserve a mention include their cheese-stack cake which they put together themselves, "making a 'cheese' cake was a challenge – a key lesson we learnt was to get some dowling rods (which you cut down to the thickness of the cheese) and cake boards to support the cheeses to make sure that the heavy hard cheeses don't squash the soft ones," and the Ferrari Limo which they hired to make sure they arrived with some impact!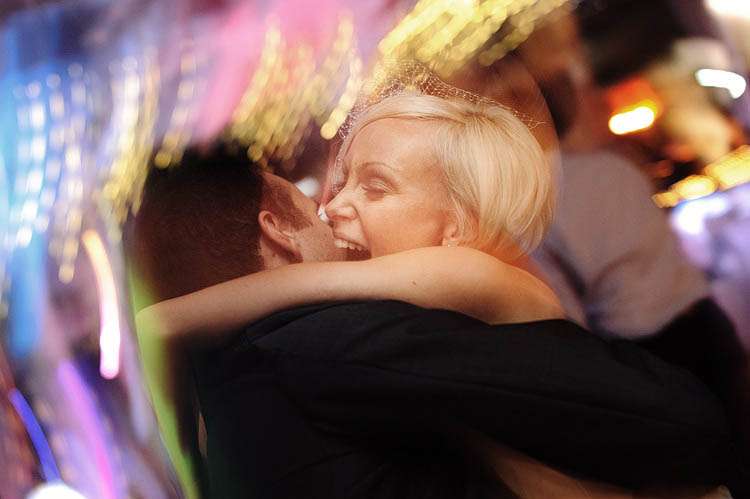 Thanks to Hannah & Steve and their photographer Rik for sharing this elegant wedding with us today.
Photography Credit: Rik Pennington Photography
Ceremony Venue: St James' Church, Kidbrooke, London
Reception Venue: Greenwich Yacht Club, London
Bride's Dress: Jenny Packham (Saskia)
Bride's Shoes: Rocketdog
Bride's Headpiece: DIY
Groom's Outfit: Hugh Harris
Bridesmaid's Dresses: Dessy
Cake: DIY
Flowers: Well Hall Florist
Band: The Forgers
Car: Ferrari Limo
Catering: Relish