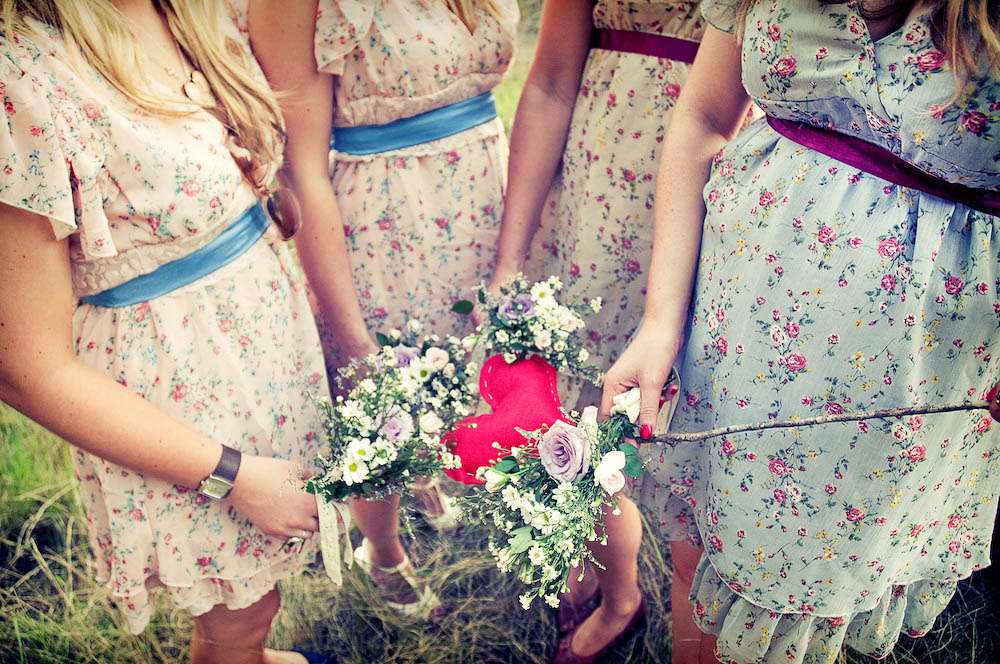 Photography Credit: Tyrone Bradley (full wedding here)

Utilise friends and family where you can to create a perfectly personal wedding (and maybe even save a bit of money!) Do you have a talented seamstress for a Mum or a sister that arranges flowers in her spare time? Is your Dad a wizz with a toolbox? Get them on it!
Check out some of my favourite recent DIY weddings for inspiration:
Elbie & Derek's Opulent & Eclectic DIY Wedding
Emma & Pete's "Enchantment Under the Sea Dance" & A Big Fat Surprise Wedding
N'tima & Steven's Love Across the Sea
Amber & Jeff's Candy Land Wedding
Song & Dony's Mythical Creatures Wedding
Cazz & Liam's Comic Book Geekery Wedding
Autumn & Kevin's Romantic Vintage Valentine's Wedding
Charly & Kelly's Pink, Red & Valentine's Backyard Wedding
Olga & Jo's Two Day Russian/British Fusion Wedding
Rob & Justine's Beeeautiful Art Retreat South African Wedding
Carroll & Dan's Detail-Heavy, Day of the Dead Plantation Wedding
Tasha & Noah's Americana Backyard BBQ Wedding
Many MANY more here!

Asking (or ahem begging) for comments on your blog is a one way street to loserdom.
Sure, you want comments on a post you've spend hours putting together but think outside the box when it comes to how to engage with your readers instead of simply trying to 'get comments.' Working on building a sense of community around your blog is a sure fire way to encourage people to want to comment and add to the discussion. Similarly, work out what kind of posts attract the most reader interaction and work towards creating more of this content for your website – this is clearly what your readers want! In my experience the types of blog posts that get the most comments are competitions, personal posts and posts that help people or offer a new opinion on  subject.
It's also really important to make it as easy as possible for people to comment. If your readers have to jump through hoops to leave a comment with various stages of verifications, the likelihood is that many won't bother.
Finally, ending with a question is a great way to engage conversation…So bloggers, what's your option on getting blog comments and what kinds of posts have you found get the best reception?